Why Katowice? A Basic Guide To The City
Are you moving to Katowice? Or the decision about relocation is still ahead of you? See why Katowice is really a perfect place to live. There are hundreds of reasons. We give you the main ones, you have to discover the rest yourself.
Katowice is a city full of contrasts: on one hand, we have beautiful, historic buildings and on the other hand modern skyscrapers. In the past, the city was focused on coal mining and the production of many things in steelworks. Till now the image of Katowice in some people's minds is that the city is full of heavy industry and coal mine landscape.
Katowice has changed over the last 10 years immeasurably and this isn't the end of changes. The footprints of the past are still visible behind every corner but in a completely different way. A great example of this change is the building of the Silesian Museum that is located in the old coal mine "Katowice" area. Little by little, the glory of Katowice townhouses is being rebuilt and it's becoming a showcase of the city.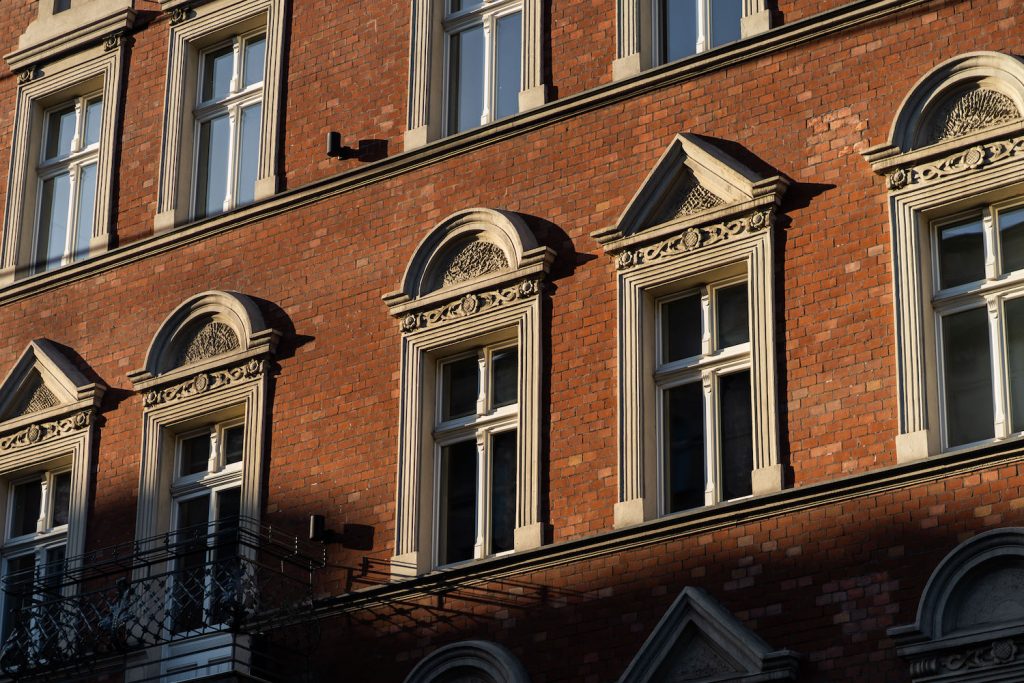 Katowice has a lot to offer. We have museums, beautiful architecture, and astonishing landscapes. Everyone will find something interesting here. What's important, instead of tons of tourists, here you have only a lot of possibilities. It makes Katowice not only a great place to visit but also to live in.
1. Basic information
Here are some facts about Katowice:
it's quite a young city, it was granted a town charter in 1865
it's the capital of Silesian Voivodeship and GZM Metropolis
the GZM is the first metropolis in Poland:

it consists of 41 cities and communes in which lives over 2 million people
within its territory operate 240,000 companies and enterprises, generating approximately 8% of our country GDP

in Katowice live almost 300,000 people
42% of the area of the city are forests and green spaces
2. The development of the city
In the past, the main sectors of industry in Katowice were mining and metallurgy. Nowadays, the city is dominated by skyscrapers instead of mineshafts. The skyscrapers are offices for companies like IBM, Unilever, and Deloitte.
The industrial heritage was not forgotten. The entire area of the Silesian Voivodeship has dedicated economical areas. In these areas, automotive parts, different types of machines, and even aircraft engines are produced.
3. Labor market
Office and coworking market is developing rapidly. In 2020 it's space was estimated to be 500,000 square meters! The best examples of the development are the KTW towers and Global Office Park. Both projects are going to be finished in 2022 and they'll host the biggest international companies such as Keywords, Hyland, LKQ Europe, or Hays.
Thanks to that, Katowice's labor market has many offers for highly skilled workers from the IT and services sector.
The main advantages of Katowice's market are economic stability, the municipality support for the investors, cost competitiveness, and many universities with over 24,000 highly skilled students graduated every year.
For many years the city has been renovated and most of the new investments are well connected with the city and the whole region.
4. Transportation
Katowice is a well-located city. Within 100 km there are two international airports – Katowice Airport and Kraków Airport.
Besides that, the city crosses over two very important roads – highways A1 and A4. The first one goes across Poland from south to north. The other one, A4, is the longest highway in Poland that is part of the 3rd Pan-European transport corridor which goes from Brussels to Kyiv.
Moreover, Katowice Railway Station is a starting point for trains to hundreds of places in Poland and around Europe. For example, a trip from Katowice to Krakow takes about an hour. If we take the fastest train in Poland – Pendolino, we'll be in Warsaw within 2 hours. And if we plan a further trip, we'll easily get to Prague, Berlin, or Budapest.
5. Mining roots
50 coal mines were historically launched only in the area of Katowice. Only 3 of them are still working. According to the European Union decision, all coal mines in Poland must be closed by 2049.
Some of the mines were turned into museums. The Silesian Museum is located in a no longer working "Katowice" mine. On the other hand, The Guido Mine and The Queen Louise Adit in Zabrze are living proof of the region's past. Both of them are rearranged for tourist visits. Make sure to visit them when you are in Katowice.
Throughout Silesia leads the Industrial Monuments Route. Its parts are not only coal mines but also steelworks, historic settlements, and train trails. For more information about the Industrial Monuments Route check out our blog.
6. Greenery in the city
Katowice isn't only an international city, full of skyscrapers and historic mines. The city is also full of green, 42% of it is woods!
In the downtown, the biggest park is the Kościuszki Park which was settled in the XIX century. After a 30 minutes walk from Market Square you'll be in a totally different world – the Three Ponds Valley. In summer, it changes into a concert scene of one of the most important Polish music festivals – OFF Festiwal.
In Katowice there are also nature reserves – Las Murckowski and Ochojec. Outside of Katowice, there are many other beautiful places, full of trees and nature. Silesian Park, one of the biggest city parks in Europe, is just next to Katowice in Chorzów.
7. Katowice – the city of music
We already mentioned one of the festivals that take place in Katowice – OFF Festival. Besides that Katowice has other famous festivals – Tauron Nowa Muzyka, Rawa Blues, and a new one – FEST Festival.
OFF Festival is a great option for all those who like alternative music. Tauron Nowa Muzyka is for all who like mixing styles. FEST Festival gathers all the biggest stars from Polish and international music scenes.
For more information about music festivals in Katowice go to our blog post.
8. Culture and architecture
Music festivals are mostly summer entertainment, but Katowice offers many attractions that are available for the whole year. The most popular ones are of course the Nikiszowiec Historic Neighbourhood, Silesian Museum, and Spodek.
Less known but still worth seeing are the Porcelain Factory and the Rolling Mill. The Wilson Shaft Gallery used to be a coal mine but currently, it hosts numerous festivals and modern art exhibitions.
To find out more about Katowice and discover the beauty and history of the region, we recommend you to check out the "Discover Silesia" section.
One thing is certain: our city is outstanding!