Parking Spots in Katowice
Those who would like to park in Katowice city center have multiple choices. The municipal parking area is divided into paid and unpaid areas. The paid area has two zones – Śródmieście (Downtown) and Ceglana-Wita Stwosza, in the southern part of the downtown.
A little bit further is a free municipal parking area. You can also choose one of the private parking places.
Paid Parking Area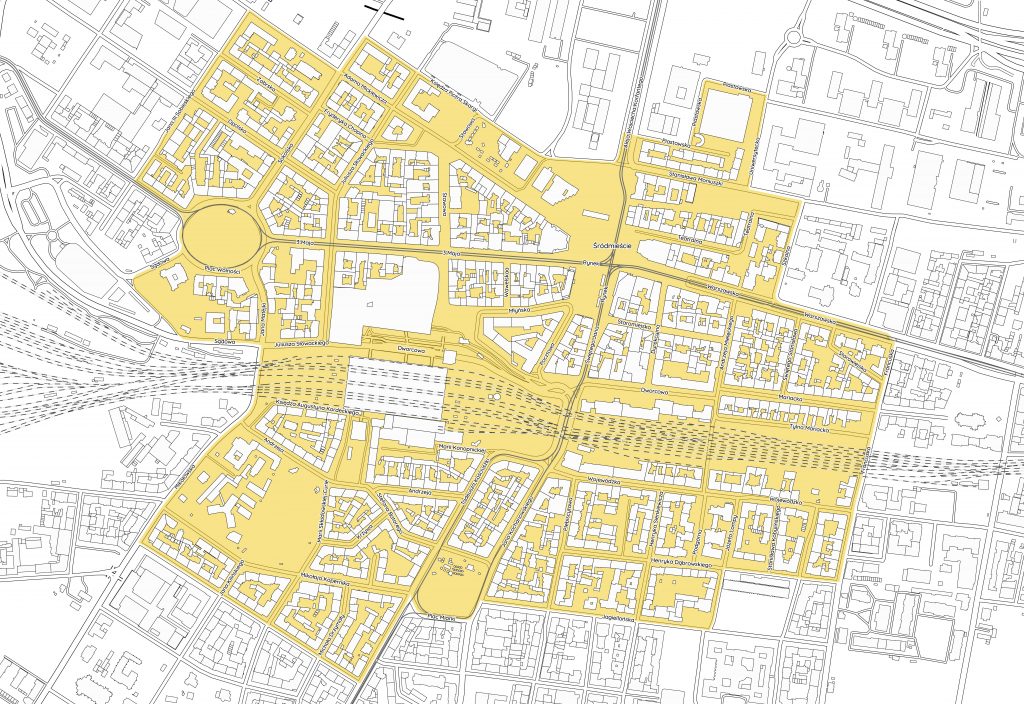 When entering and exiting the paid parking area you'll find a road sign that informs you about this. The interactive map can be also found on the Targeo website. It's in Polish, but it's very intuitive.
Parking rates
The parking rate in both zones is the same:
first hour – 3 PLN
second hour – 3.60 PLN
third hour – 4.20 PLN
every next hour – 3 PLN
When do you have to pay?
The municipal paid parking is payable Monday to Friday, from 9 AM till 4:30 PM.
How can you pay?
You can pay either:
in the parking meter (in both cash or card)
or via a mobile app:

mPay
moBilet
Skycash
ePARK
Pango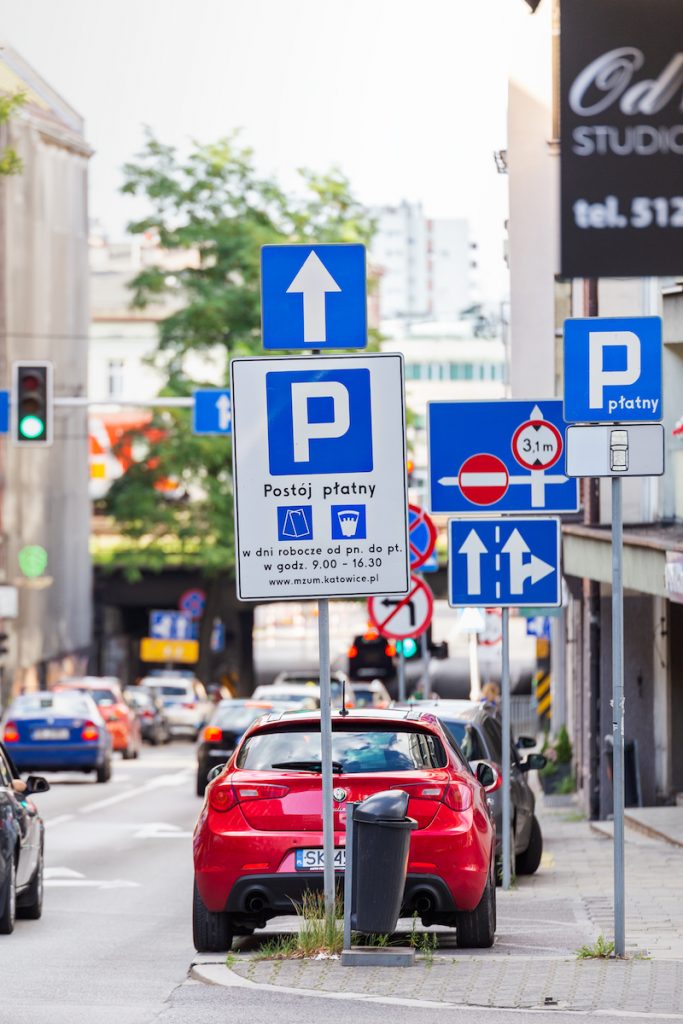 Where exactly is the paid area?
The downtown area covers the following streets:
Mikołowska,
Franciszka Żwirki i Stanisława Wigury,
Tadeusza Kościuszki,
Miarki Square,
Jana Kochanowskiego,
Jagiellońska,
Józefa Lompy,
Henryka Dąbrowskiego,
Francuska, Warszawska,
Szkolna,
Stanisława Moniuszki,
Uniwersytecka,
Piastowska,
Wojciecha Korfantego,
Piotra Skargi,
Sokolska,
Adama Mickiewicza,
Jana III Sobieskiego, Gliwicka,
Wolności Square,
Sądowa.
Possible fines
The fine for not paying for the parking: 200 PLN
Attention!
If you exceed the time limit, no matter if for 3 or 15 minutes, the ticket inspector will charge you. It's because the inspector doesn't know your parking time, but only whether you have paid or not.
Free parking
The registered permanent residents of Katowice can park for free in street they live in. They also can buy a monthly or quarterly subscription (for 20 or 50 PLN) to park in the whole area of the municipal paid parking. Also, the registered permanent residents of Katowice with a hybrid car can park for free. To obtain any of the foregoing information, you have to fill in a form that can be found on this website (unfortunately, available only in Polish).
The residents and entrepreneurs who park often in Katowice can get a private parking spot (in Polish called "koperta"). it's valid in both paid and free parking areas. The subscription can be bought for the whole day or only from 8:00 AM till 5:30 PM.
The parking spot is marked with a yellow rectangle with the cross. Next to the parking spot, you'll also find the parking sign so an unauthorized person cannot park there.
In the area of the municipal paid parking, you can also find special parking spots for disabled people. This kind of spot is covered with blue paint and a picture of a person in a wheelchair. Also, there is a sign informing about that spot.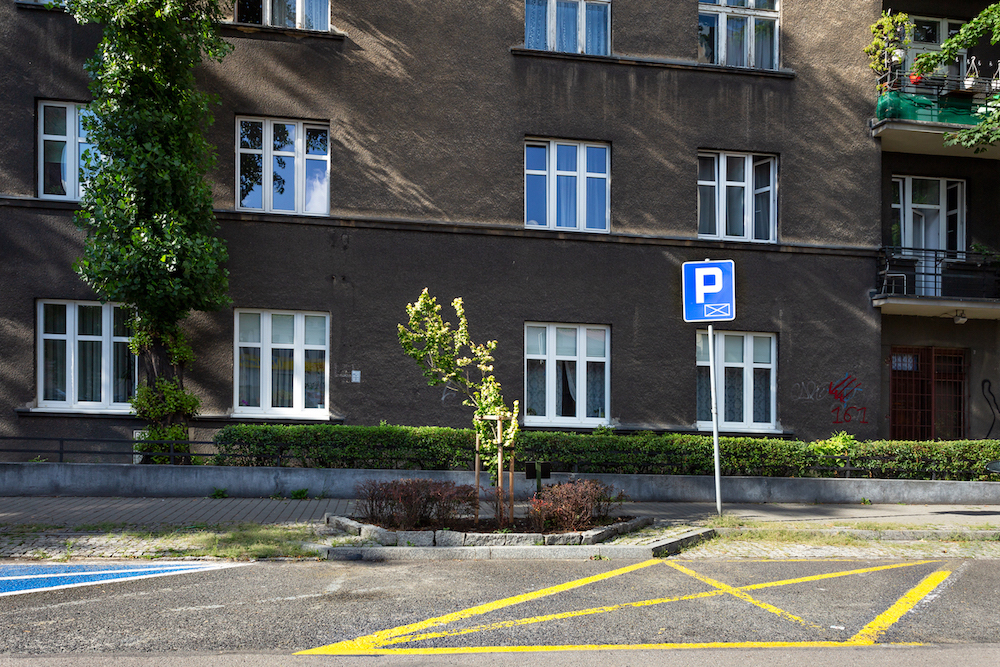 Municipal parking areas
Also, here you'll find some of the biggest parking places in the city center:
The free parking spots are located all over the city. They start after the crossed-out sign of the municipal paid parking area.
Parking in the Culture Zone
The parking is dedicated to visitors of NOSPR and the International Congress Center but as it's so close to the city center, many people arriving in Katowice leave their car there.
Olimpijska 11, Katowice
24/7
around 750 parking spots
Important!
Starting from the September 2022 the parking is paid.
Parking near Superjednostka
The plaza in front of the Superjednostka [Superunit], near busy Korfantego Alley is a great location for parking, although in the rush hours it may be difficult to find a spot there.
Wojciecha Korfantego (next to the Roundabout)
24/7
140 parking spots
Private paid parking
Galeria Katowicka Shopping Center
The car park in Galeria Katowicka is open 24/7. It has 1,200 parking spaces. Between 7 AM and 10 PM, the first hour is free, every additional hour costs 4 PLN.
3 Maja 30, Katowice (the entrance from Słowackiego Street)
24/7
350 PLN / month
Supersam Shopping Center
Same as Galeria Katowicka, the car park in Supersam is open 24 hours a day, 7 days a week. It offers 380 parking spaces. The first hour is free and every other hour costs 3 PLN.
Piotra Skargi 6A, Katowice
24/7
270 PLN / month