The Best Neighborhoods in Katowice To Rent an Apartment
Are you searching for an apartment to rent in Katowice? Or maybe you search to invest in rental property? See our recommendations on the best districts for a long-term rental in Katowice.
Every person has their own needs when it comes to renting a flat. A manager starting a new job will search for a convenient location and easy transportation. A young student will choose a flat close to the university but also close to citylife. A family with kids or a dog owner will surely look for a calm and safe place next to a green area.
Having in mind all these cases we've chosen 5 neighborhoods that (according to our opinion) will be the best areas to consider when searching for a flat. When choosing, we focused on location, access to shops and services, easy public transportation, and green spots close by. And we have to admit there are a lot of options to choose from!
Śródmieście, Downtown Katowice
We couldn't have started this list any other way! We like the downtown for its access to all the city amenities and public transportation. This is also where most of the new office spaces are located, so people renting an apartment in the city center will have quick and convenient access to them. In the city center there are also the following universities: the University of Silesia, the Academy of Music, the Silesian Medical University, and the Academy of Fine Arts.
Śródmieście [Downtown] is also a place with all services, entertainment, and shopping centers like Supersam and Galeria Katowicka. The center is also (of course) home to the largest number of restaurants with really good cuisine from all over the world. Mariacka Street and its surroundings are also the best place for evening and weekend get togethers, which will surely be appreciated by fans of a social lifestyle.
What may be surprising is that it's not far from the center to the park! Those who can't imagine living without access to a green space should choose a location south of the railway station – in the area of Plac Miarki and Kościuszki Street. From there, it's only a short walk to Kościuszki Park – the city's largest.
Living in a Śródmieście neighborhood you can also admire the beauty of the old architecture. More and more often we can find here renovated apartments in old, historical buildings, which have their own unique charm. What's important, a renovated apartment in such a location doesn't have to be more expensive than new apartments in other parts of the city.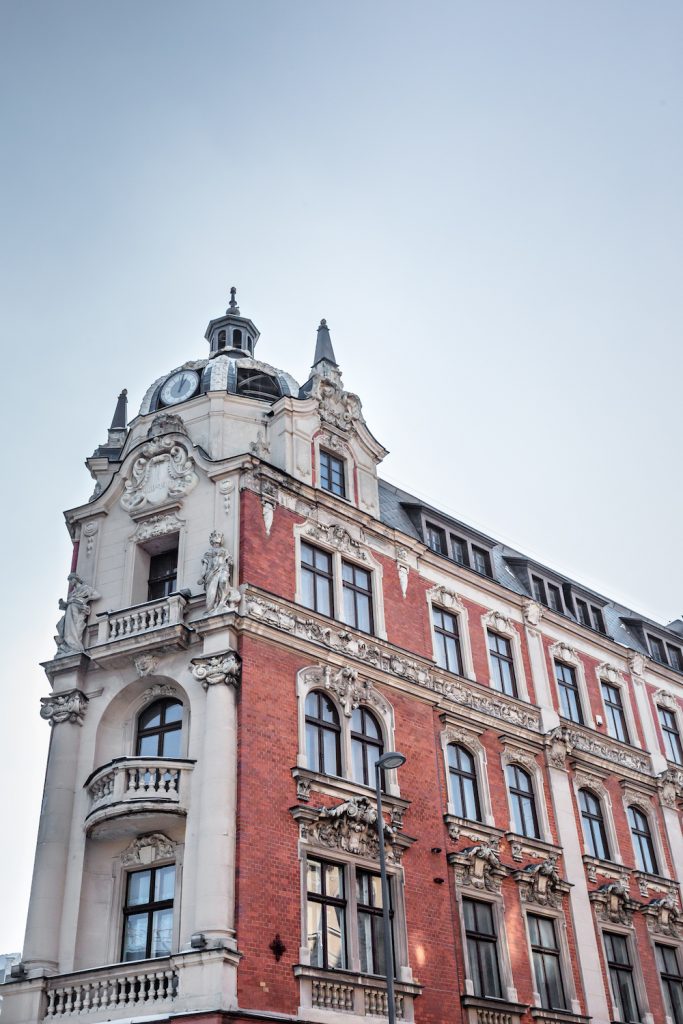 Who'll like a Downtown location?
This location will certainly be appreciated by those who like to walk, plan to live near their workplace or travel to it by public transportation. City bicycles and scooters are also available. An apartment in the city center will surely benefit party people who like to go out in the evenings and admirers of good cuisine who like to discover new places.
Like any center of a large city, Śródmieście can be problematic for people who travel primarily by car. Parking in the city center is quite expensive (paid parking in the city center costs about 50 PLN per day), and finding a parking space right next to your building can be a challenge, especially in the evenings. As usual, in this case we recommend using public transportation.
The Koszutka neighborhood, just a step from the center
The Koszutka neighborhood is actually an extension of downtown, but in its quieter version. Located north of the Śródmieście district, it's an equally attractive location for fans of being in the city center.
Koszutka is a neighborhood with soul. Instead of shopping centers here we have nice handicraft stores, cafes with delicious coffee, and superb bakeries (hey, Kafej and Lokal Bakery, it's all about you!). There's also a small outdoor food market, and – if you really need to do bigger shopping – it only takes 15 minutes to walk to the largest shopping mall in Silesia – Silesia City Center. The center of Katowice can be easily reached on foot (if you like to walk) but Koszutka is also well connected by tram and there's always a tram stop close by.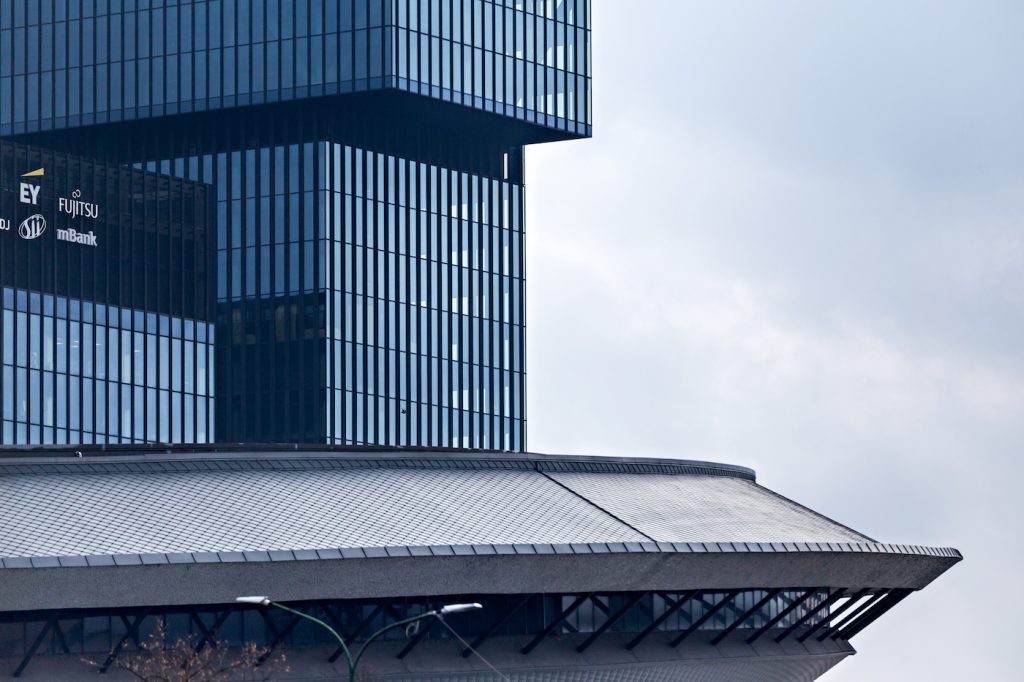 Culture lovers will certainly appreciate the fact that Koszutka is also the district where the iconic Spodek Arena is located. From the apartments on Korfantego Avenue there's an incredible view of Spodek and the KTW skyscrapers. The Culture Zone, International Congress Center, NOSPR, and Silesian Museum are close and there's the atmospheric arthouse Kosmos cinema in the heart of Koszutka neighborhood.
For us, one of the biggest advantages of Koszutka is the lack of high, overwhelming apartment buildings. Low-rise buildings were constructed here only in the second half of the 20th century. The multi-family buildings and low-rise buildings reflect the style of modernism. The small size of the district also means a limited number of available rentals, which results in some of the highest prices for renting or buying in Katowice.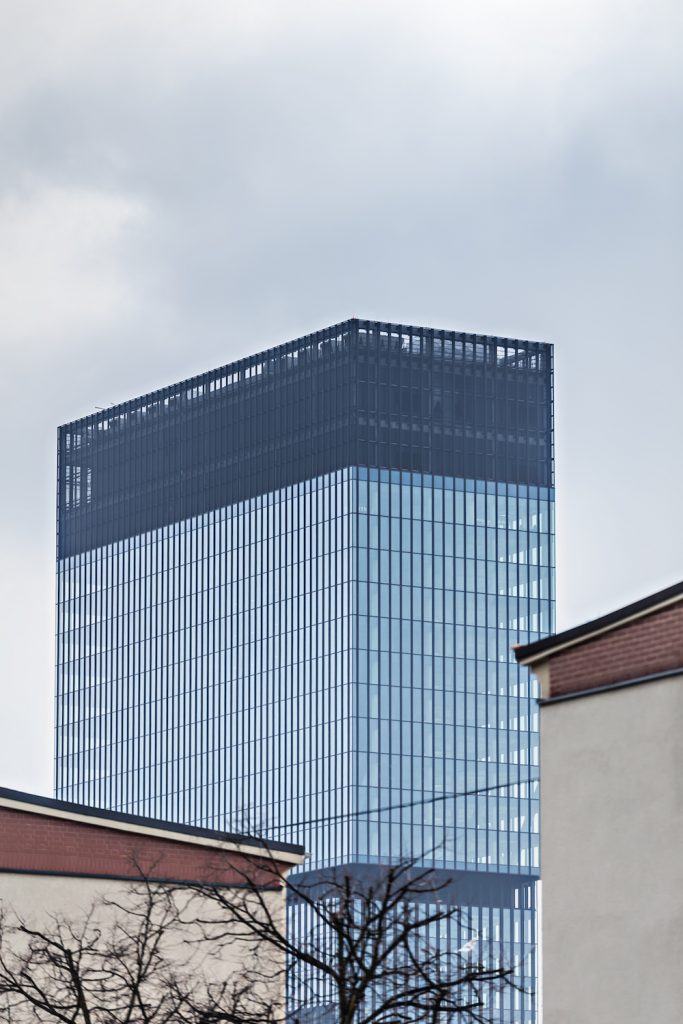 Who'll like Koszutka
Certainly, those who prefer a calmer surrounding, who need to feel part of a community, who like to have their own regular coffee place. There's no room for further large investments, so you're unlikely to be surprised one day to see a construction site outside your window. Of course, there is the other side of the coin – people looking for a new apartment, preferably in a gated neighborhood, have to look elsewhere.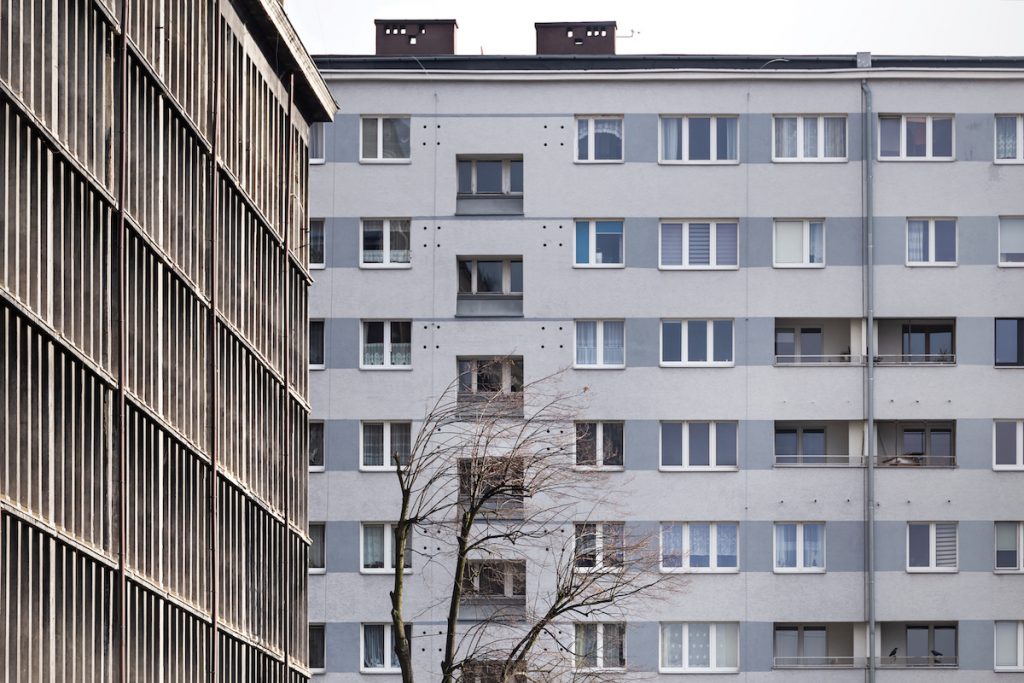 Osiedle Paderewskiego – Muchowiec, a neighborhood for all
If not Koszutka, then maybe the famous Osiedle Paderewskiego? This neighborhood is known for its proximity to the green spaces and, thanks to a perfect location, became extremely popular in the past decade.
The entire district also includes the Muchowiec Airport and the well-known recreational area called Dolina Trzech Stawów [Three Ponds Valley]. From the northwest, the neighborhood borders the city center, which makes it an ideal choice also for those who don't want to live in the center, but still have it close enough. There are also many city bike stations around, so you can easily reach the city center on bike.
The Paderewskiego Estate was completed at the beginning of the 1980s, and consists of 11-floor buildings typical of that period. However, new investments continue, so everyone will find something for themselves: from cheaper apartments built decades ago to new apartments in a gated building, whatever you prefer.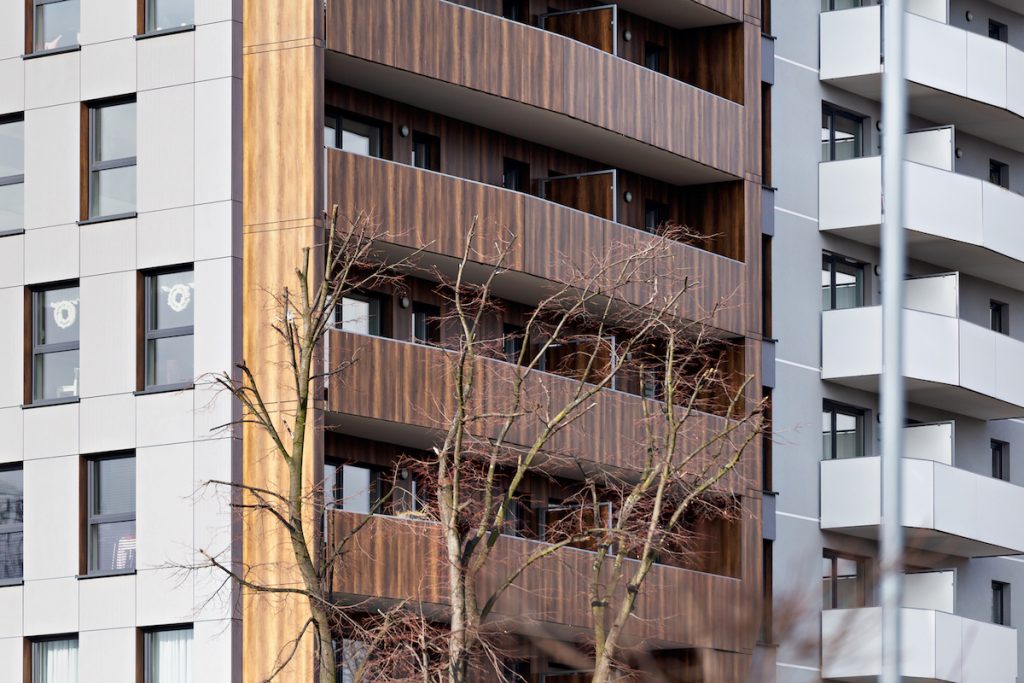 Who'll like the surroundings of Three Ponds Valley?
Almost everyone. The wide range of apartments in both newer and older buildings provides a great choice. The new developments and the popularity of the location has also resulted in the continuing development of new shops and services. There are stores and supermarkets, clinics, the 3 Stawy shopping center is not far away. Schools and kindergartens (including private ones) will certainly be a strong argument for families with children.
The park and forest there will be perfect for people who regularly do sports or have a pet that likes walking (you can read more about the Three Ponds Valley here). This neighborhood will also be appreciated by lovers of warm evenings by the water, with a cold drink in hand at Sztauwajery pop up bar. We've already written about how nice it's in season in this guide. And here a note: the summer is the season of parties and live concerts, so apartments in the immediate vicinity of the Three Ponds Valley can hear a lot of noise – it's worth bearing in mind.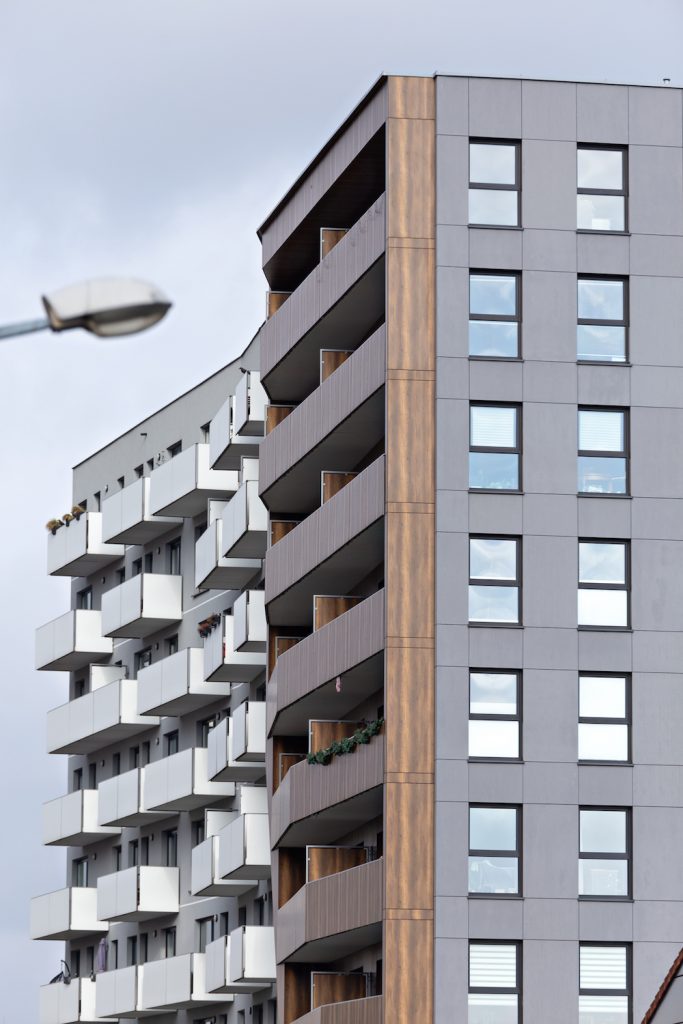 Brynów and the green Kościuszki Park
Admirers of green surroundings but who also want very good access to the center may consider one more location: Brynów. The proper name of the whole district, Brynów – Osiedle Zgrzebnioka, covers the area south of the Śródmieście district along with the green Kościuszki Park.
The district is dominated by low-rise single-family housing, and the above-mentioned Osiedle Zgrzebnioka are 4-storey buildings built in the 80s-90s. The most popular area here is Osiedle Ptasie [Birds Estate], from the names of the streets, but there are also other gated areas, such as Nowy Brynów or Nowe Ptasie. So… a fully-renovated apartment, a new one, on a lower or higher budget? The choice in this location is really wide.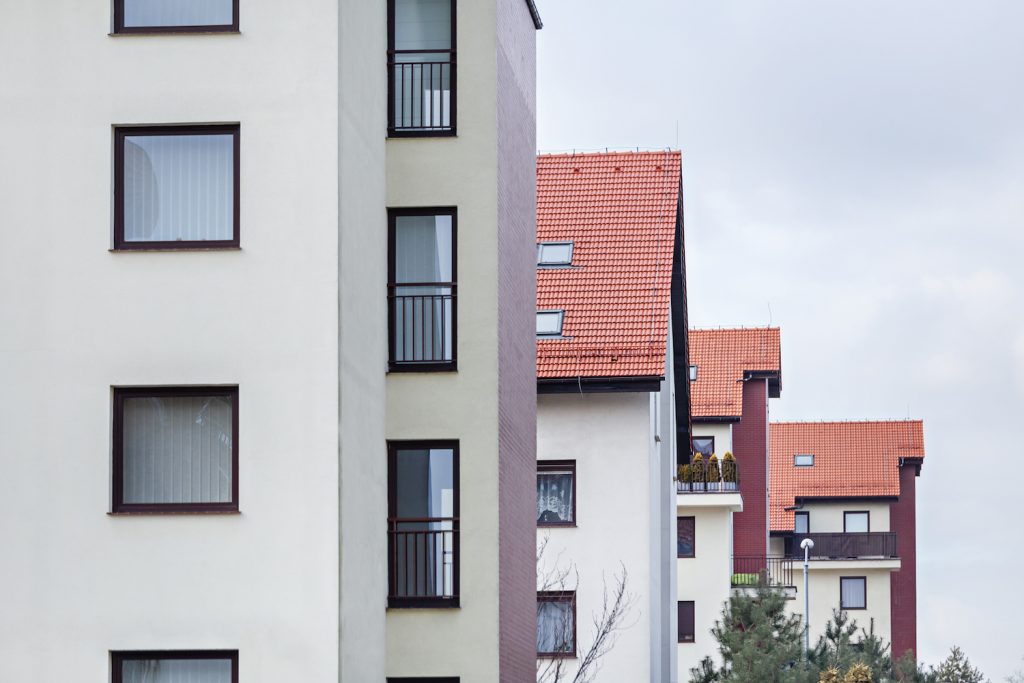 Who'll like Brynów?
Certainly, people who don't want to choose between the city center and nature. The already mentioned Kościuszki Park is the biggest city park in Katowice (we wrote about it here), therefore morning jogs, dog walks, or taking a walk with a child won't be a problem, but a daily pleasure. Residents of the Zgrzebnioka Housing Estate can also enjoy the beauty of Park Leśny [Forest Park], located to the south-east of the area.
Additionally, it will be an ideal place for people who like to travel by public transportation. Brynów is well connected with the city center, and the main Kościuszki Street has numerous stops and trams running to the center every few minutes. It's also close to stores, supermarkets, and service centers.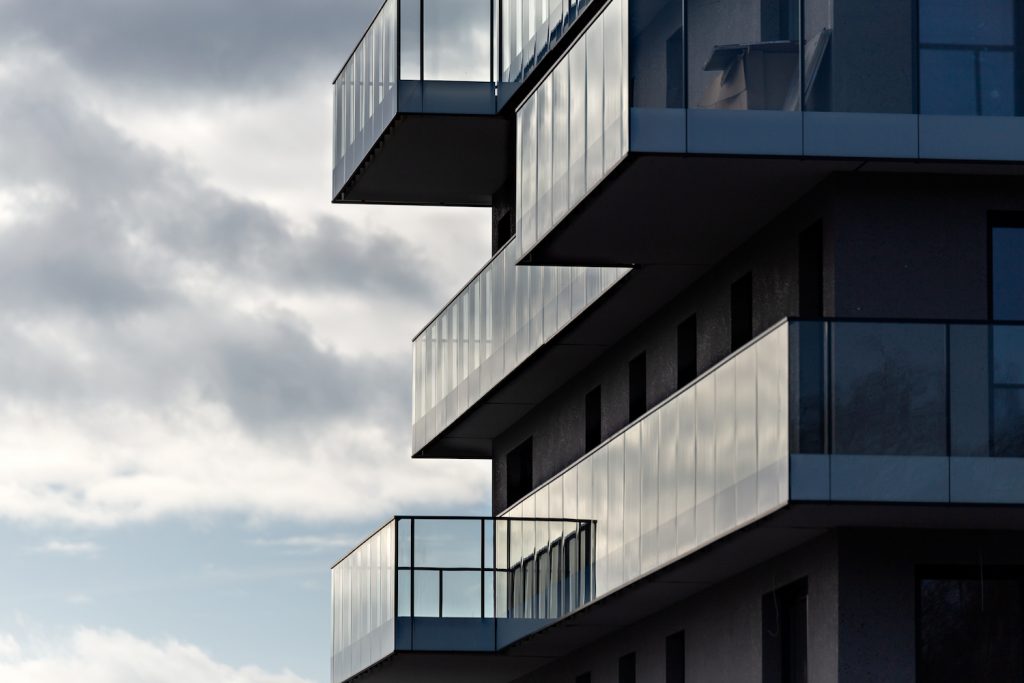 Osiedle Tysiąclecia – a legend of Katowice
Osiedle Tysiąclecia, also called Tauzen, is a district located in the north-western part of the city of Katowice, near the border with Chorzów. High-rise buildings, built in the 1960s-1980s, are inhabited by over 20,000 people, making it the largest housing estate in Katowice. There's a lot of offers to choose from.
But, why do we recommend this neighborhood? Because of its location and proximity to a park (yes, another one…)
From Tysiąclecia you can easily get to the city center by a direct tram in less than 20 minutes. And to get to one of the biggest parks in Europe – Park Śląski [Silesia Park] – you just have to cross the street. Curious to know more? Again, head to this article.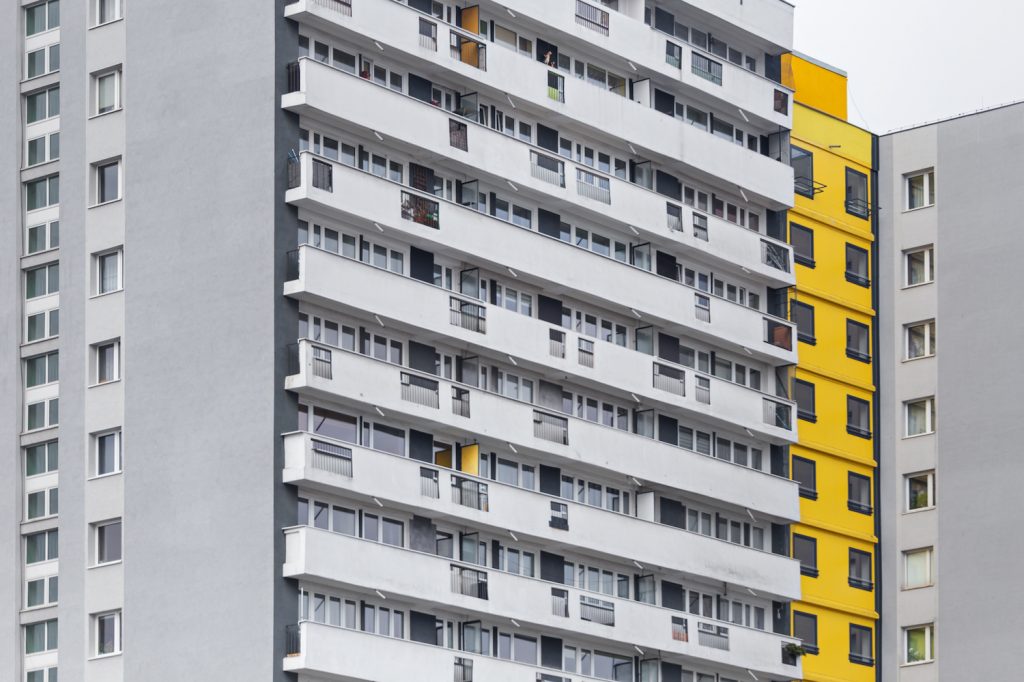 What about shops and services? No worries, there's a lot to choose from. You'll find all the biggest name supermarkets here, along with a small shopping center, clinics, beauty spots, post office.
If you choose to live in an older building, you can find something on a lower budget or after a general renovation. The estate also includes the iconic "Kukurydze" buildings [Corn Cobs], about which we wrote in this post.
Unfortunately, one of the biggest problems here is the lack of parking spots. For those looking for something of a higher standard, with a dedicated parking space, we recommend choosing an apartment at the recently-built Nowe Tysiąclecie [New Tysiąclecie] estate (which will obviously be more expensive).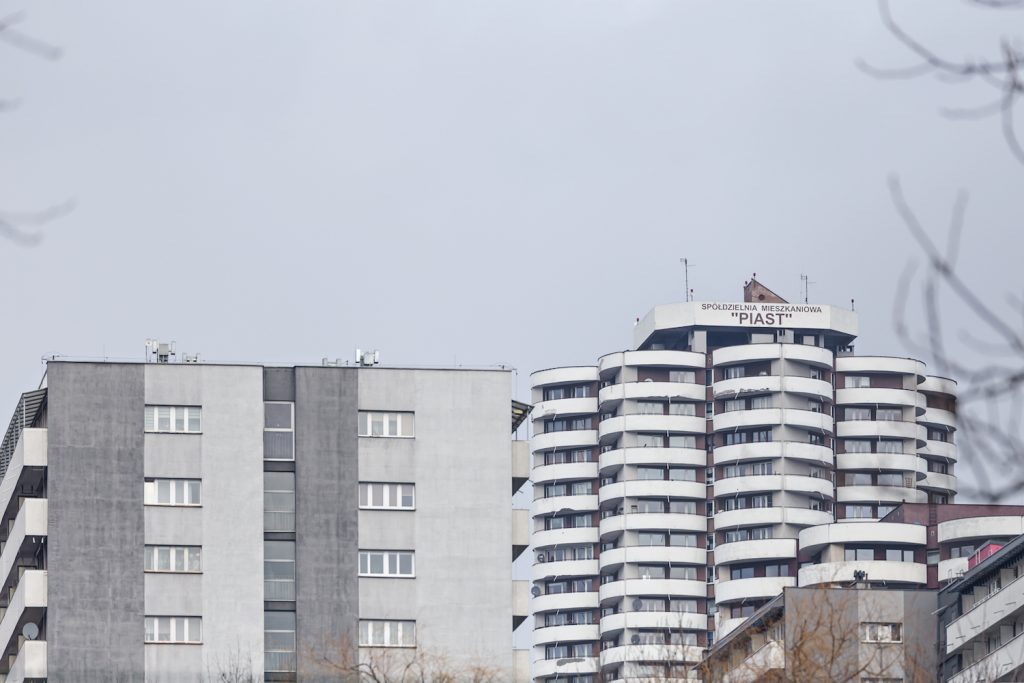 Is Tauzen a good choice?
Yes, if the proximity of the park is more important than the proximity of cool pubs or restaurants (unfortunately, the restaurant choice is really poor here). Yes, if you like to be close to shopping facilities, but you don't like crowds. Yes, if you plan to commute to the city center by public transportation (using this time to read books for example). Here, you may not find the old town charm and nice streets, but definitely space and convenience.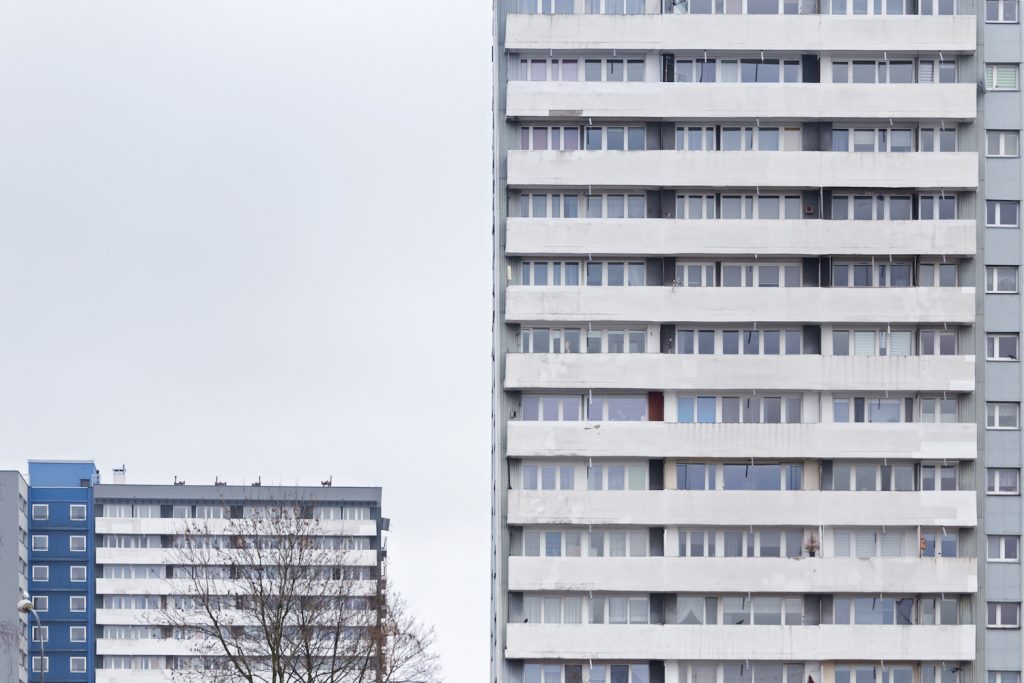 ---
Do you plan to move to Katowice (or to Poland generally)? Check out our guide where you'll find many useful tips on how to relocate, how to deal with formal issues, and how to settle in a new place.
Do you consider buying a rental property as an investment? Check what we can offer to you by clicking HERE.