It's Completely Different City Now! How Has Katowice Changed In The Last Decade?
Arriving to Katowice on a sunny day, you'll be blinded by the sunshine reflecting in the glass skyscrapers. More and more new buildings rise over the landscape – you can see that many of them are still under construction. People walk around the center and take photos of themselves against the city's backdrop. You can hear a mix of foreign languages at café tables. Are they tourists? Employees of the new business centers? Foreign students? Any answer is possible because Katowice is a very different city today than it was just 10 years ago.
A History of An Industrial City
For many decades, Katowice has been known as an industrial city and a city of coal mines. 30 or 20 years ago it was a place to study, work, or do bigger shopping and definitely not to travel, discover, or get crazy about. Dark streets didn't encourage longer walks. The main train station was a place to pass as fast as possible, without looking at other people's faces.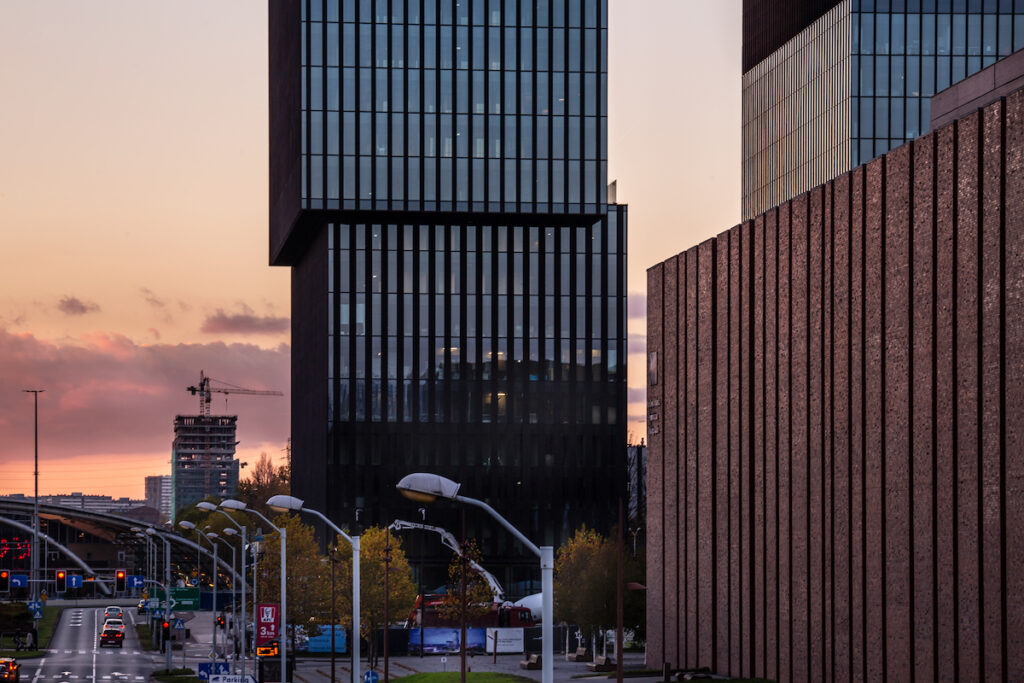 Only the end of the first decade of 21st. century, something started to change. Katowice started a general transition, and many renovations in the city began. And the last 10 years were a time of huge impact and enormous change. The city, ashamed and dark before, started to shine and to show what it has best.
Increase In Cultural Importance
An undeniable change in the landscape of the city center was the creation of the Culture Zone, arranged on the site of the former "Katowice" coal mine. There's a new headquarters of the Silesian Museum with a shaft that reminds us of the mine's roots. The building of the International Congress attracts global economic events, big fairs, and conferences. The beautiful halls of the National Polish Radio Symphony Orchestra building, completed in 2014, host world-class artists. The nearby Spodek (which just happens to stand here proudly for several decades) hosts major sports events.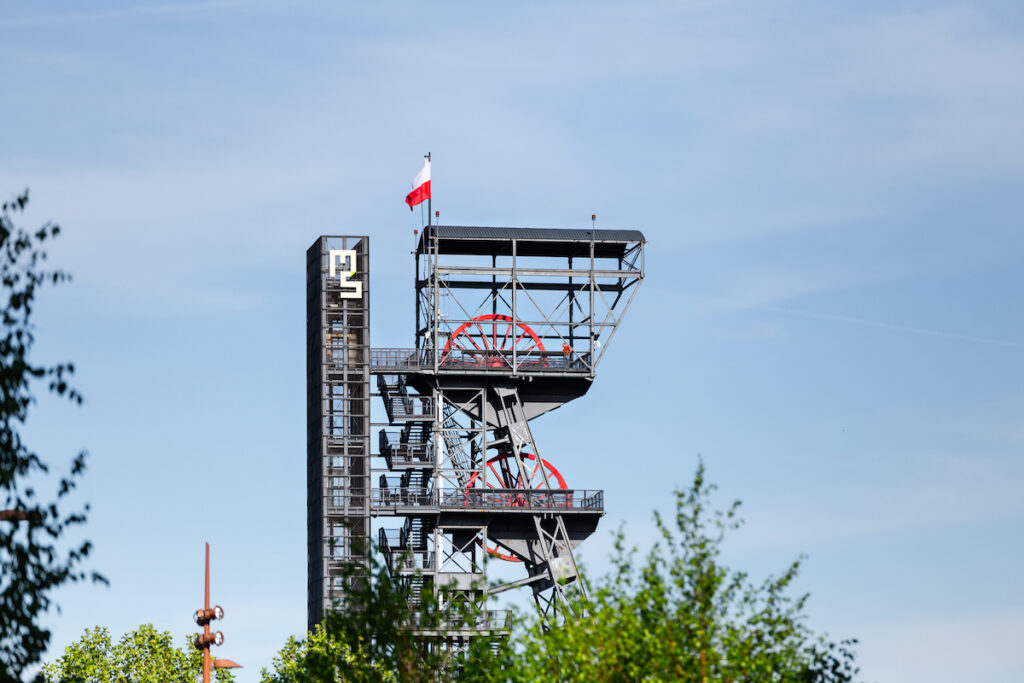 The completely revitalized Cultural Zone has become a landmark of the city, decorated with many awards and titles. Over time, more and more periodic events and festivals began to appear in the Culture Zone, for example, the Tauron New Music festival is held here.
The Transition Of City Center
Katowice has begun to transform itself, not only in the Cultural Zone. The downtown also underwent a metamorphosis, with the market square starting to be rebuilt in 2012. Now it's no longer a concrete square with crisscrossing tram tracks, but a place teeming with life. There are seasonal fairs, food markets, and food trucks. People relax on benches and sip coffee. Flowers bloom here, and in winter a huge Christmas tree sparkles.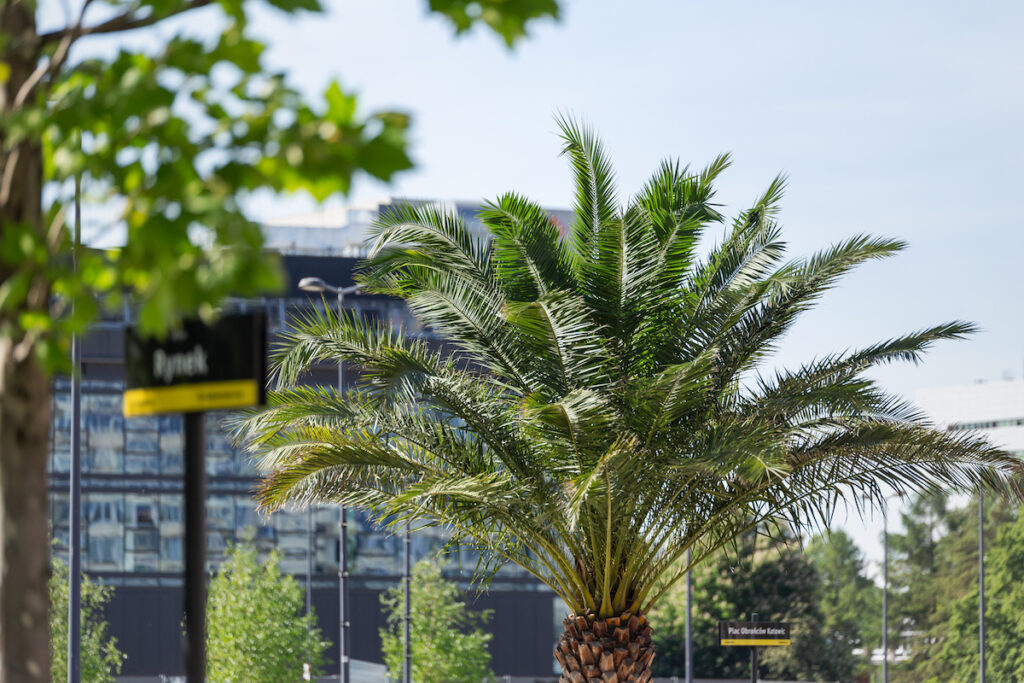 Of course, Katowice is a relatively young city and will never have an old town like nearby cities with centuries of history, but it has something else to offer after all. The facades of historic townhouses are regaining their former splendor, and the renovated apartments have new residents from all over the world.
Also, famous neon signs are back on the streets! The typical modernist architecture of the past century blends in, being a distinguishing feature of Katowice history.
Easy Public Transport And Travel Possibilities
In 2012, a long-awaited new railway station replaced an old building from the 1970s. The area was completely rebuilt, and the city bus station, which used to be in front of the train station, was moved under the ground.
Katowice has been always well-connected with nearby Silesian cities and all big cities in Poland. Starting in 2017, commuting within the Metropolis is even easier as the entire region became officially the Upper Silesian Metropolitan Area. From that moment on, the public transport in the entire area has been unified and you can commute on one metro ticket. More about public transport system in Upper Silesia can be found here.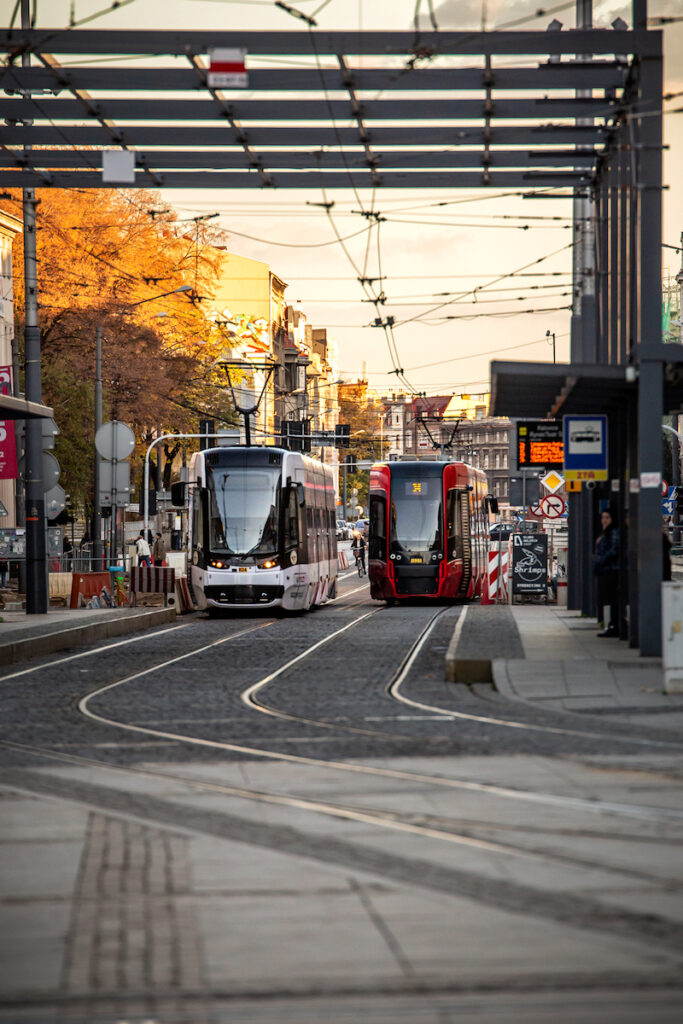 What about longer bus trips? Before, all intercity or international coaches departed from a bus station in Piotra Skargi Street. In fact, it was actually an ugly open-air square with no waiting area and no infrastructure where the coaches pulled up. Fortunately, in 2020 Katowice opened a brand new International Bus Center in Sądowa Street that handles all intercity connections. From the International Bus Station you can also travel to Austria, Germany, the Netherlands, Czechia, and Ukraine.
More than 150,000 people come to Katowice every day! The city is fighting traffic jams and the parking problem in the center and promoting public transportation. In recent years, three park&go centers have been completed in the Zawodzie, Brynów, and Ligota neighborhoods to relieve traffic congestion in the city center.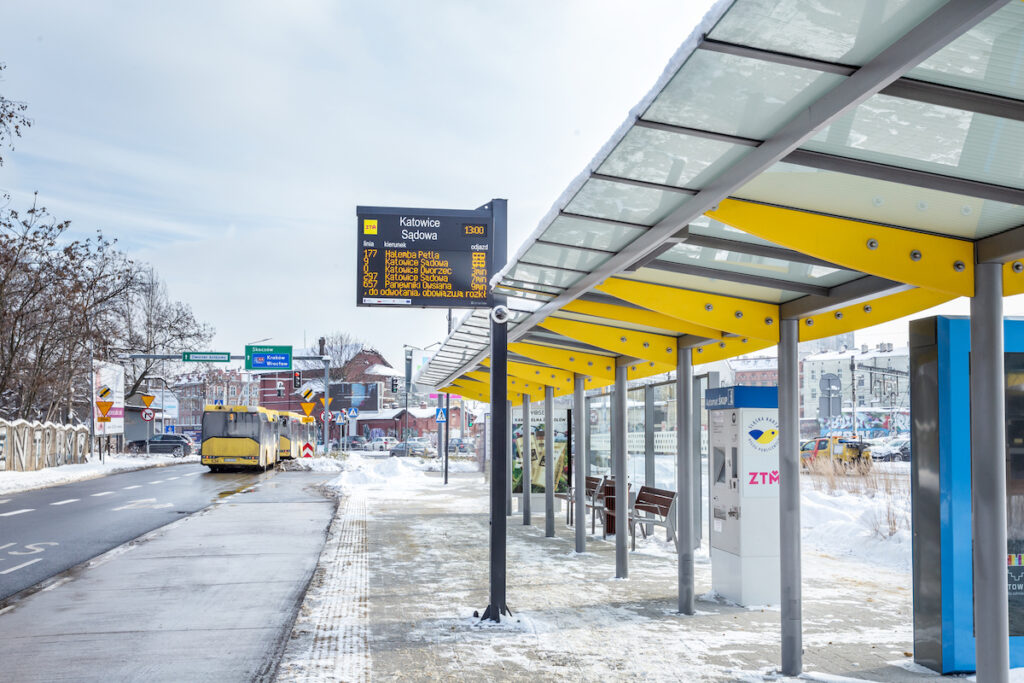 The city bike system also works smoothly here. There are already more than 100 bike stations in Katowice and more than 1,000 bicycles. The cost of renting isn't really much (the first 15 minutes cost nothing), and Katowice, with its short distances and relatively flat terrain, is an ideal city for cyclists.
Business Opportunities
Katowice's skyscrapers already provide more than 600,000 sqm of office space and hundreds of thousands of workplaces – not only for Katowice residents, but also for people from neighboring cities who can easily get here by public transportation. Foreigners from all over the world are also increasingly choosing to work and relocate to Katowice.
The headquarters of foreign corporations attract specialists, and the IT industry, R&D centers and outsourcing services are thriving. In the second half of 2022, there were about 125 thousand people working in Katowice. It's an increase of 70% in just 5 years! As many as 30 thousand of these are employees in the modern business services sector. Companies with the largest number of employees in Katowice include IBM, ING, Tauron, PwC, CapGemini, or Unilever.
New Residential Standard
The housing shortage is a big issue in such as fast-developing city as Katowice. That's why in recent years of the construction boom, every new development sold out before construction work even began. Between 2019 and 2021 alone, nearly 7,000 new apartments were delivered to the market. Another 4,600 received building permits in 2021.
In 2022, due to high interest rates and mortgage becoming out of reach for many Poles, housing sales have slowed down. Still, the investments started in previous years are being handed over, so there's constantly a big amount of product on the market waiting for the buyer. And developers aren't at all planning to slow down and are still designing and starting new developments.
The inflow of workers in business centers, new investors, and people interested in Katowice has also led to a strong increase in the need for good quality accommodation for the medium and long term. People coming to Katowice from major cities or foreign countries expect a new standard, and many of these people, following Western trends, are looking for rental housing.
That's why more and more real estate properties are already investment properties. New residential units are already being bought and finished with an eye to rent and the needs of their long-term tenant.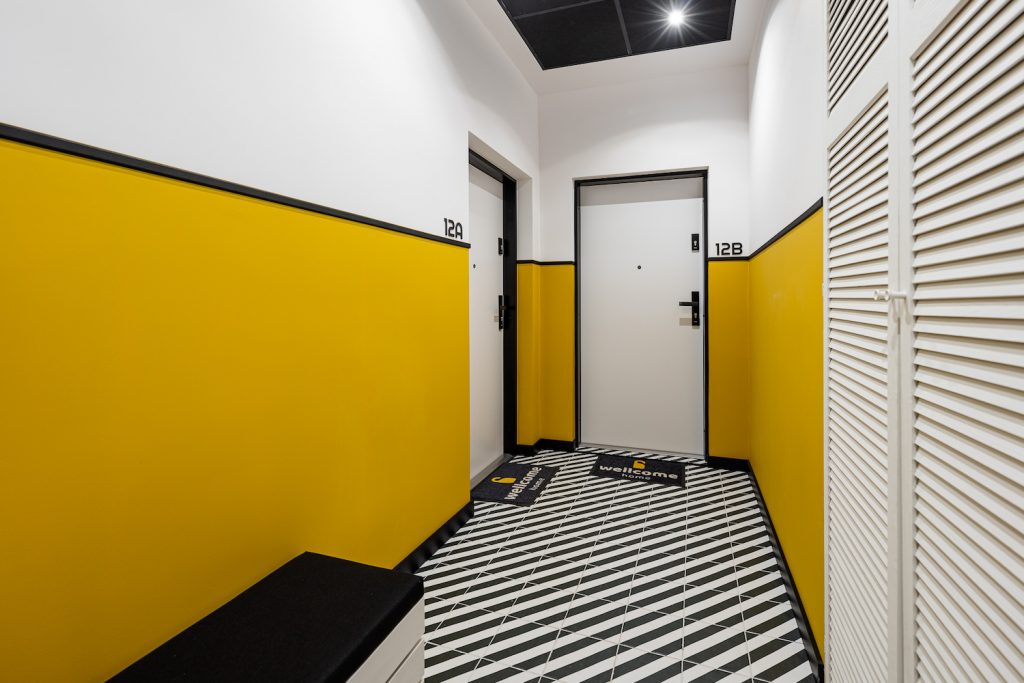 Services And Shopping At Your Fingertips
Where did we use to go shopping in Katowice? We remember the times of open-air markets and trips to Skarbek or Zenit. In the first decade of the 21st century, the first chain stores opened in 3 Maja Street, and in 2005 Silesia City Center – the largest shopping and entertainment center in Silesia – was established. It was such a big deal!
Big shopping malls and international brands are no longer a luxury. In the past decade, a few big malls opened in Katowice: Galleria Katowicka next to the new railway station, SuperSam in Piotra Skargi (next to the above-mentioned old bus station), Libero shopping center in Ligota neighborhoods. There are also plenty of smaller malls in almost every part of the city.
Some people complain on the fast-growing amount of such places, others cannot wait to go there and hunt for some promo. No matter what you prefer, we have to admit you can get almost everything in Katowice.
Entertainment And Good Food Also Live In Katowice
Social life emerged in Katowice with the revival of the now famous Mariacka Street. The first pubs tentatively began to appear here at the end of the first decade of the 21st century. That's when the iconic KATO bar opened. Moments later, the first first-ever authentic pizzeria LenArte appeared.
With each passing year, the number of interesting places to eat deliciously and go out with friends gradually increased. Mariacka Street was filling up more and more tightly with new places and people, and in recent years this entertainment wave has spread to the neighboring streets: Mielęckiego, Dyrekcyjna, Stanisława. Since 2022, the renovated Dworcowa Street, which has turned into a promenade and filled with gardens, has become increasingly vibrant with life. It's peaceful and pretty here.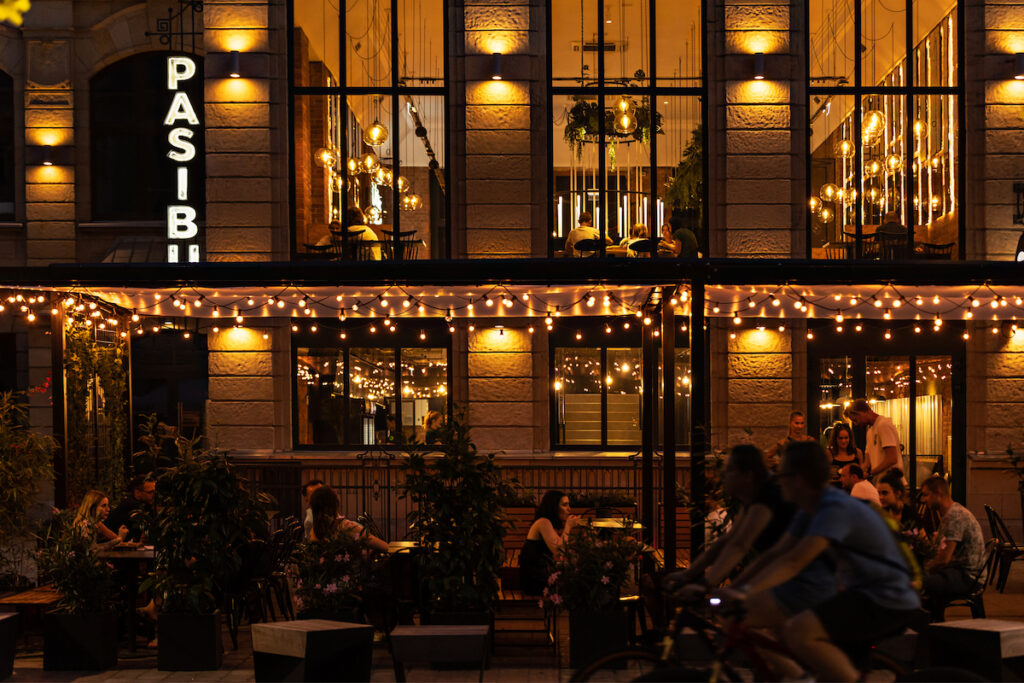 Whatever you fancy, you can find it in Katowice already. We've got plenty of really good-quality pizzerias, great burgers, vegetarian and vegan lunches, ramen, and sushi, Thai or Indian food. We drink local, craft beer, good wine, and alternative coffee. Every summer season, new Italian-style ice cream places pop up. 10 years ago, it wasn't even a single one like this. We're happy to hunt the best places in the city for you and we recommend them in this section. Take a look!
A Change You Can Feel
Is Katowice an ideal city? It's not because there aren't ideal places in the world. The pessimists (we, Poles, unfortunately, like to complain) will always find something to complain about: traffic jams in the morning, a few parking spots in the city center, or too little choice of Korean-style (or any other) restaurants.
Is Katowice a different city? Definitely yes! We've been looking at this transition for many more than just 10 years. We see the improvement in living standards, growing business possibilities, and new investments in social and well-being projects.
When walking in the city center, we can hear a mix of many different languages and cultures. We hope to see many, many more in the next years. We believe Katowice is a place to come, enjoy, settle, and live happily. Are you in?
Do you consider investing in Katowice or Poland in general? Check what we can do for you.