The Best Coffee Shops in Katowice
Coffee is life. This time we've got something for lovers of good coffee. Of course you can also expect good food, good books, a nice atmosphere, sweet treats, and much more.
Here's our list of the best cafés in Katowice. The starting point has been, of course, great coffee, but in each of these places there's something else: all day breakfasts, decent sweets, homemade cakes, nice events. So you can choose whatever you fancy today.
1. Black Woolf
What's the best way to wake up in the morning? A cup of coffee, of course. But also a solid dose of color. At Black Woolf even the beautiful pink coffee machine and the energetic interior design have a stimulating effect. The coffee here is, of course, of the highest quality, but no less important are the other elements: great beverages and teas, homemade goodies, and a relaxed atmosphere.
Black Woolf is also a place full of culture. There's a huge bookshelf with books and magazines so you can enjoy a good piece of literature while sipping your coffee. The place also handles many events, exhibitions, and meetings with authors. Follow Black Woolf's profiles on Instagram and Facebook to stay up to date with all the events and news.
Additional points are awarded for the foreigner-friendly atmosphere and the wide availability of English-language books and magazines.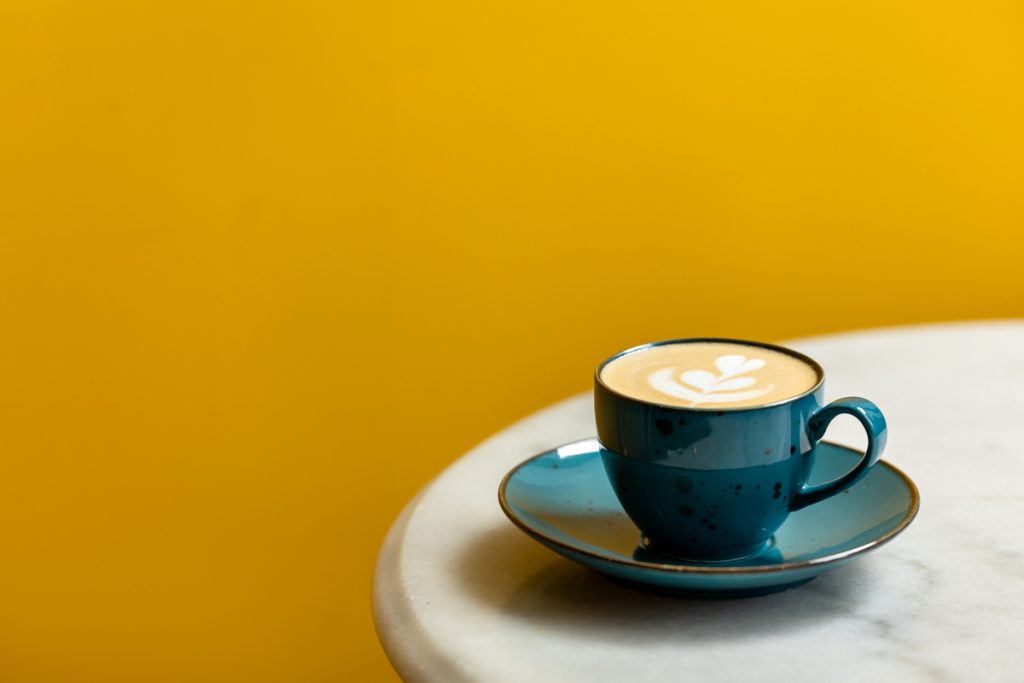 Address: 3 Maja
Open: 8 AM to 10 PM (weekends from 9 AM)
2. Bez cukru [Without Sugar]
The most important thing about this place is already stated in their name "Bez cukru", which literally means "without sugar". And this is how you should drink good coffee. And, without any doubt, Bezcukru is a place which serves good coffee. Their barista Masahiro recently won second place in the Polish Latte Art Championships.
The most important thing here is the highest quality coffee. So if you like the coffee here, you can also get freshly roasted beans here and brew your favorite coffee at home.
Don't be fooled by the name of the place as "no sugar" doesn't mean "no sweets". In the display case you can find different kinds of sweet bakes every day, also with gluten free, vegan, and keto options. So remember: a good coffee should be served without sugar, but accompanied by a piece of cake.
Addresses: Wawelska 1
Open: 8 AM to 8 PM (weekends from 9 AM)
3. Coffee-jka
There are places where you enter, sit down, immediately feel the cozy atmosphere, and you could stay for hours. And one of those such places is definitely Coffee-jka.
It's best to come here in the morning and choose from one of their breakfasts, either sweet or savory. After that you can stay for another coffee (or tea, as they also offer many) and a piece of homemade cake. Vegan options are also available.
Why is this place so inviting? For sure because of their delicious food and cozy atmosphere. Here, you can also feel it's a place created with love and passion of the owners. They make everyone feel like they're guests, not customers.
Address: Plebiscytowa 21
Open: 9 AM to 8 PM (weekends from 10 AM)
4. 3 Siostry Bajgiel i kawa [3 Sisters Bagel and Coffee]
What's better here? Bagels or coffee? We're not sure, but there's no sense to choose as they are best consumed together. This perfect duo is a perfect option for breakfast, lunch, or even a light dinner.
The 3 Sisters' bagels are always freshly baked on site and assembled only after ordering. They're served all day long so come in and grab your bagel at any time.
Of course there's much more here than just coffee and bagels. 3 Sisters also offer homemade cakes, desserts, and seasonal beverages (warming teas in the winter and cooling lemonades in the summer). And if you don't feel like going out and cooking, you can order one of their boxes of mini bagels, sandwiches, and other treats for takeaway. They'll be just a perfect complement for any occasion.
Address: Św. Stanisława 8
Open: 8:30 AM to 7:30 PM (weekends from 9 AM)
5. Zicherka
This small and cozy café in the very heart of Katowice has two main heroes: coffee and cakes. But first things first, so let's start with the coffee.
You can order classic Italian types, alternative options, or even traditionally brewed Turkish coffee. If coffee is your main fuel, you'll surely appreciate the 500ml cups. Remember you can also ask to replace regular milk with a lactose-free or plant based one.
And now let's go to another hero: the previously mentioned cakes. And they're not just random cakes. These goodies, prepared in house, are pure heaven. If you plan to celebrate any important occasion soon, make sure to order one of their celebration cakes. Everybody at the party will go crazy over it.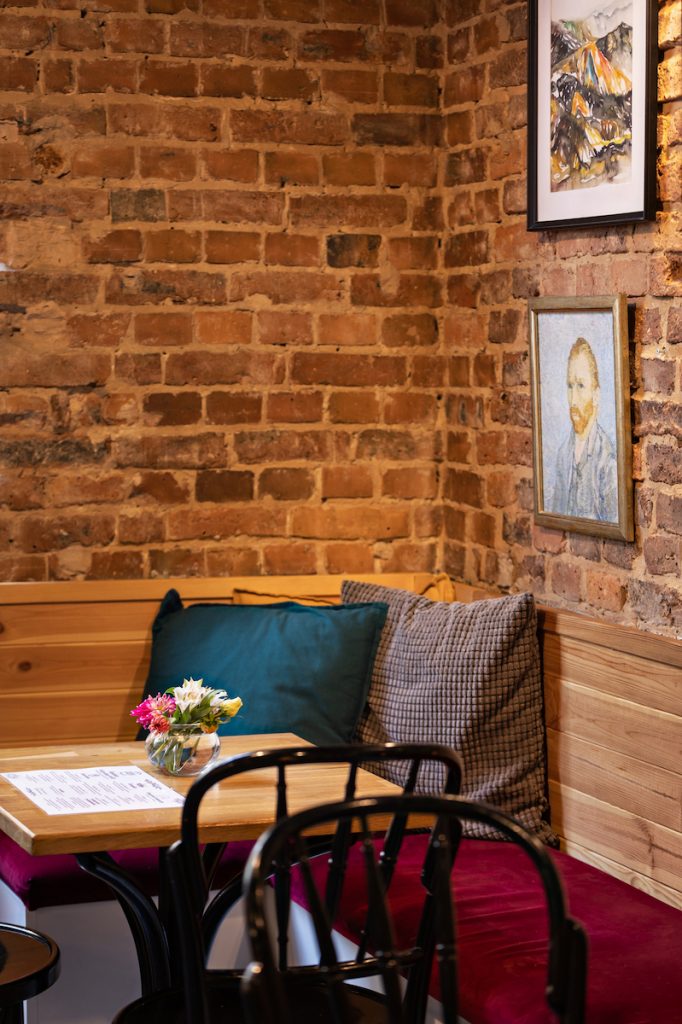 But once you're at Zicherka, don't forget they also serve great food – from breakfast to sandwiches, to homemade croissants with different fillings.
Address: Chopina 8
Open: Tuesday to Sunday
6. Synergia
We couldn't consider this listing complete without mentioning Synergia. Or rather, both Synergias, since the place has two locations in the city.
Both of them brew excellent specialty coffee, serve breakfast, offer a daily lunch menu, and make our lives sweeter with their goods. And what we absolutely love here is the atmosphere!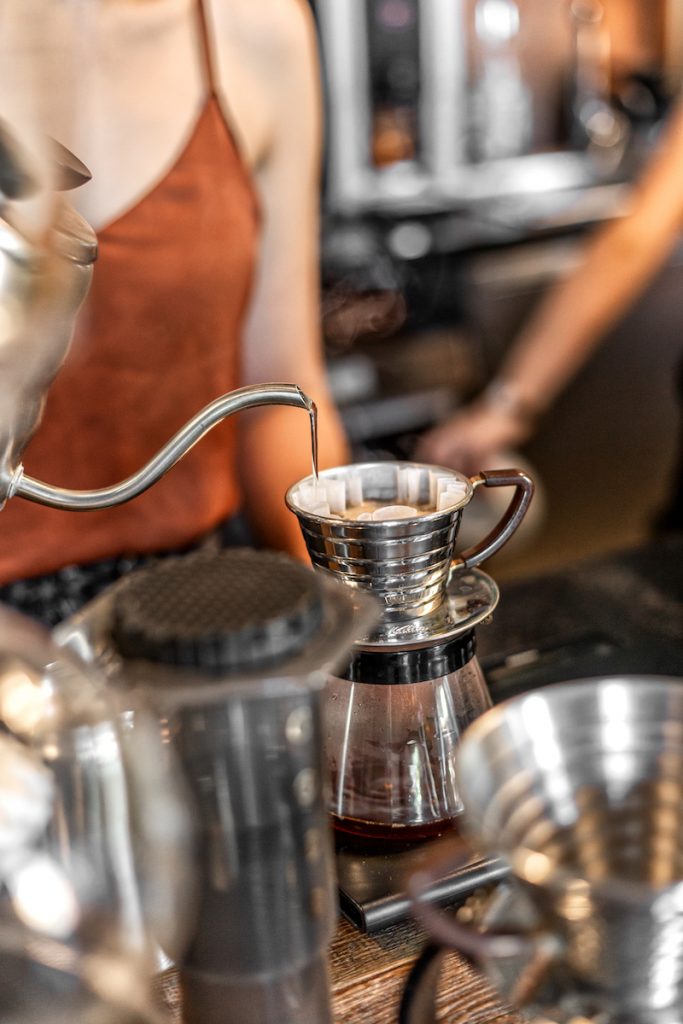 The café at Andrzeja is the older sister and we were already there when searching for the best breakfast spots some time ago. Fortunately, since that time the brand has kept its quality so we can recommend it and also the younger sister at Opolska.
Address: Andrzeja 29 / Opolska 18
Open: 8 AM – 6 PM (weekends from 9 AM) / 8:30 AM to 17:30 PM (weekends 9 AM – 16:30 PM)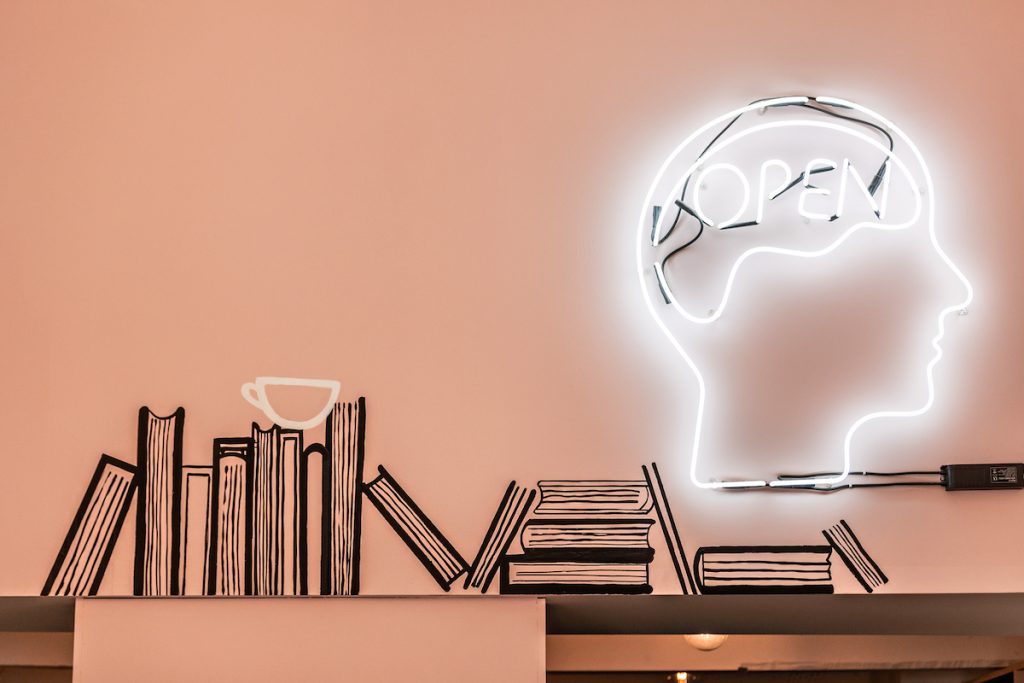 As you've noticed, coffee and breakfast always go hand in hand. For more tasty recommendations check this breakfast post. May the power of coffee be with you!