Good Morning Kato! The Best Breakfast Spots in Katowice.
Aromatic coffee in a loft atmosphere, breakfast at a cozy bistro before work, a hip sandwich on a sunny patio or the best loaf of bread ever for weekend brunch? Below we present our subjective selection of the best breakfast spots. For a good morning check them out!
Katowice is changing in front of our eyes. It is mushrooming with interesting places to sit with an evening glass of wine, pop into for a quick lunch or meet friends for a midday chat. Quite often now, we decide to start the day eating out – have some good coffee, order a special breakfast, set a morning meeting or do a bit of work. Whichever breakfast option you're after, Katowice has something to offer.
Byfyj
Tea just like at your Grandma's
It's the sweets-and-coffee classic and a brand in itself. A beautiful, traditional place with soul, where you can have real Silesian yeast cake with sweet crumble or a fresh bun, and drink your tea gazing over the Nikiszowiec market square. The daily delivery of fresh bread and pastry is tended to by Byfyj's owners, the well-known Katowice Michalski Bakery. Besides the pastry, its standing offer includes breakfasts to satisfy every appetite: from the classic scrambled eggs or Silesian wienerwurst, through a selection of bread and spreads (also vegan), to a variety of sweet bites.
What makes this place positively special, however, is its atmosphere and location. On the ground floor of an historic apartment house, Byfyj's decoration and traditional tablecloths remind one of a Silesian Grandma's house. Whoever truly appreciates their tea served in beautiful china and off old dressers (which, nota bene, are called 'byfyjs' in the local dialect) is in for a treat.
If you like the Silesian vibe, being charmed by the atmosphere of old Nikiszowiec, and having a really filling breakfast topped with fresh Silesian yeast cake, hurry to Byfyj on a sunny morning to make yourself comfortable on the patio, overlooking the interesting old apartment houses.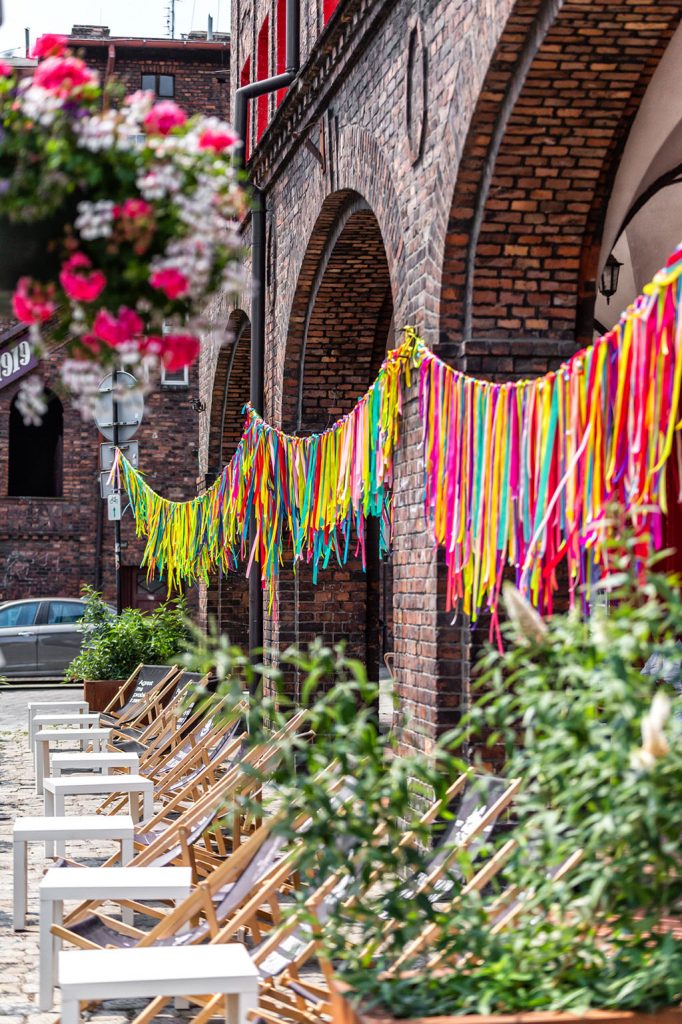 Where? Krawczyka 5, Nikiszowiec
Synergia.dobre miejsce
Coffee Station
In the times when the Poles were still learning to say "espresso" rather than "expresso", and the word "chemex" carried no associations with coffee whatsoever, Synergia was already there, teaching us what this coffee fun is all about.
Standing in the street, you can already see how beautiful this place is – in a large window somebody is sipping their life-giving liquid under a flashy, energetic neon sign. The inside holds much raw wood in a loft vibe, grand windows, and large tables, where you always find a vacant chair to have a seat and drink even the quickest cup. Synergia is a good place for coffee enthusiasts in pursuit of alternative brewing methods – besides the classic Italian beverages, it is worth tasting coffee made in the Chemex, Aeropress, siphon or drip.
Where there is coffee, there is breakfast! Classic or sweet? A little over 20PLN buys you home-made muesli or oatmeal, and the fans of salty options will surely bite into a variety of sandwiches.
Synergia is also an ideal place for work or study – despite your laptop and a ton of notes, the large tables will still save a spot for a cup of coffee and a plateful of goodies. If you are not dashing anywhere, make yourself at home and wait until lunch – you will not be disappointed.
Where? Andrzeja 29/2
You will find Synergia's sister at Opolska 18.
Kafej
Bagels all day long
Przez Kafej do serca – through Kafej to your heart – says the colorful neon sign, referring to the Katowice logo. Accurately, no doubt, as for a few good years Kafej has been close to our hearts and minds. And stomachs, of course. The place has matched the atmosphere of Katowice center and turned the seemingly unappealing busy junction of Chorzowska and Korfantego into a little oasis for those in search of good food in a relaxed casual atmosphere.
Speaking of food, what's on the menu? Omelets, muesli, pancakes, burritos, and the very reason we have brought you here, the bagel sandwiches. Freshly baked and crunchy, they have become a show-piece of the place. Options are plentiful, including a monthly special (info at the bar).
Bagel sandwiches are only one reason to pop in. There is also an absolutely fantastic summer patio. It is amazing how ingenious the arrangement of a seemingly dull transit square can be. This busy part of town turns into a unique spot. One more thing! Every breakfast menu in Kafej is served until evening, so you are free to stretch your morning into sundown and take your bagel sandwich with a refreshing drink of "Barista's breakfast".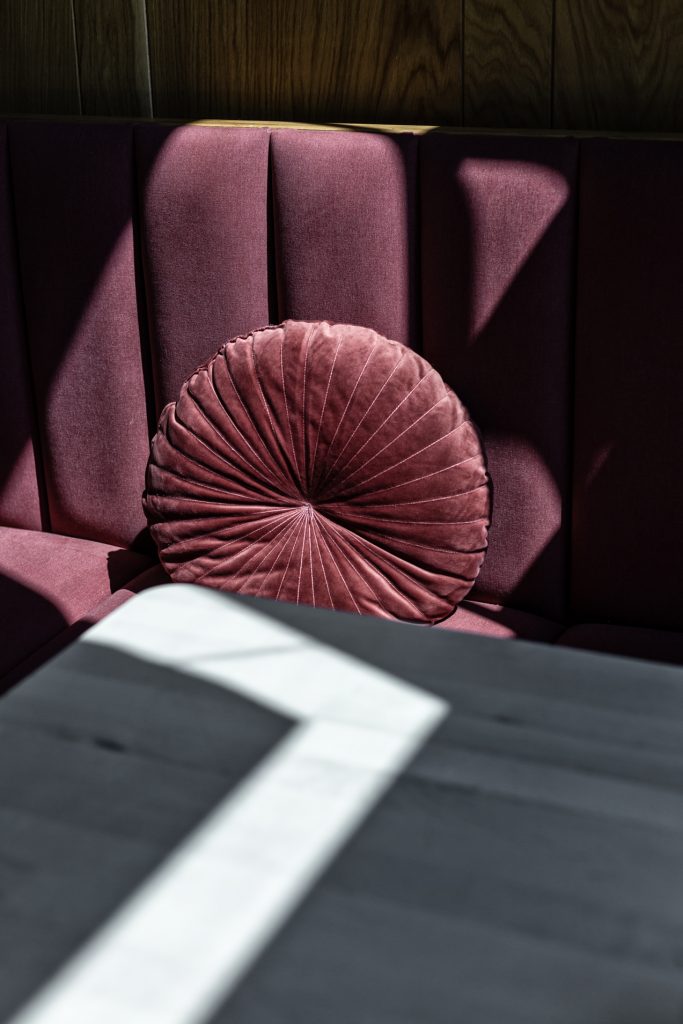 Where? Chorzowska 5
Visit also their little (and very sweet) sister – Słodki Kafej – in 3 Maja.
Kolorowo bistro
Unpretentious and with heart
New, small, but atmospheric place. Opened in April, it has accumulated fans, and we are surely among this ever-growing group.
Seated at the corner of Wojewódzka and Sienkiewicza Streets, holding a beautiful high counter with a variety of plants and a row of pastel bar stools, the place looks like a cozy Paris bakery. Fortunately, it is far from the pretentious, over-stylized spots á la France. Quietly filled with pleasant chillout sounds, it lets in gentle daylight through its grand window, and the walls are hung with mirrors in old window frames.
Kolorowo bets on breakfasts, sitting on the menu in four thematic pages (color-coded, of course). Inside, you will find something for the fans of salty and sweet options, bagels and handheld sandwiches, green breakfasts as well. In the summertime you can order iced coffee and colorful bowl of fruit. If you stay a bit longer, from 12 o'clock you can attack lunch as well – on a changeable daily offer you will find soups, salads, meaty bites, dishes to satisfy the dumplings and pasta enthusiasts of any kind.
From behind the small bar, every day you will be tempted by different cakes and cookies, also the gluten-free bread is baked on-site. It is all light, fresh, and affordable – fine to pop in for a nice breakfast before work and taste something else each time.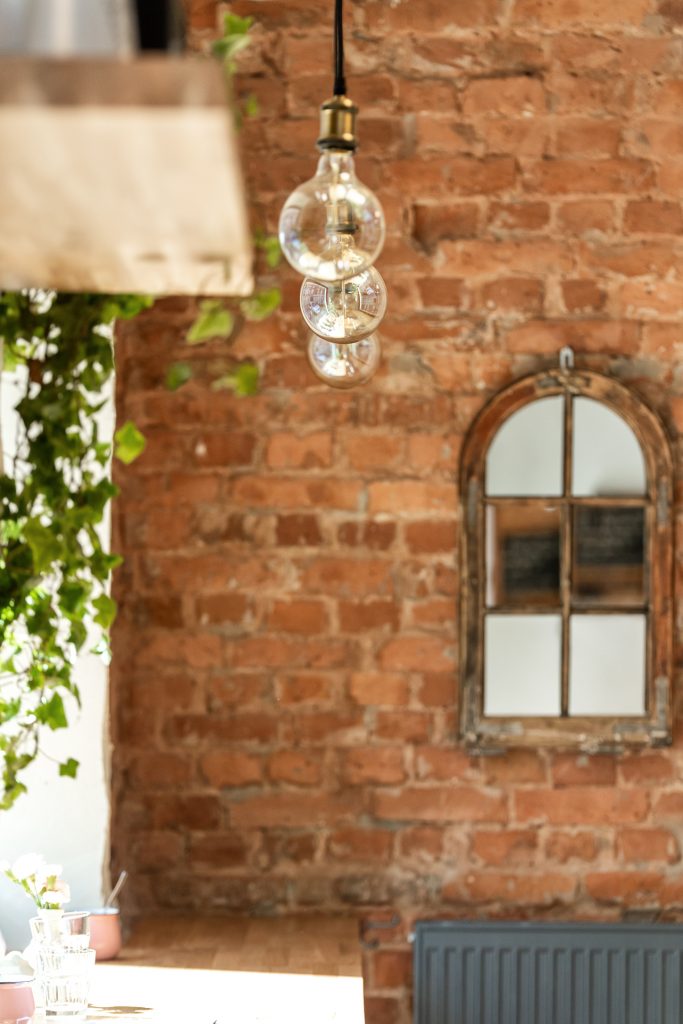 Lokal Bakery
It all starts with bread
Whoever has tried Lokal Bakery any weekend morning knows this frenzy – advance orders, lines, faces shocked that all the goods in the baskets are "sold out long ago, ma'am". That's what a good craft bread can do.
An unappealing place from the road, nowhere to park. Yet again, however, quality sells itself and makes anyone who has stepped inside – return. Those longing for real, decent sourdough bread with well-baked, almost caramelized crust, will be truly delighted.
If you have not heard of this place somehow, call them around Wednesday, order your first-time loaf (or three in one go – frozen, they also do the trick) and with childlike restlessness look forward to Saturday. When it finally comes, be there for the opening, lose the car somewhere on the way (remember, parking is not an option) and on collecting your still-hot miracle, have a sit and indulge yourself with the French breakfast and coffee. And if, by any chance, there is the last pastrami croissant on the counter, grab it for lunch. One more thing, you'd better not tell anyone about this place, because the seats are getting scarce!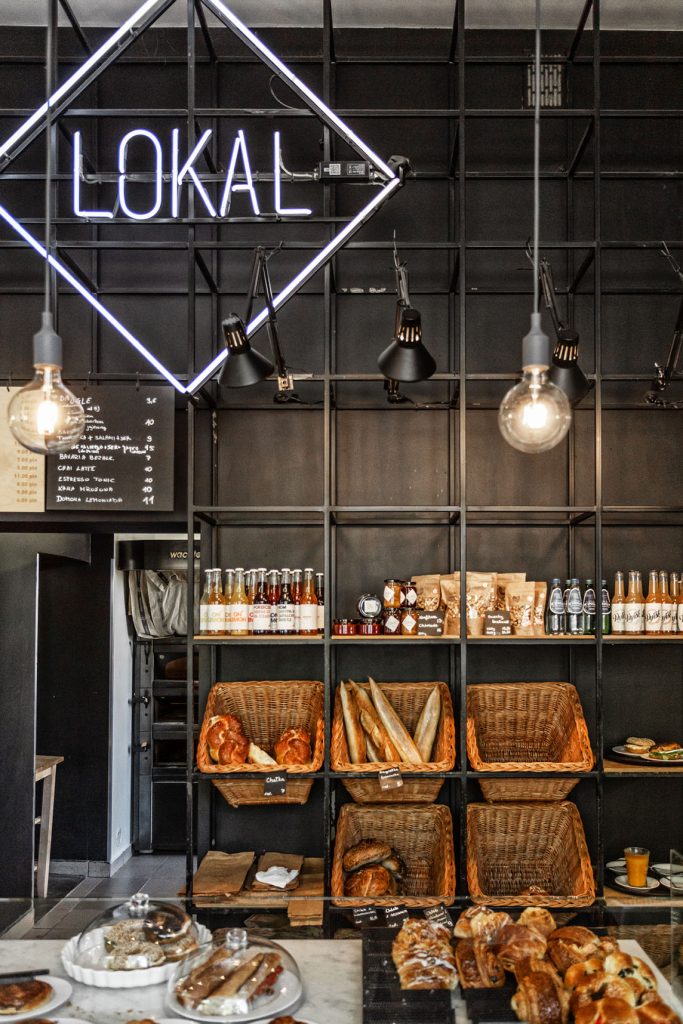 Where? Misjonarzy Oblatów MN 29