Silesia. The Most Promising Region in Poland
Get to know Silesia: the most vibrant and innovative region in Poland and discover all the possibilities of the region.
In this post, we'll focus on Silesia: Poland's most industrial and economically developed region, brimming with innovation and investment. We'll also prove that the region is super green and full of delightful gems. Sounds impossible? In Silesia, everything is possible.
Why Silesia?
Silesia (Śląsk in Polish) is the most developed region in Poland in terms of industry. We have one of the highest GDPs in the country and are brimming with new investments.
The region offers great business opportunities: large tech and IT companies have branches here, and the automotive industry is well established (for example, FIAT and Opel vehicles are produced here, along with many automotive suppliers).
We're literally in the center of a huge metropolis, and yet a 10-minute tram ride away from Europe's largest city park, Silesian Park, which is twice the size of Central Park in NYC. Is this all too hard to believe? Silesia is a region full of surprises. Maybe it's the place for you too?
A Brief Lesson In History And Geography
Before we go further, it's time for a short lesson. What is Silesia? Well… It's quite complicated to give you one exact answer concerning our history, but let's try.
Poland is split into 16 provinces, which we call województwa – voivodeship in English. We know it's a tough word and concept, so later on, we'll call it the Silesian region. It's located in Southern Poland, bordering Czechia and Slovakia.
A little note here: historically, Silesia was not the same as the current administrative Silesian voivodeship. When we say Silesia, Śląsk, we mean the central part of the region. Hey, to you local historians, excuse me for any simplification on this complex topic, but we want to promote the region, right? Katowice is the capital of the entire Silesian province (voivodeship), but also the capital of the unique Silesian Metropolis, one of the biggest in Europe (we'll tell about it later on).
Of course, just considering the city limits, the biggest and most economically developed city is Warszawa – the Polish capital. And yes, the second best-known Polish city is the tourist city of Kraków. But these are "just" cities, and Katowice is part of a huge, well-developed metropolitan region.
Silesia is the largest urbanized area in Central and Eastern Europe, with the highest average population density – our region is less than 4% of Poland's area and has almost 5 million people. What a number!
The Silesian Metropolitan Area
Without any doubt, we're pleased to live and work in a unique area of the whole country, the Silesian Metropolitan Area, whose capital is the city of Katowice.
Officially, the metropolitan area has existed since 2018, but it has been so natural for all these cities to come together for decades that it seemed a matter of time to formalize it. The Area consists of 41 cities and municipalities in the central part of the province, with a total population of 2.3 million people. As many as 240,000 companies operate here! The area alone generates 8% of Poland's GDP.
The most important cities, besides Katowice, are: Chorzów, Bytom, Zabrze, Gliwice, Tychy, Mysłowice, Sosnowiec, and Dąbrowa Górnicza. The location of all these cities is absolutely unique — they border each other and are seamless so that you don't even know when you leave one city and enter the next. Everyone who visits Silesia is really surprised by this.
Silesian Economy And Business Opportunities
Silesia is the most industrialized region in Poland. For centuries, our region has been associated with heavy industry. The strongest sectors of the economy are metallurgy and coal mining, electrical machinery, food processing, and the petrochemical industry.
Twenty-seven of Poland's 200 largest companies have their headquarters in Silesia. We also have the Katowice Special Economic Zone – a Polish leader among special economic zones, with over 540 business entities. It's a great place to attract potential investors.
But Silesia is not just a heavy industry anymore. There are more and more investments in new technologies here. We see this especially in Katowice, but every city in the region offers great opportunities for good work, investment, and business development.
Silesian Universities
Why are companies so eager to open their headquarters here? Because Silesian people are really hard-working, and that's a fact. 😉
But, also, Silesia is a place of well-educated professionals. 38 universities in the region educate nearly 10% of the total number of students in the country. The most prestigious are our technical universities, whose graduates are the desirable future staff for companies.
The best public Universities in Silesia are the Silesian University of Technology in Gliwice, the University of Silesia in Katowice, the University of Economics, and the Medical University of Silesia.
Transportation in Silesia
Silesia is also the best-connected region in Poland. We have the densest network of expressways and highways in the country. Within 600 kilometers from Katowice, there are as many as 6 European capitals: Warszawa, Berlin, Prague, Budapest, Vienna, and Bratislava.
Commuting locally is also super easy and fun, with the same public transportation system for all residents of the metropolitan area. Trams, trains, buses – it's all available on one ticket, in one system.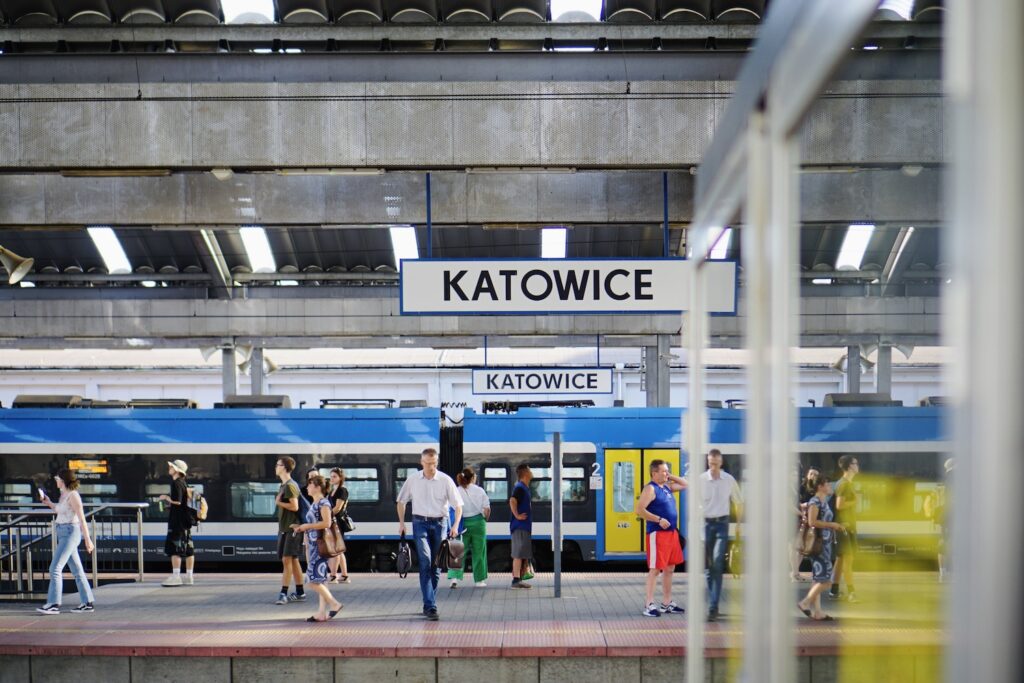 And we're all neighbors. As we already mentioned, you don't even notice when you leave one city and enter another. You can easily live in one city and work in another one. We rent apartments to our tenants who live in the Katowice city center and work in the surrounding cities. Tychy? Gliwice? Sosnowiec? Mysłowice? Possibilities are everywhere.
We talked more about local commuting in the post about Katowice and Kraków. Make sure to check it out.
Flat Rentals
Since we've already mentioned the topic of flat rentals, it's worth talking about the housing situation. In Katowice, renting an apartment is much cheaper than in better known cities. For example, a studio in Katowice is about 1000 zł cheaper than in Kraków, even though the salaries are comparable.
Silesian cities, known for their rich history and beautiful architecture, are putting energy into restoring the old buildings, so you can find a great, fully-restored apartment even in a historical building next to the market square (check this post for more information).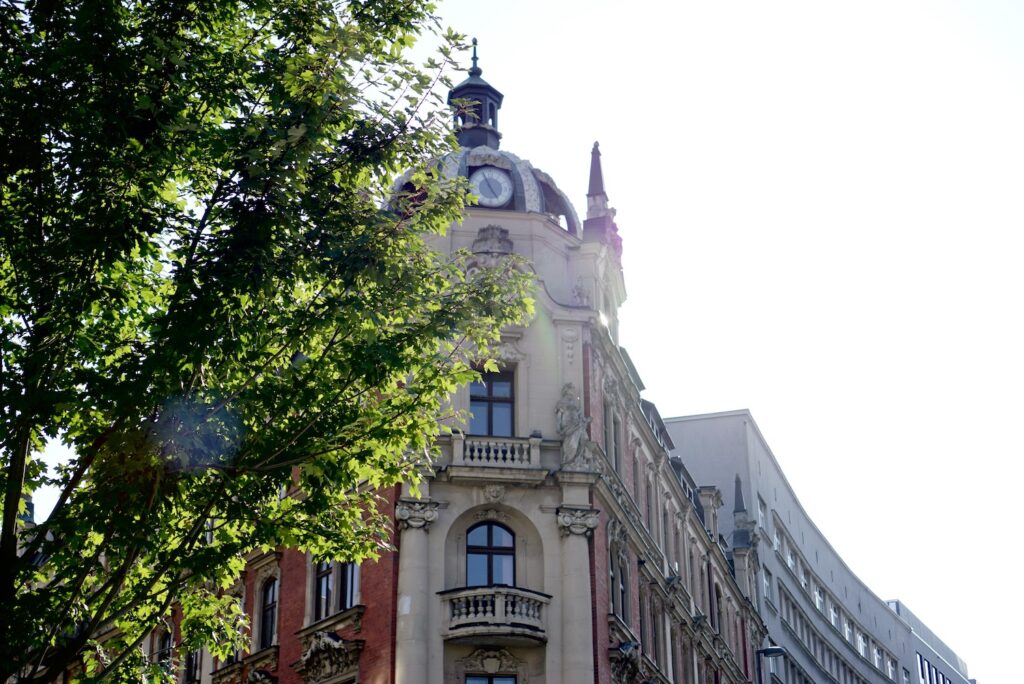 There are also more and more new apartment buildings across the region, and you can see it easily when strolling around the city. It's an opportunity for both new residents, but also investors who seek high-quality properties.
One of these promising investments is the Global Office Park. We can't wait for the construction to be finished, as we'll design and finish some apartments for our investors there.
Leisure Activities and Culture
Yes, we work a lot, but take it easy too: Silesia is not just about industry and business. Such geographical and historical diversity offers great opportunities for leisure as well.
There are historic towns, old mines you can go down to know their history, UNESCO-listed sites, rivers, lakes, and even 2 deserts! You can also hop on a Silesian railways train, getting to our beautiful mountains – Beskidy. And Silesia is impossibly green: almost ⅓ of the region and over 40% of Katowice is forest. Wow!

Silesia is also a fascinating cultural region. Did you know that we have our own Silesian dialect? And our local cuisine with its delicious dishes which the whole world knows? A Silesian dinner with kluski and beef roulade is heaven!
And we have Poland's only Industrial Monuments Route and wonderful museums of all kinds. If you're interested in such topics, make sure to browse our blog where we post a lot about Silesia, things to see, do, and try.
Summary
Silesia is diverse, developed, full of opportunities, and the future. And above all, it's a positive surprise for all who give it a chance!
Katowice is certainly the most well-known and popular city of the region, but the choice does not end there. Explore, discover, work, invest, live! Silesia really provides you with such opportunities.
If you are thinking of relocating or investing, and you wonder if our region is a good idea, let us know. We'll be happy to be your guide!