Is Katowice Better Than Kraków? 9 Reasons Why Katowice Is a Great City For Living (And Exploring)
If you ask a foreigner what is the best city in Poland, what would they say? Kraków maybe? We'd say Katowice! And we have 9 strong reasons to prove that.
We know that "the best city" or "my favorite city" are very individual and difficult to choose. It's like: which chocolate flavor is the best. Everybody has their own. But… We'll give you 9 strong pieces of evidence that Katowice is a really great city to live in (or simply to add to your travel list).
1. The city is for residents, not for tourists
Do you like calm cities? An evening walk while watching the city go, people walking, their habits, and simply daily routines. Yes? Katowice is the perfect place for you! The city lives at its own pace.
Kraków is a very touristy city. Trust us, no matter if it's summer or winter, weekend or not, Kraków is always full of tourists. Especially in places like the market square, Wawel Castle, the Sukiennice, and others, you know, typical "must-see" places.
Let us give you some data: in 2021 (still a pandemic year) Kraków was visited by 11 million tourists! And almost 1 million were from abroad. In the popular TripAdvisor ranking Kraków is the most visited city in Poland (and one of the most attractive in Europe).
Katowice isn't the first option for somebody who visits cities based on the "must see" list. Is that a good thing? If you're not the type who wants to push through tons of tourists and stand in lines, then Katowice is great for you. You can simply enjoy the city and take in what 's best. 
Does it mean that Katowice has nothing to offer? Definitely not! In our blog we regularly update information about all the attractions in Katowice. No chance you'll be bored.
2. Katowice is a veeeeery green city!
The first thought that you may have when thinking about Katowice is coal mines, heavy industry, and steel factories. But… it's untrue because almost half of the city is woods and with green spaces. Seriously, Katowice is one of the greenest cities in Poland.
More than 42% of the city is forested, for example the primeval Silesian Forest, and the Ochojec and Murckowski Forest nature reserves. Bordering Katowice is the biggest city park in Europe – Silesian Park. Really, Katowice is a green city.
On the other hand, Kraków is the least green metropolis in Poland. The total area of forests, parks, and green spaces in the city is only 10%.
As a Katowice resident you're always close to some kind of park or forest. And this is a great advantage for spending your free time, don't you think?
3. Living in Katowice is simply cheaper
Do you remember what we just said about tourism in Kraków? Because of all the tourists, Krakow is more expensive. Starting with services, eating out, city parking prices, and through to flat rentals all prices are higher.
We've compared living costs like eating out, municipal parking, public transport, and tickets for a museum. We have to admit the prices are not that much different, but still Katowice is in a better position. If you're curious about expenses in Poland, check this post about dining out.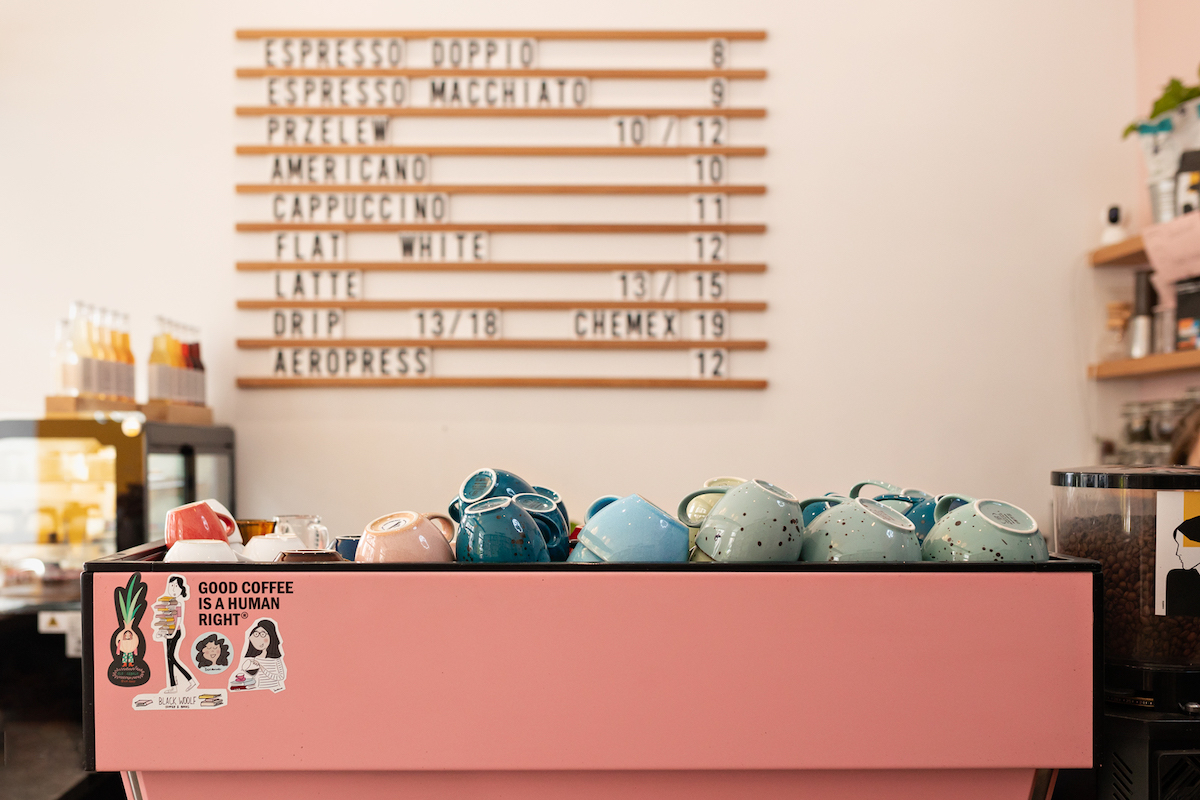 Here we must say a very important thing: the average wage in Krakow is higher than in Katowice. However… If you work remotely and you're free to choose the place to live, the situation looks much different. In Katowice you'll have much more left to enjoy city life.
4. Renting is also much cheaper
As Wellcome Home we rent apartments in Katowice so the real estate issue is very close to our hearts and we can't not mention it. And we know renting a flat is the biggest part of the monthly budget.
When looking at offers on the Internet you'll see that a studio or a 1 bedroom apartment in Kraków is about 500 PLN more expensive than in Katowice. The bigger the flat, the bigger the difference.
Also, if you want to buy property, the price per 1 square meter in Kraków is much much higher than Katowice. Kraków prices are only second to  the capital – Warszawa. So if you're thinking about buying property (also for an investment), maybe you should consider Katowice? Especially that…
5. Katowice is the city of the future
Katowice is changing right before our eyes. Anyone who visited the city 10 years ago wouldn't recognize it now. It's really a different city. There are lots of office parks, museums, shopping centers and apartment buildings. This year is a record one when it comes to new office space on the market.
The unemployment rate is one of the lowest in Poland. Of all the large cities in Poland, Katowice has the most innovative companies per person. And this is a great opportunity for the labor market. 
In the Saint-Gobain ranking "Cities of the Future 2050", Katowice ranked 3rd in Poland, right after Warsaw and Wrocław. What are the city's main goals? The sports and leisure sector, business services, and new tech industries. This might be a chance for you too.
6. Katowice is the city of music
Good music. And it isn't only our opinion. In 2015 Katowice was chosen a UNESCO city of music and became a part of the UNESCO Creative Cities Network. And it's not a coincidence.
In the city there are 27 music festivals. The biggest and most famous are definitely: OFF Festival, Tauron Nowa Muzyka and Rawa Blues.
To this list we can add the more and more popular Fest Festival in Silesian Park.
In Kraków there aren't any music festivals? Of course there are! The biggest festivals are the Krakow Live Festival, the Film Music Festival, and Sacrum Profanum. But it's obvious that their number and scale are much smaller.
Katowice is a city of music first, but there are other cultural events too. We have to tell you about the Culture Zone with the beautiful buildings such as NOSPR – Polish National Radio Symphony Orchestra, Silesian Museum, and of course the Spodek Arena. And it's only the beginning. There's so much to discover.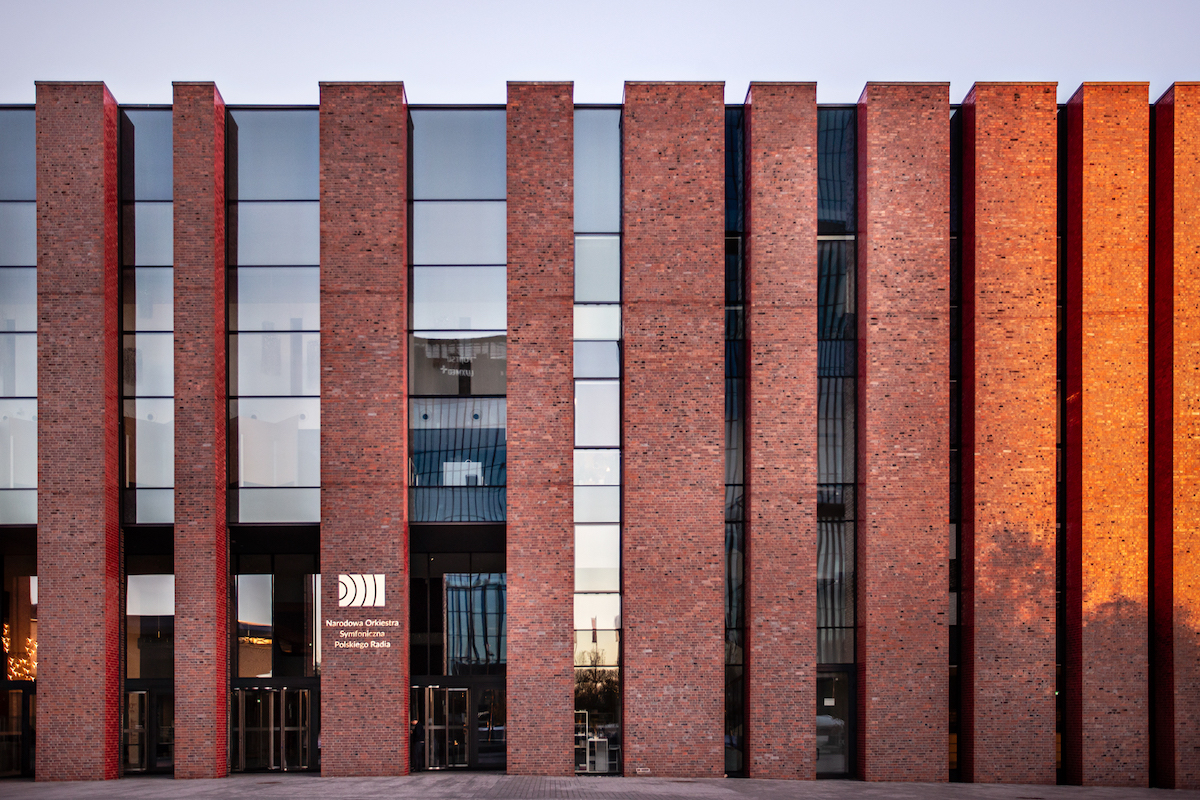 7. Katowice doesn't wait in traffic jams
Traffic jams are the most frustrating part of the day. If this is your reality, we're very sorry for you. Unfortunately, Kraków doesn't look good in the statistics. It's the second most congested city in Poland.
An average car driver spends about 96 hours per year in a traffic jam. And this gives Kraków 2nd place in Poland and 20th place in the world. 
Katowice is in 12th place in Poland and 294th in the world – we "waste" only about 39 hours per year. So, compared to Kraków, it gives us an extra 57 hours per year! No comment, the number speaks for itself.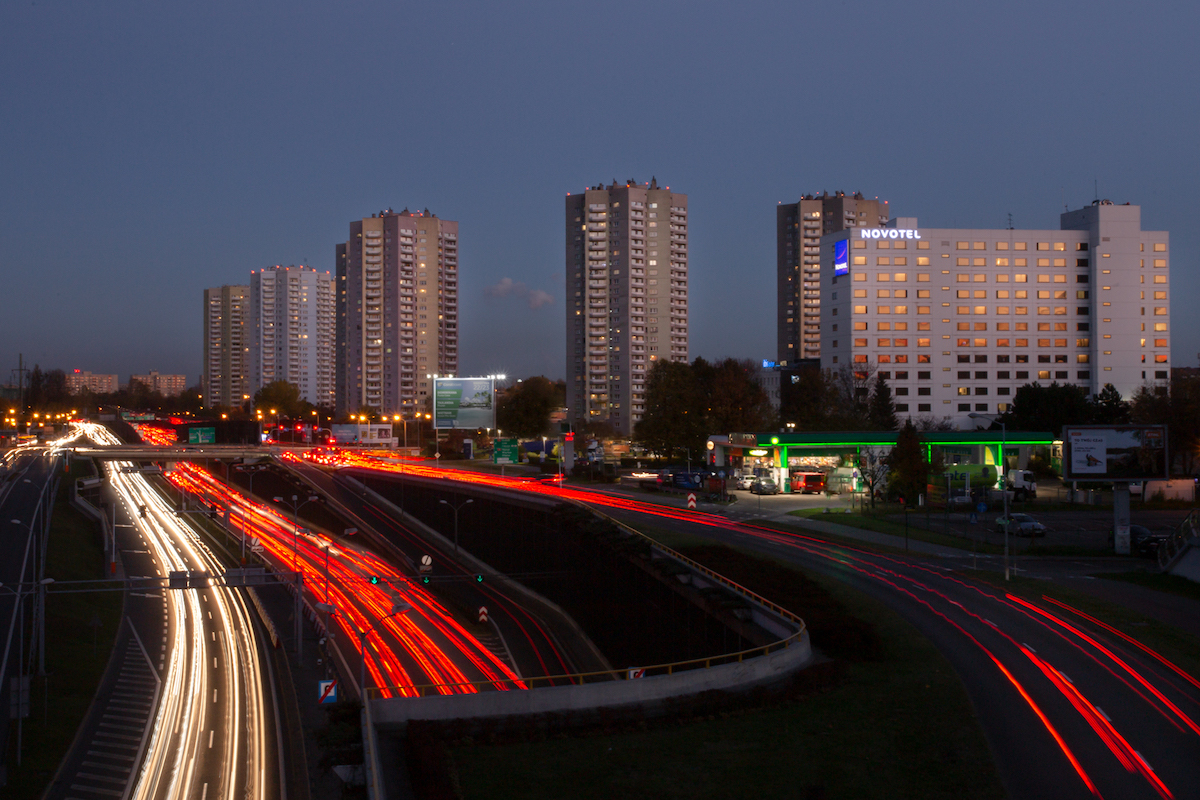 8. Katowice is a part of a bigger Metropolis
Katowice isn't a lonely city, it's the capital and the center of the great Silesian Metropolis that consists of 41 cities of the Silesian region. The main domestic and international roads and train tracks criss-cross the Metropolis.
Not only do you easily get to nearby cities by train or car, but also by public transport with one common metropolitan ticket. When living in the Metropolis you can choose from many opportunities, not only in Katowice, but also in neighboring cities.  It's one connected place.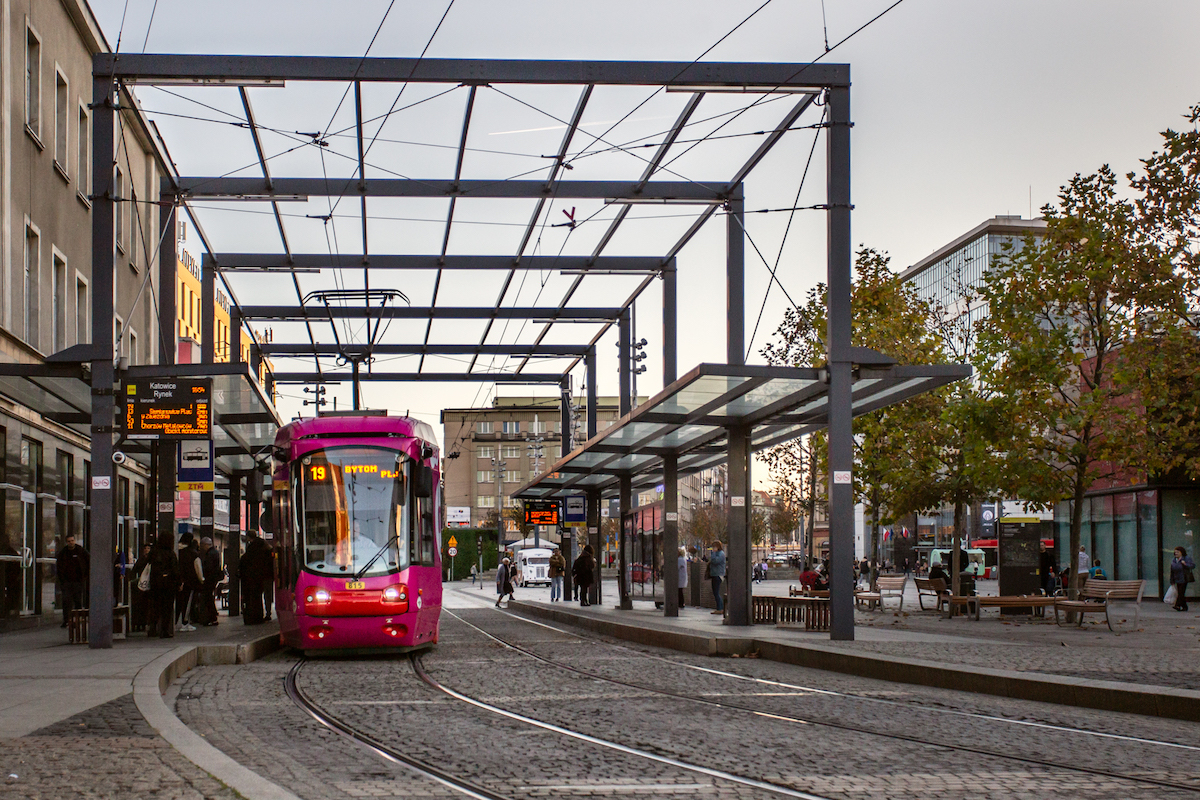 9. Katowice is the city for living
We know that the tourist attractiveness and our own preferences are of course very subjective. So we have one more report for you.
The Polish real estate platform otodom.pl asked Poles if they simply like their cities. And what makes them happy there. And you know what? Kraków and Warszawa weren't in the top 5, but Gdynia, Gdańsk, and the smaller cities of Zielona Góra, Tychy and Bielsko-Biała were. Katowice took 8th place and Kraków 10th.
What do we like our cities for? Easy access to services, closeness to nature, efficient public transport, culture and entertainment possibilities, and feeling of security. And you, how do you feel about these? What's the most important for you?
We know it's a challenge to compete with Kraków. For every reason that we mentioned here you'll find something completely different in the opposite. And the answer is always: it depends.
Whether you like big cities with lots of attractions like Krakow or you prefer something unspoiled and new that may surprise you and be less obvious like Katowice, both offer something for everyone.
And you know what's best? Katowice and Krakow are just 80 km away and you can easily go one way or the other by train, bus or car. The best option is to come to the south of Poland and visit both.