A Polish Summer. What To Know Before You Plan A Vacation In Poland?
A vacation in Poland? Why not! Our country is full of beautiful spots to discover and offers many attractions to enjoy. But… to make the most of your stay you need to prepare. We'll tell you what dates and places to avoid and how to plan a Polish vacation you'll never forget.
Get ready for Polish weather
Polish summers can be really hot! There are weeks when the sky is clear and the temperatures are around 30 degrees. Then you can really feel like you're in Southern Europe here. Unfortunately, Polish weather is a roulette and chances are it'll rain for several days in a row (that's the most pessimistic view) or a lovely summer day will be suddenly spoiled by a violent storm.
If you plan your vacation in advance (which we obviously recommend), there's no way to predict the weather. When thinking about different activities, include some that you can enjoy even on a rainy or colder day. Consider some indoor attractions and make sure to find a nice accommodation if you need to spend a day inside reading a book or playing board games. Remember to pack a waterproof jacket and umbrella.
Well, we have to admit this side of summer can also be pretty. The Baltic sea on a cloudy day looks just stunning! And nothing smells like a Polish forest after a heavy rain, really.
Watch out for the high season
The Polish school year usually finishes the last week of June and starts back at the beginning of September. That gives over 2 months of vacation and… tons of people in the most touristic spots. July and August are definitely the months when families go on vacation. The internet is full of shocking photos of Polish beaches just packed with people. Just see what extreme cases look like.
But your vacation doesn't have to be like this. If you don't feel like fighting for every meter of free space and waiting hours to get a bottle of water, choose different dates: either the first half of June or the beginning of September.
Both times of the year can be really warm and sunny, but way less crowded and much cheaper.
Skip the long weekends
There are days (and especially weekends) when there are even more people. These are all the public holidays and long weekends when you can have a longer break without taking a day off at work. And the worst of all of them is the 15th of August (The Assumption of Mary Holiday).
Another is the June holiday of Corpus Christi always falling on a Thursday. It still falls during the school year, but with Friday off it makes for a 4-day weekend. And that, along with the nice weather, is enough for many people to plan a city break and… meet with the rest of the world in one of the popular spots.
Poland is much more than just the Baltic sea and the Tatra mountains
Thinking about vacations we, Poles, in the first place face a choice: the sea or the mountains. And added to the mix is the option of the Masuria region and its stunning lakes. We admit that all these destinations are beautiful and worth a visit, but… maybe not necessarily in July and August and maybe not in the most popular places like Międzyzdroje or Zakopane.
Other regions of Poland are also worth discovering. Which ones? Instead of the Tricity area (Gdańsk, Gdynia, Sopot), choose the green Kaszuby region – it's not far away, so you can easily go to the seaside on a sunny, beautiful day. Instead of the popular Masurian lakes with Mrągowo and Giżycko cities, choose the lazy, homey Warmia region. And instead of Zakopane with Morskie Oko Lake and a trip to Kraków, go to the Bieszczady Mountains (and not necessarily to Solina).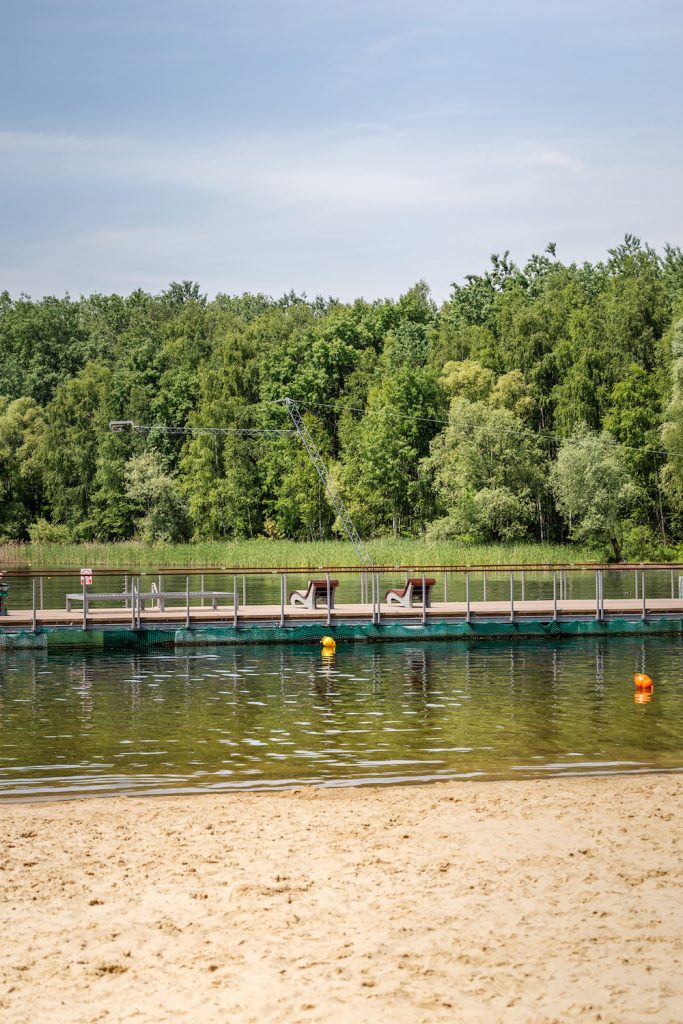 Find accommodation off the beaten path (also literally)
The most popular websites to search for hotels and short-term accommodation in Poland are… Booking.com and Airbnb.com. What a surprise! Of course if you have no experience, they are both great to get a general idea about the place you plan to visit. They also have quite a wide range of different offers. But what if we told you there are plenty of nice, secluded places in the middle of nowhere or in the idyllic countryside?
Agro-tourism (overnight farm stays) is becoming more and more popular in Poland, so the accommodation base is also getting more varied. If you find this type of travel appealing, take a look at the Polish website slowhop.pl. Here you'll find true gems far from the hustle and bustle of the mass of tourists. We highly recommend it! This is where you can taste and smell the true Polish summer.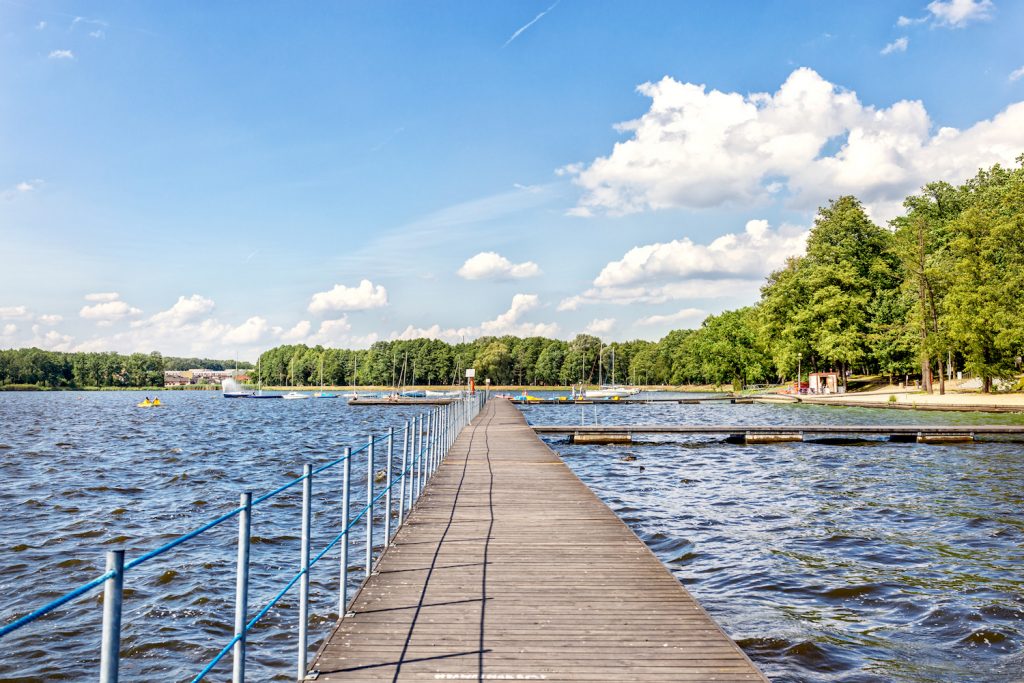 Opt for a different type of tourism
We hope you like the idea of getting off the beaten track? Or maybe you'll go one step further and decide to leave your car for a while and discover places in a different way?
In our vast green countryside we especially recommend cycling. You can choose a more advanced option, i.e. long cycling routes that you'll have to split over more days (e.g. Green Velo), or base yourself in one place and discover a different part of the region every day, e.g. in Jura Krakowsko-Częstochowska. The most popular Polish routes can be found here.
And how about a wine tour around Poland? Yes, you're hearing right. Enotourism is becoming more and more popular in our country and the most "winey" regions are in the west (Lower Silesia and Greater Poland) and the southeast: the Świętokrzyskie, Małopolskie, Podkarpackie provinces. Vineyards can also be found in the vicinity of Krakow, so if you don't want to let go of visiting this city, you can combine it with something less typical.
And if you're enticed by both biking and wine, you can combine these two activities. Such tours are organized for example by VeloWino enthusiasts. Details here.
Silesia is great too!
Why not… spend your vacations in Silesia? Silesia isn't only the Beskidy mountains with the popular cities of Szczyrk, Wisła, and Brenna. We have parks, natural reserves, lakes, rivers… There's something for fans of outdoor recreation activities such as sailing or canoeing and fans of idyllic and rural places, as well as for fans of cities, architecture, and even technology.
Many attractions and details about them are waiting for you on our Wellcome Home blog. And if you decide to explore our region, be sure to let us know so we can guide you even better!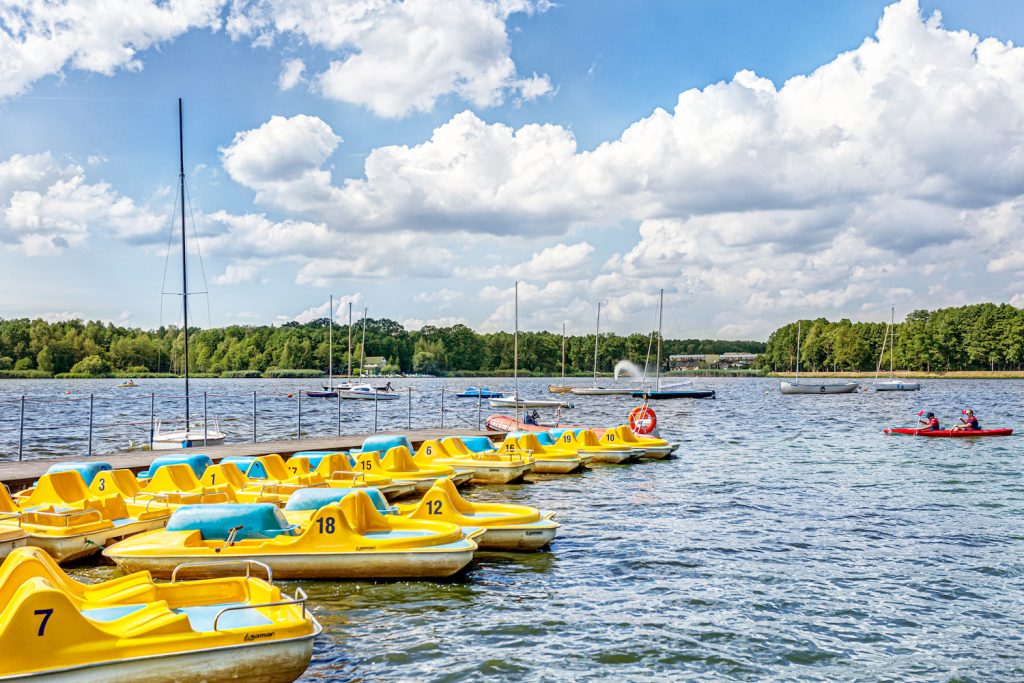 We hope we convinced you to visit Poland and to give it a chance! We know it's going to be a great adventure! Enjoy your vacation in Poland and see you soon.