Do you have problems finding a perfect Christmas or Birthday gift for your loved ones? We've come to the rescue and present the most interesting local brands and shops to make your gifts unique and surprising to all this year.
The avalanche of gift offers from shopping malls makes it difficult to fish out something of value. It is worthwhile, however, to look to local brands. Why? Because their handmade products come from passion, tradition, and hard work. Choosing them, you bet on quality, support local businesses, and ensure that your gift is original and unexpected. And Silesia is a true cradle of creativity!
Nice Clothing
Socks, hats, gloves, t-shirts – clothes and accessories are among the most popular gifts, especially for Christmas. How about, for a change, you present someone with zoki this year? Take it easy, they are still socks, but by the original "Gryfnie" brand.
The popularization of the Silesian dialect by the Gryfnie brand started with an online presence, but its most amusing words and slogans quickly found their way from the virtual world to t-shirts, hoodies, and gadgets. The young generation proudly wear their mycka [hat] and carry around their taszka na maszkety [tote bag]. Gryfnie has become recognizable all over Silesia and a gift featuring their logo is a must-have for anyone visiting Katowice.
If you're looking for something funny and truly Silesian, start your Christmas gift hunt with Gryfnie. You can also get posters, board games, ceramic pieces, cards – all harkening back to our dialect and tradition, but in fresh and modern version.
Where can you get it?
at retail stores in Katowice, Rybnik, Gliwice, and Chorzów (addresses available at gryfnie.com)
in their on-line shop
Black Diamonds
Marilyn Monroe sang that diamonds are a girl's best friend. In Silesia, however, we have our own precious material – coal.
If you haven't seen how elegant it can be, checkout such brands as "I Coal You" and "bro.KAT". These Katowice ateliers create unique coal jewelry: rings, earrings, and necklaces in settings of precious metal, unique pendants, whose sophisticated form follows the natural shape of the coal nugget, and bracelets made of colorful strings.
This diverse range of products offers something for every lady. Also, a gentleman's wardrobe will benefit from elegant accessories like cufflinks or a tiepin. If the person you have in mind appreciates unique handmade objects, make sure to check out the offers from the coal ateliers.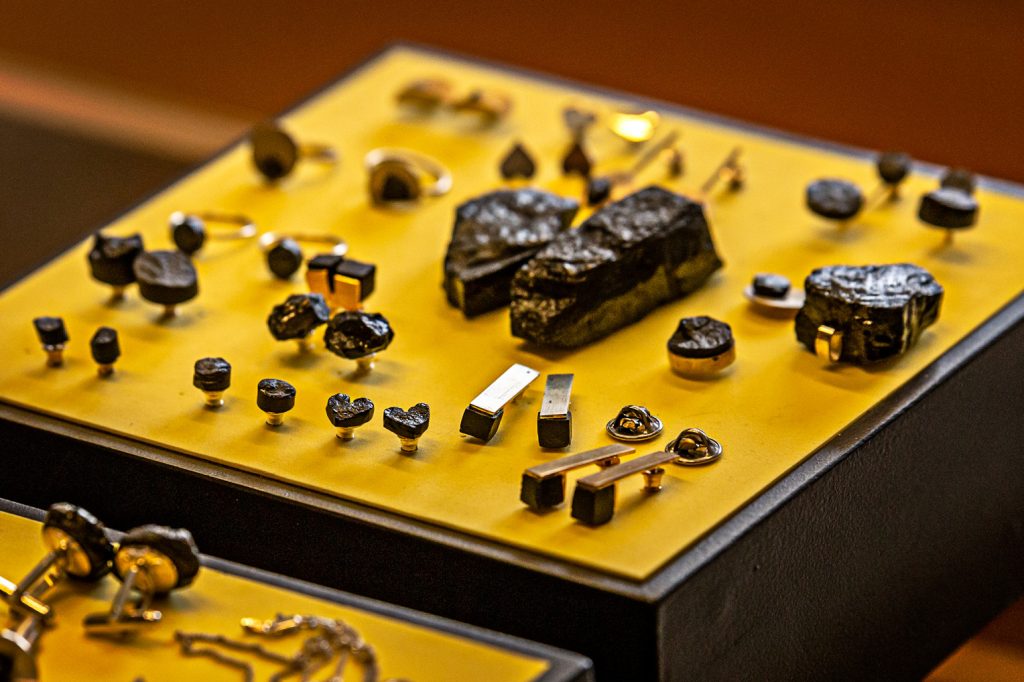 Where can you get it?
in on-line shops: I coal you and bro.Kat
at retail stores: I Coal You can be found in the above-mentioned Gryfnie store and in the Biksa store (1 Plac Miarki in Katowice).
Tailor-made Elegance
Is it cliché to give your brother-in-law a tie? Not if it's from the "Poszetka" atelier, where every item is a little tailored work of art. This atelier in the Koszutka district of Katowice has gained recognition for its hand-sewn men's accessories, with ties and pocket squares in the fore.
With the passing of every season, the Poszetka atelier line is expended with other elements of men's clothing, including shirts and suits. It is all made from the best fabrics, with the utmost care for every little detail.
Visiting their beautiful studio and leafing through the collection of colorful silk handkerchiefs to find a perfect gift is a pleasure in itself.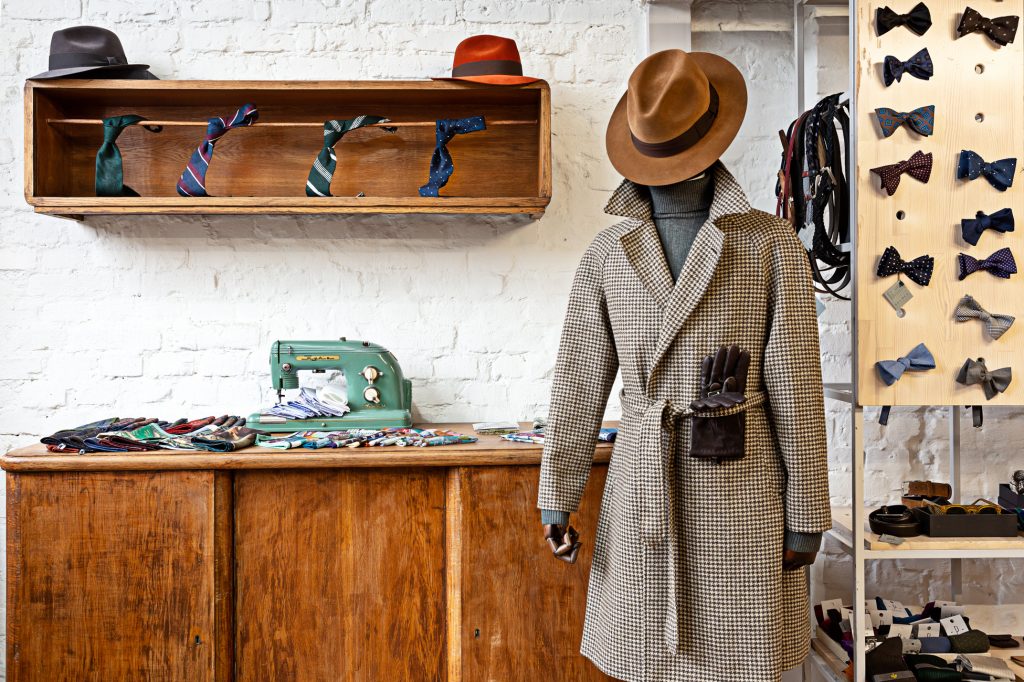 Where can you get it?
on-line at poszetka.com
at their studio at 23 Morcinka Street in Katowice
Natural Cosmetics
You like the idea of coal, but the person you have in mind doesn't wear jewelry? Surprise them with some coal cosmetics. The Katowice Sadza Soap manufacture makes soaps, shower gels, face scrubs, and shampoos, which contain coal and other 100% natural ingredients. Their cosmetics are good even for children and people with allergies, and the packaging is a showcase of design.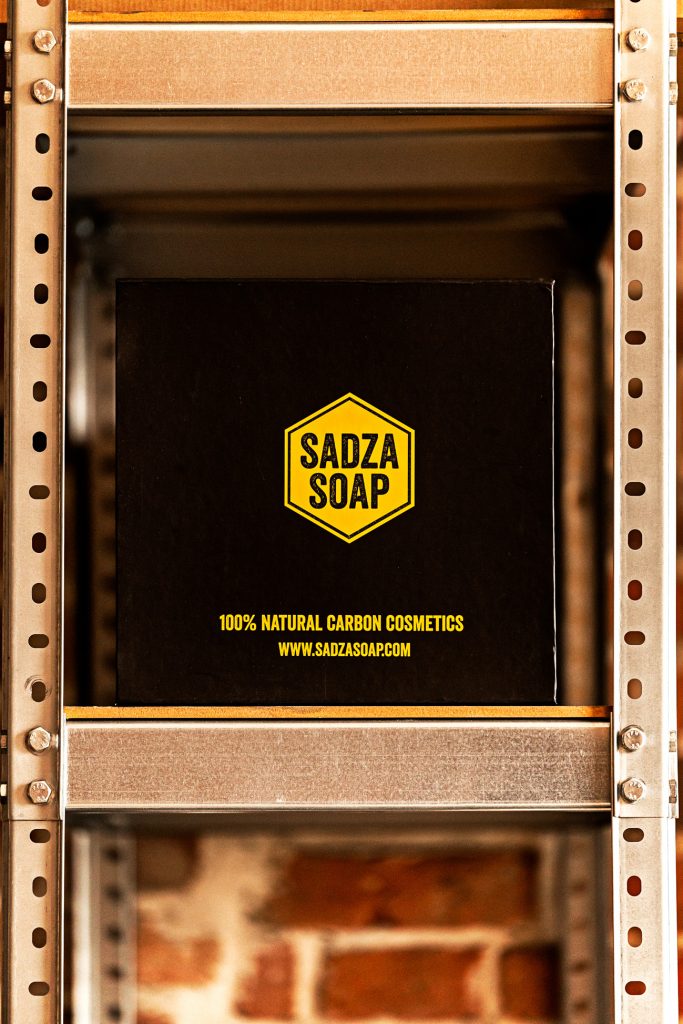 Choosing a gift, you can stick to a basic product, which is a bar of soap shaped like a traditional coal nugget, a beautifully cut diamond or a grenade. You can also choose a gift set available in various product and price configurations. Sadza Soap is a perfect alternative to popular cosmetic brands and yet more proof of how universal our good old coal can be.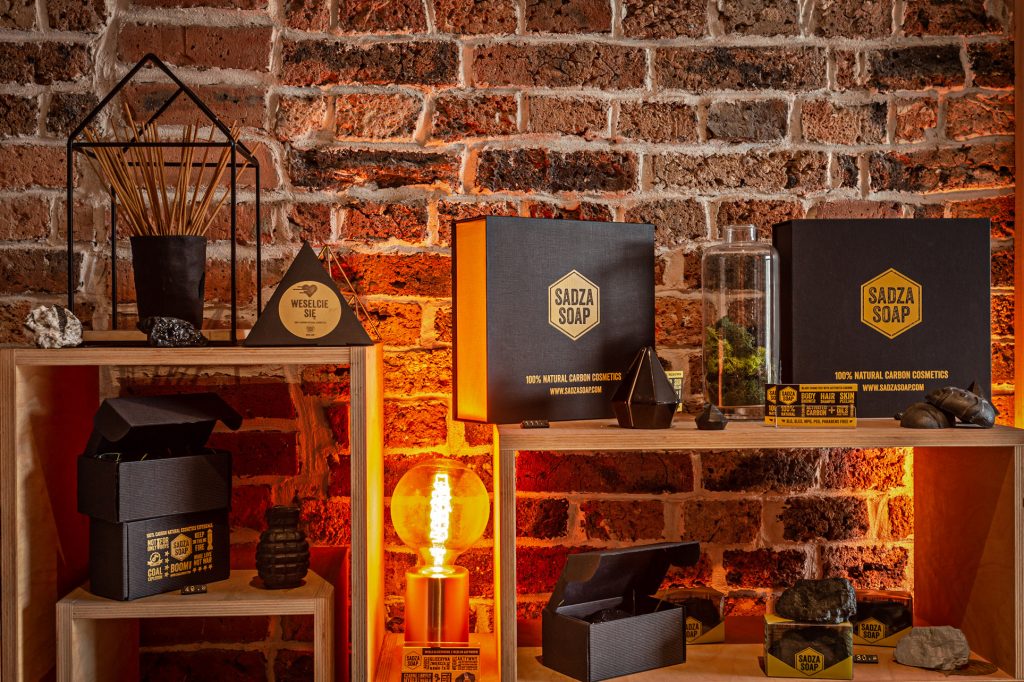 Where can you get it?
of course at the Gryfnie store
a complete list of retail locations is available here
Traditional Ceramics
Another gift-institution: the mug. In its Christmas edition, decorated with merry slogans and images, it's one of the most popular presents.
We're all for mugs, but… rather than another generic brand, why not try something traditional? Silesia's Porcelana Bogucice [Bogucice Porcelain], dating back to the early 20th century, would be the perfect choice.

Looking for a ceramic gift, make your way to Fabryka Porcelany – there are several stores selling the Porcelana Bogucice brand. Elegant cups, teapots, and tableware – it is all worthy of your attention.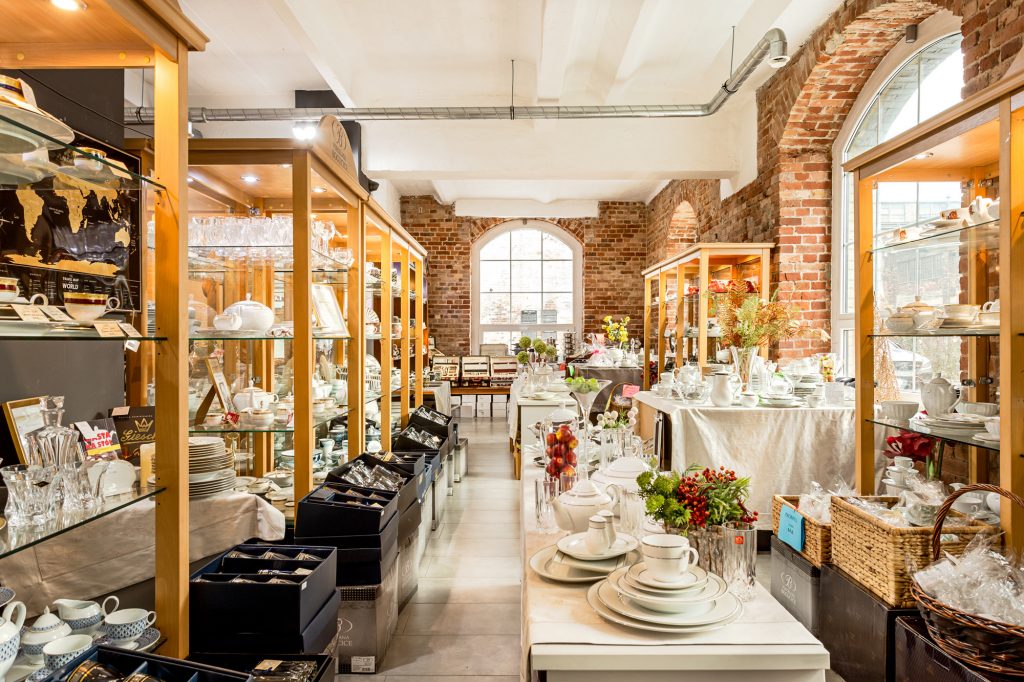 We suggest focussing on Kolekcja Śląska [the Silesian Collection], which are ceramic pieces featuring characters from our regional culture and folklore. A "Bebok" mug or a "Skarbnik" sugar bowl will be a perfect gift for a native Silesian, smiling at the memory of childhood legends, as well as for an outsider learning a small piece of our tradition.
Where can you get it?
in stores at Fabryka Porcelany (a complete list can be found here)
Silesia Sweets
A bulletproof gift? Candy! Regardless of who the person is, chocolates and other sweets will always make them happy. And Silesians like to have something sweet, so you will be spoilt for choice.
Let's start traditionally with Silesian oblaty. These thin sweet wafers used to be baked in Silesian homes and sold in the streets. Today, you can enjoy the traditional Śląskie Oblaty thanks to the Pszczyna-based manufacturer, Visa Bell, which offers various flavors – from the simple sweet classic flavor to cinnamon, vanilla, and walnut. They are an ideal gift and a Silesian souvenir all in one. Beside oblaty, the product line includes traditional comfits: aniseed kopalnioki, fruit-flavored szkloki, and mint amoloki.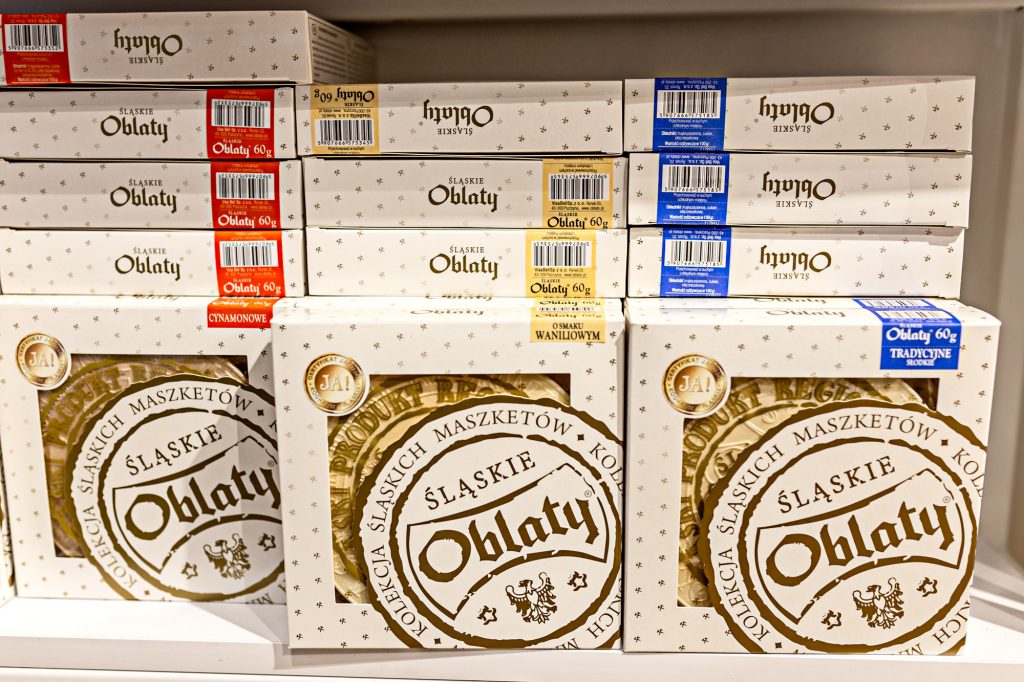 To the enthusiasts of more sophisticated sweets, we recommend chocolates from Bielsko-Biała based Karmello. Belgian chocolate, quality ingredients, and a serious craftsmanship of handmade products have made Karmello so famous, that their sweets can be bought even in Japan and Scandinavia. Beautifully packed, in various flavor combinations and versions (Christmas specials included), they will be an ideal gift for any sweet tooth. If you happen upon a Karmello shop, don't think twice.
And if you are not a fan of chocolate, we have something natural: urban honey! The bees from hives set up by the Pszczelarium foundation produce delicious honey on the roofs of Katowice buildings. A characteristic yellow label marks the jars of this sweet yet healthy and eco-friendly gift.
Where can you get it?
Oblaty and Silesian candy can be found at Gryfnie store and the Gift Store at the Katowice train station. You can also take a look in larger grocery stores around Silesia
Karmello shops can be found at Silesia City Center and at the Katowice train station
Katowice honey is available at Gryfnie.