6 Amazing Spots Around Katowice to Visit in Autumn and Winter
November is a transitional time in Poland. The golden Polish autumn is over and there is still a little time left until white winter. Do you know how to spend an exciting time outside Katowice when the weather is terrible and foggy? The answer is in fascinating museums and attractions in Silesia. Below you will find six suggestions for those rainy days. From the centre of our metropolitan area you can reach them by car in 30-45 minutes.
The City Palm House in Gliwice [Palmiarnia]
If you complain about the lack of greenery and warmth in autumn you must visit Gliwice. It's the city where you can find one of the most impressive botanical facilities in southern Poland, if not in the whole country! The huge modern greenhouse is 2000 m2 in which over 5600 plant species grow, the oldest of which are even 150 years old! Discover giant palm trees, sun-loving flowers, tropical fruits like lemons, oranges, pomegranates, and avocado, plus tropical birds, turtles, lizards, chameleons, desert squirrels, and insects. Enjoy five thematic pavilions – including an aquarium presenting fish from the Amazon, Tanganyika, and Polish rivers. The City Palm House in Gliwice really let you feel like in the tropics!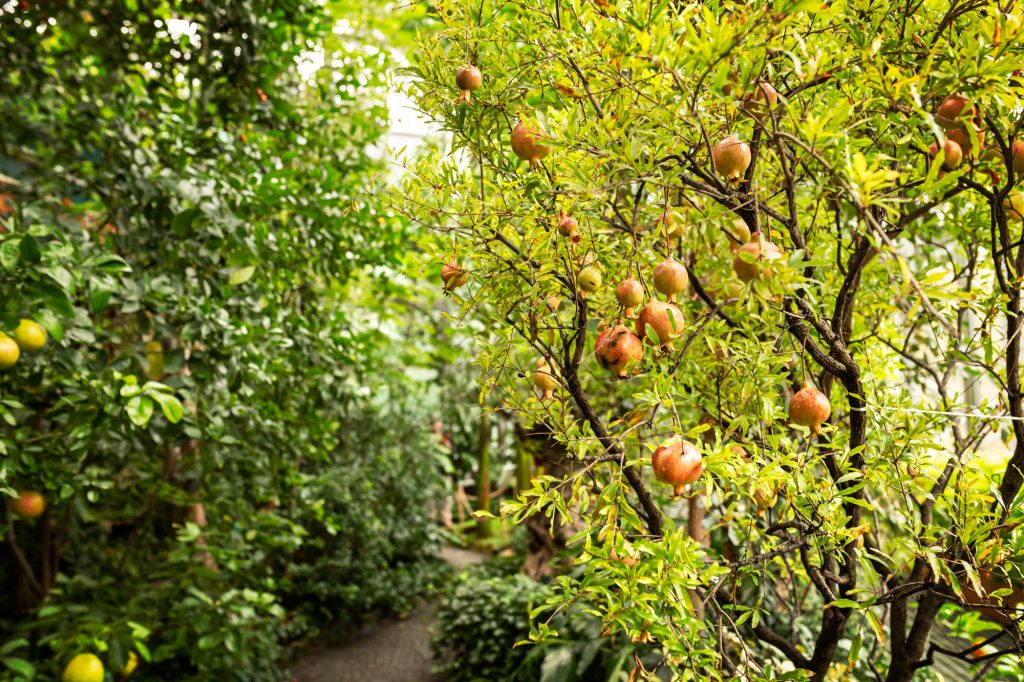 Hours: Tue – Fri : 9 am – 6 pm, Sat, Sun and holidays: 10 am – 6 pm.
Price: 18 PLN regular ticket,1 PLN reduced.
How to get there: by car approx. 25 min through DTS (DW902). Koleje Śląskie trains run on average every 20 min.
The Fire Museum – Żory
If, after the Gliwice tropics, you still experience a lack of heat, we invite you to the city of Żory. There's an unusual interactive museum dedicated to one of the five elements – fire. Why such an attraction right here? Well, during its several hundred years of existence, the city burned down dozens of times. To commemorate one of the most massive fires that took place in 1702, there's even a Fire Festival celebrated here.
The unusual museum, with its very structure, which is reminiscent of fire flames, attracts the attention of visitors. It's even more impressive inside and the exhibitions present the place of fire in human culture and history, physical and chemical experiments, and ways to fight fires. The Żory museum is far from traditional sightseeing and virtual exhibitions will interest both young and old alike.
Hours: Tue – Fri: 09 am – 4 pm, Sat – Sun: 10 am – 5 pm, Monday closed.
Price: regular ticket 18 PLN, reduced ticket 14 PLN.
How to get there: by car 40 min via DK 81. By public transport about 1.5 hours. First, get on the Koleje Śląskie train going to Łaziska Górne (leaves every hour, about 20 minutes), then bus 69 – get off at the Żory Dworcowa stop, from where you have a 5-minute walk.
The Museum of Silesian Uprisings – Świętochłowice
Over the centuries Silesia was inhabited by Poles, Germans, and Czechs. The fluid borders in the region meant that for hundreds of years the influences and interests of all three nations mixed because of the changing borders and various times parts of Silesia belonged to different countries. The most significant border changes in the 20th century took place after the end of World War I, when the Silesian Uprisings took place in Silesia, i.e. three armed insurrections of Poles residing here against the German state (1919-1921). The insurgents at that time fought for Silesia to join the newly reborn Poland (1919).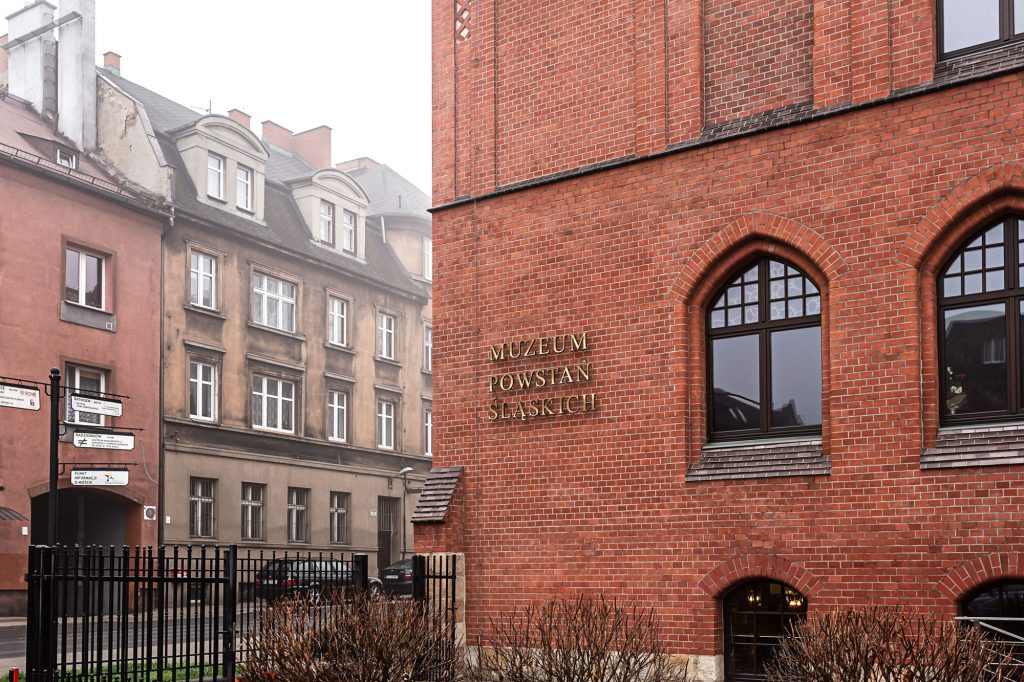 Let's move back in time to this exciting period full of stormy events in the history of the world and Europe. Visit the Museum in Świętochłowice. A vast amount of interactive materials, fictionalized documentaries, and exhibits containing authentic pieces from those years will interest not only history lovers, but also anyone who's looking for an exciting and mentally stimulating afternoon.
Price and hours: here you can find the price list and hours.
Access: by car up to 15 minutes through DW902, Silesian Railways approx. 10 min. Trains leave every 30 minutes. From the station in Świętochłowice walk to the museum for about 10 minutes.
The Guido Mine and The Queen Louise Adit – Zabrze
Silesia has long been associated with coal mining. In the past, almost every city in the region had one or even several coal mines. If you want to see what the mines look like and what elements miners have to face every day, then you must visit Zabrze. These are attractions unique in a global scale that will allow you to feel the hardships of mining work and discover the historical heritage of this region.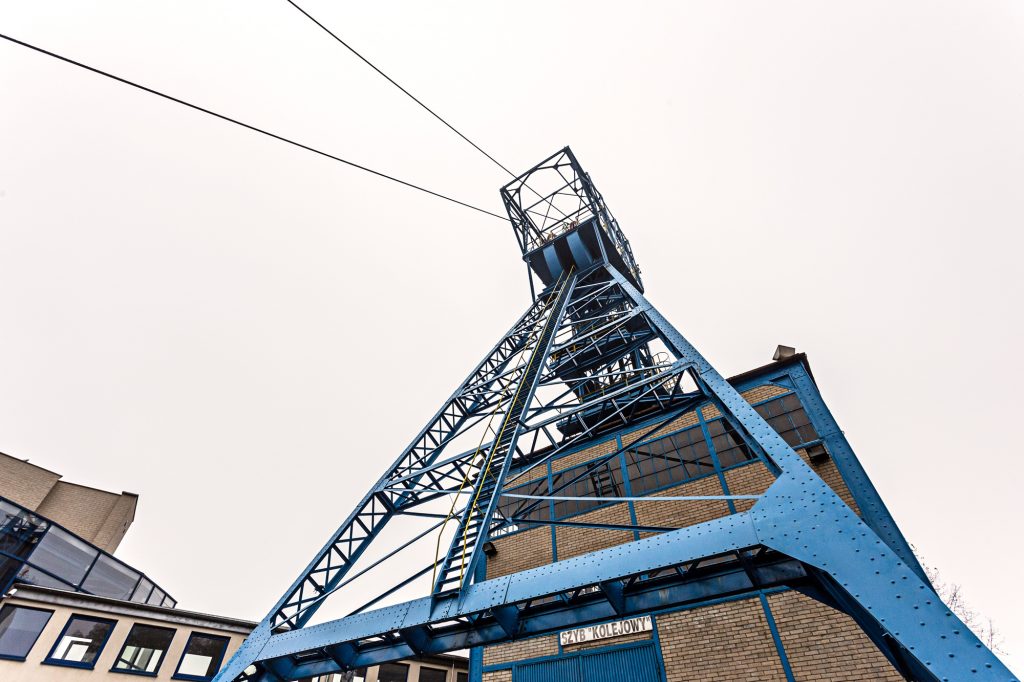 The open-air museums are located at the original nineteenth-century mines. They are situated less than 2 kilometers from each other and give many reasons to visit. The main ones? A ride down in the mine shaft elevator over 300 meters underground. Venture among the over 200-year-old historical tunnels. Ride by boat on one of the longest underground tunnels in Europe (1100 meters). Travel on a suspended mine train, and if that isn't enough – an exceptional beer can be enjoyed in the deepest pub on the continent!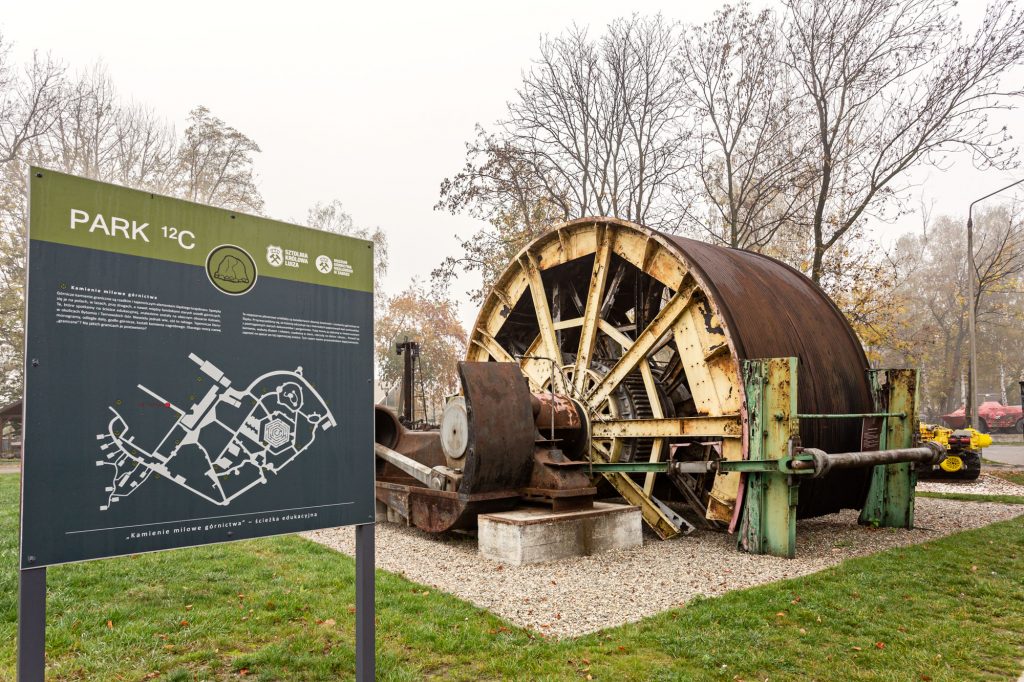 Price and hours: both locations must be booked in advance. Here you can find more info: Guido Mine, Queen Louise Adit.
How to get there: by car up to 20 min (via A4 or DW902 Diameter). Public transport approx. 40 min. First, take the Koleje Śląskie train (it leaves practically every 30 minutes). Then from the Zabrze station by tram (on foot approx. 25 min).
The Black Trout Adit and The Silver Museum – Tarnowskie Góry
Zabrze isn't the only city in Silesia where you can go underground and see what the work of miners looked like in the past. Equally interesting attractions, included on the UNESCO World Heritage List, are in Tarnowskie Góry. The 18th-century tunnels are a remnant of the "Fryderyk" mine, where silver ore was mined. In the Black Trout Adit, an underground boat ride awaits you on a 600-meter route connecting two mine shafts. In the Historic Silver Mine, a journey through the old tunnels from the 18th and 19th centuries can be enjoyed. During the 1.5 km route, we'll get to know former jobs, tools, and work methods of the miners. The route is enriched with audiovisual effects that allow you to feel the real atmosphere of those times. The museum also has an exciting multimedia exhibition about the geology and history of these attractions, and is next to the Steam Engine Museum.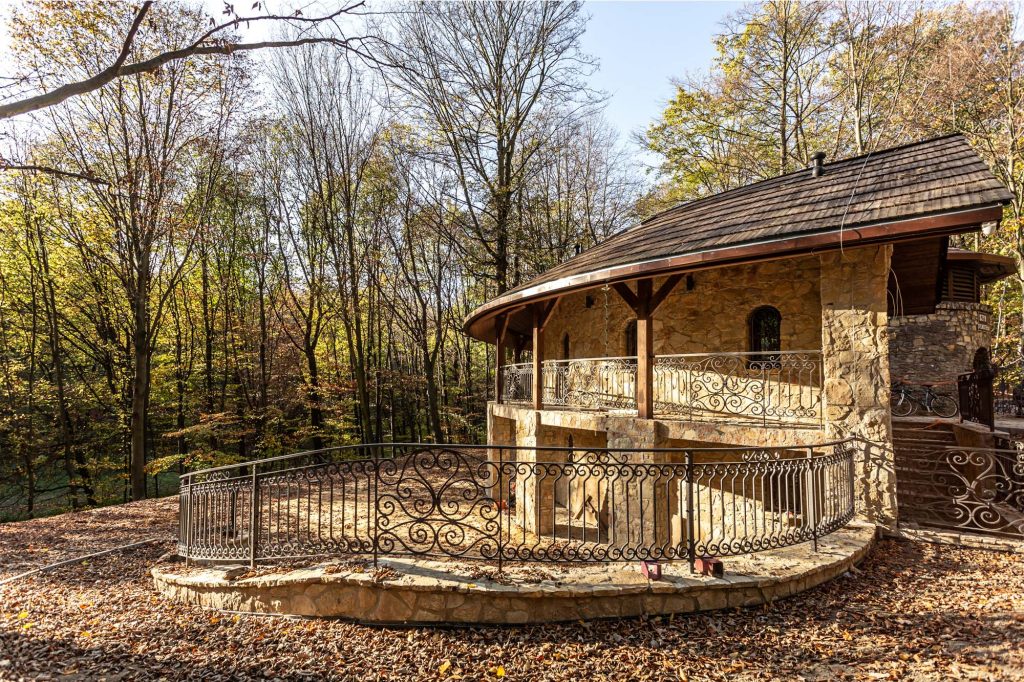 How to get there: Both facilities are 3.5 km apart, about 40 minutes on foot, 10 minutes by car Access: by car up to 40 minutes from Katowice, public transport over an hour.
The Princely Brewery – Tychy
Although we've already offered you one beer during the tour, in the end, we invite you for one more. Tychy is a place that's probably known to every adult Pole. It's here that the headquarters of the company is located, which for many years created the brand that is synonymous with Polish beer – Tyskie. Tourists can visit both the historic brewery, which has been brewing beer for four centuries, and the unique museum with a collection of beer exhibits, mugs, mug coasters, and barrels from around the world. The crowning event of the visit is the tasting of their 14-day Tyskie Gronie in an historic pub. It's worth considering using public transport. 😉
Hours: Tues – Sun: 10 am – 8 pm, Monday closed.
Price: the tour takes place under the guidance of a guide and after prior reservation. The prices can be found here.
How to get there: traveling by car takes approx. 30 min via A4 and DK 86, public transport approx. 40 min. Trains to Tychy from Katowice station run every 15 minutes.. After leaving the train at the Tychy station, we get to the Browary Tyskie by bus: 21.31, 137, 268, 273, 551 696, 131 (about 15 minutes), or walk about 30 minutes.