6 Green Spots Around Katowice – Ideas for the Spring and Summer
The spring and summer period is a perfect time to get to know the greener side of Silesia and take a walk or go for a bike ride around one of the unique areas that our region abounds with. Today we would like to show you 6 interesting places around Katowice, which will enchant everyone with their unique natural beauty. Welcome to Pszczyna, Bytom, and Mikołów. You can reach all these places from Katowice in 30-60 minutes by public transport or by car. Well, unless you hop on your bike from the city center…
Cycling Route Katowice – Pszczyna: It's Good to go Cycling in the Woods
Although reaching a destination is vital, sometimes the road that leads to it is an attraction in itself. This will be the case if you hop on your two wheels and head south. Katowice is a city designed for cyclists, and the bike route to Pszczyna is a real classic. Importantly, the ride can start in the very center of Katowice, as the route starts in the Park Powstańców. This is where you'll find the red markings of the trail that leads you directly to the village, called by some, the Pearl of Upper Silesia.
The route is about 50 kilometers long, but you don't have to cycle without stopping. Moreover, it would be difficult considering the number of attractive stopovers that encourage you to take a break on your way. This bike path, for instance, goes through the recreational area of Trzy Stawy ("Three Ponds"), the reserve of "Kłodnica Springs" close to Lake Paprocany near Tychy and crosses the charming Kobiórskie forest. But, the biggest attractions are probably at the end of this fascinating route, which will be described further below.
Length: Approx. 50 km (one way).
Admission: free.
Return: If the return from Pszczyna on your bike seems too exhausting, you can avail of the services of Koleje Śląskie [Silesian Railways]. Pszczyna is well connected to Katowice and bicycles are allowed to be carried on KŚ trains. The journey is just over 30 minutes.
Palace Park in Pszczyna: A Walk with History in the Background
Featured at the beginning, the Red Bicycle Trail from Katowice will also lead you to the walls of the historic palace in Pszczyna (but you can also reach this place driving or using public transport). Surrounded by greenery, this stately building has a long and beautiful history. Erected in the 11th or 12th century and repeatedly rebuilt, today it is regarded as a Neo-baroque gem. Now, this historic interior has been turned into a museum.
Nonetheless, we'll be more interested in its enchanting surroundings. Within this 156 hectare area, there is a beautiful park, arranged in the 2nd half of the 19th century in British style. It means that its appearance refers to the landscapes present in nature. For many years this complex has been enticing walkers with alleys interlacing picturesque lakes and cozy bridges thrown over lazily flowing rivers.
Located on the Islet in the Palace Park (Park Pałacowy) the Daisy Tea Room has been attracting crowds of tourists recently. There you'll find a rich selection of teas, lemonades, coffees, and delicious cakes and desserts. Strongly recommended after an intense walk or bike ride!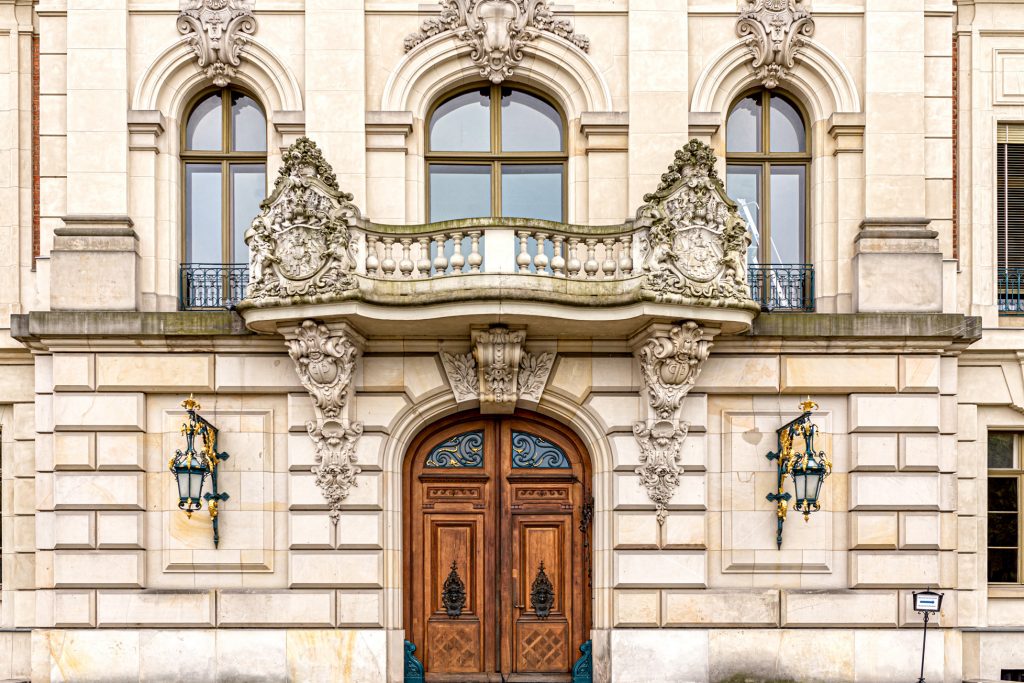 Palace Park in Pszczyna: free admission
Tour of the Palace: around 30 PLN, depending on the exhibition. Tuesday fee
Arriving by car: approx. 40 min; Silesian Railways approx. 35 min, price 11 PLN
Website: http://www.zamek-pszczyna.pl/
Zagroda Żubrów (Bison Farm) in Pszczyna: King of the Forest in the City Center
Pszczyna is a place recommended for a little longer stay. In addition to the interesting market square, it prides itself on the most powerful European mammal, the bison. Not so long ago these dignified animals were on the verge of extinction. Today you can meet them in a specially dedicated part of the park called the "Bison Farm".
Nature lovers can preview the habits of these giant mammals using a convenient observation platform. You can also brush up on your knowledge of nature. There is a movie portraying this interesting animal, which can be watched in a small cinema room next door.
Although the bison is the real king of the park, it's also accompanied by other animals, such as mouflons, deer, does, fallow deer, and several species of birds. It's virtually a ZOO!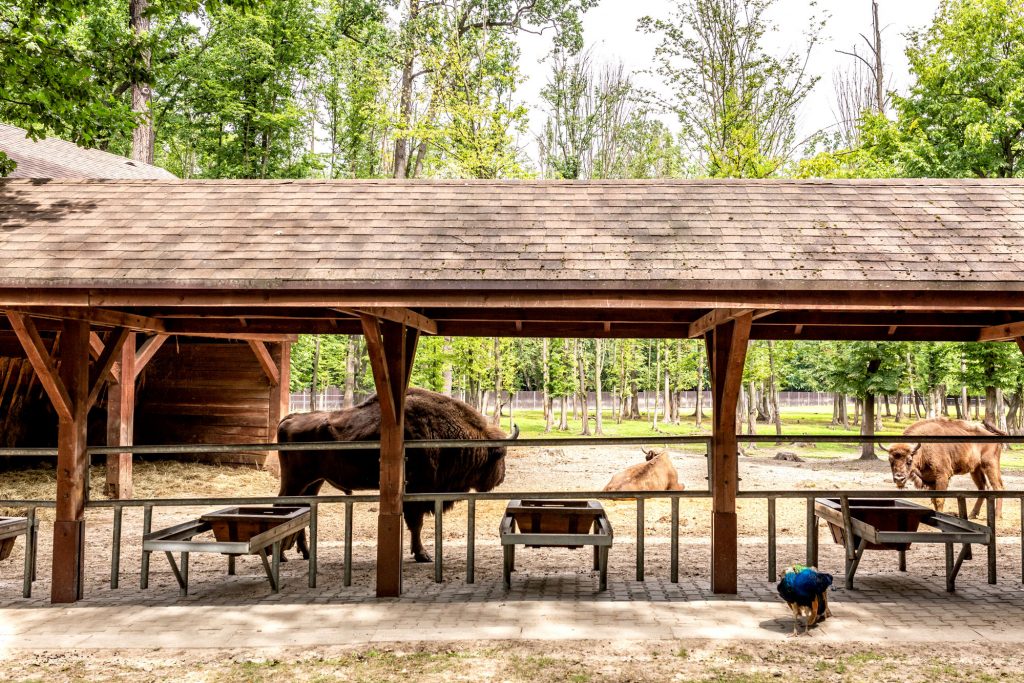 Admission: 24 PLN – regular ticket / 19 PLN – discount ticket
Arriving by car: approx. 40 min., Silesian Railways approx. 35 min, price 14 PLN.
Website: http://www.zubry.pszczyna.pl/
Silesian Botanical Garden: Captivating Plants and an Extensive Panorama
Fiołkowa Góra (Violet Mountain) is an inconspicuous hill located within the borders of Mikołów. Certainly, nobody would have heard of it if it hadn't been for the so-called 'natural inventory' in 1996. It was demonstrated that the slopes of that relatively low hill and adjacent region with the two streams Promny and Jasienica were abundant with precious plant species. It was decided that good use should be made of those fallow lands taking into account their natural potential. Today Fiołkowa Góra is a bustling place. There's the unique Silesian Botanical Garden, which is frequently visited by many, not only by Mikołów residents.
In numerous flower beds and squares grow various plants, eye-catching, and delighting us with their scents. Visitors can admire the exhibitions of nature photos whilst strolling around the area. A dense network of alleys, numerous benches, pleasant cafés, magnificent panoramas, and the observation tower (reaching as far as the Beskid mountains) – these attractions will definitely convince you to head for Mikołów on a nice and warm weekend.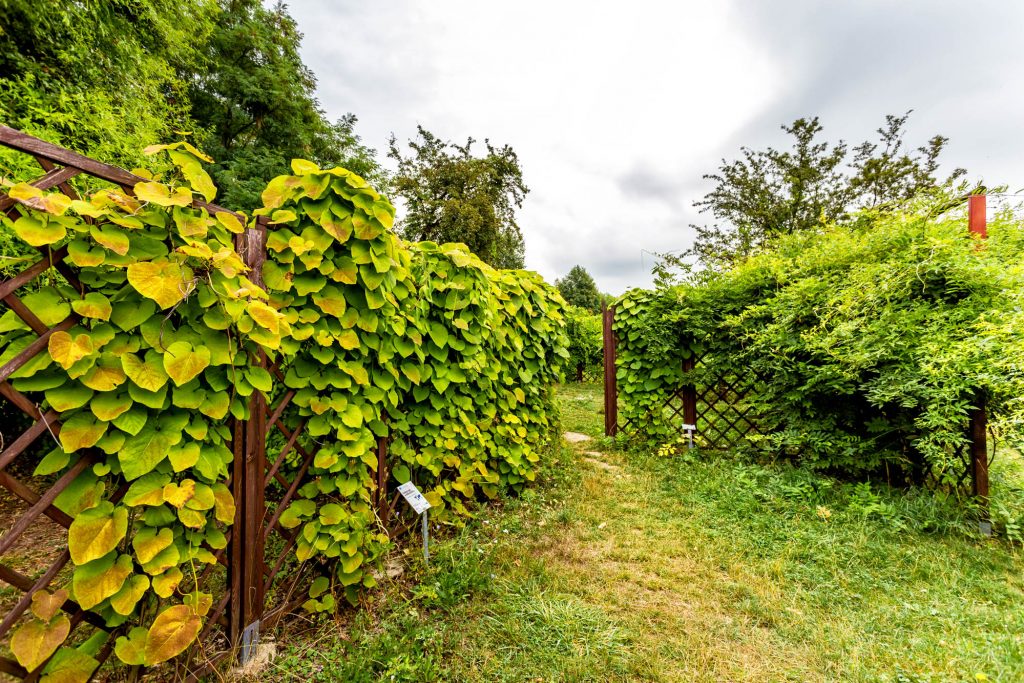 Admission: Free.
Directions: Car approx. 35 min, Silesian Railways to Mikołów (approx. 20 min, price 7 zł) and then by public transport – line K bus (about 10 minutes).
Website: http://www.obmikolow.robia.pl/
Segiet Reserve: UNESCO – A Primeval Forest
Bytom is one of the oldest towns in Silesia, known for its long-standing mining traditions dating back to the Middle Ages. However, the city's famous not only for its rich history but, also for the unique Silesian nature, whose extraordinary character was internationally recognized when this reserve was added to the UNESCO World Heritage Reserve list.
If you want to see the original beech forest once growing in the region of Silesia, you must go to Segiet for a walk or a bike ride. Located in the area of abandoned mines, the reserve is located on the slopes of Srebrna Gora (347 m above sea level). Every nature lover will be enthralled with it. In the vicinity of the city, you'll find enormous majestic beech trees 130-150 years old and rich fauna abundant with amphibians, reptiles, and birds. There's a trail named "Las Segiecki" in the reserve, which facilitates moving around this extraordinary place.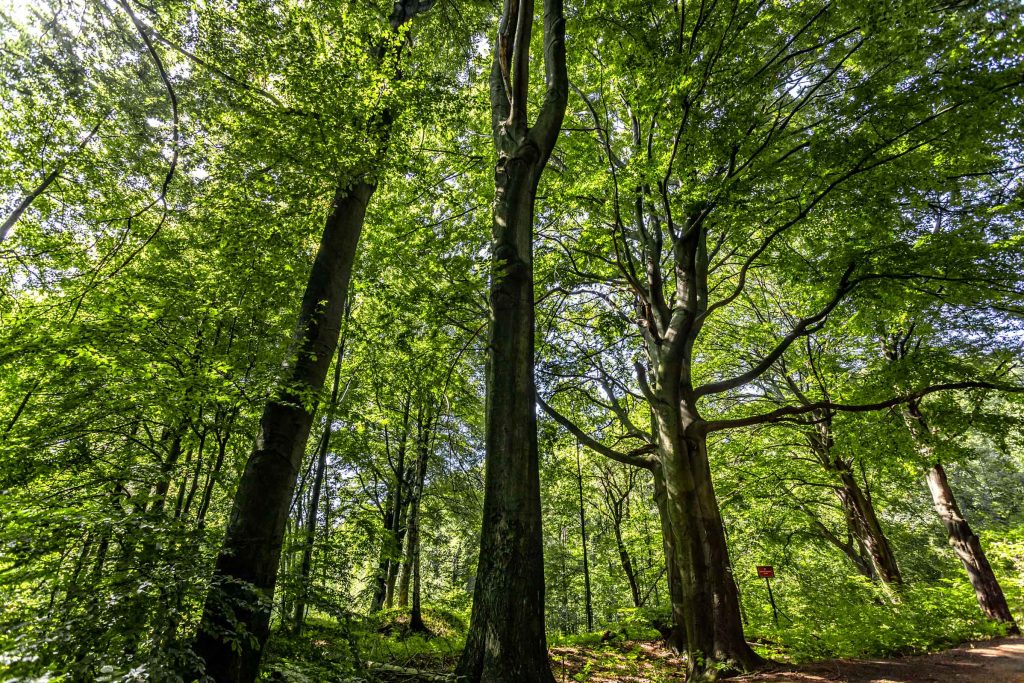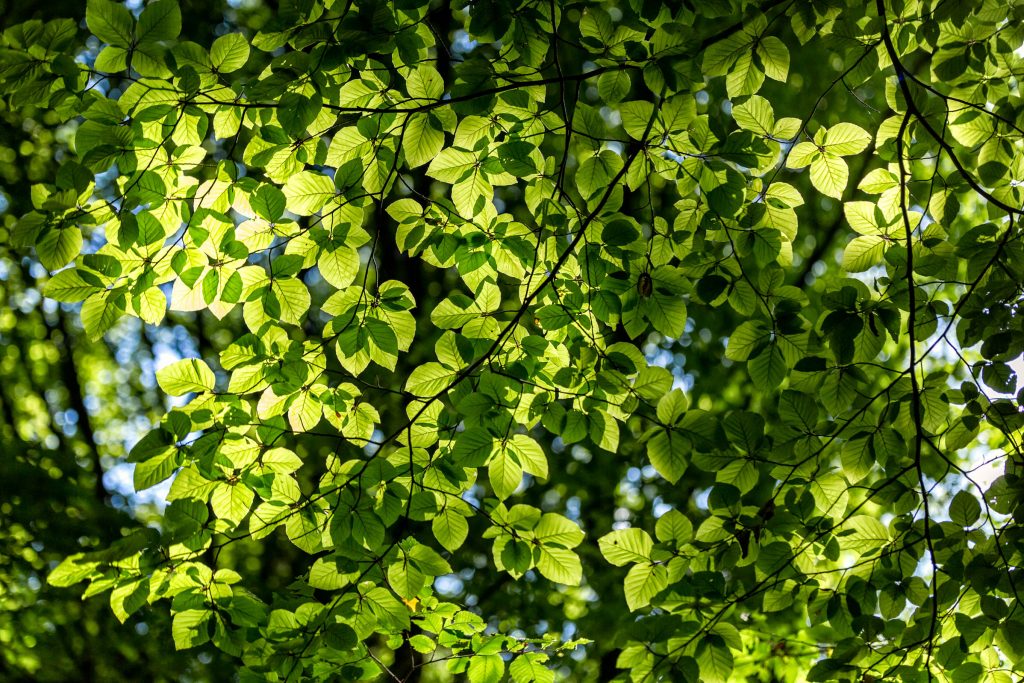 Admission: Free.
Travel: By car: the easiest way is to reach road 11  from Bytom or Tarnowskie Góry. Enter Blachówka street, at the end of which there is a small car park. It is about 40 min from Katowice.  Silesian Railways: head for Tarnowskie Góry (approx. 50 min), then take  289 bus. The best option is to take your bike on the train to Bytom Północ station (approx. 10 PLN, travel time 35 min), and then from there, it takes 25 min by bike.
Update 2023: All trains to Tarnowskie Góry and Bytom are temporarily suspended.
The Dolomites (Dolomity), Sports Valley (Sportowa Dolina) and Blachówka
The commercial mining in the area of Bytom and Tarnowskie Góry can be specifically seen in the area of Blachówka quarry, adjacent to the nature reserve Segiet. When after many centuries of mining, commercial mining ended in 1990 and the land was eventually returned to nature. A several dozen – meter long slope of Triassic deposits and the interior of the valley (known to locals as 'Great Canyon' ), with trees and shrubs growing again, create an extraordinary atmosphere and make this place an attractive recreational area.
Today Blachówka is one of the most favorite places for walking and cycling, not only for Bytom residents but also for the inhabitants of all of Silesia. The mountain atmosphere in the heart of the Silesian metropolitan area is emphasized by the year-round sports facility built near the quarry-the Dolomites Sports Valley, where in winter you can go skiing and snowboarding. There is also a restaurant there with an interesting view of the valley, open all year round.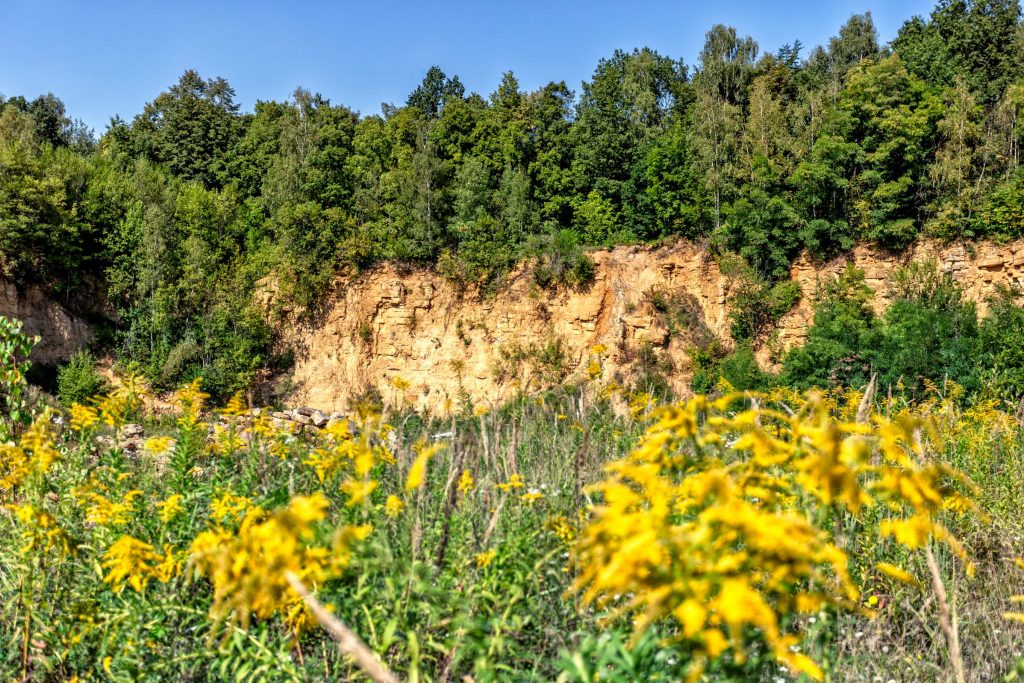 Admission: Free.
Directions: Blachówka and the Sports Valley area are located 1.5 kilometers from the Segiet reserve and are best to be explored during one trip.