Earth Tone Interiors – A Trend We Love
Beiges, browns, golden shades of sand. Earth tones sneak into interiors, oust the Scandinavian greys, and appear in all the current designs. Why do we like earthy shades, how do you fit them in an interior, and why are they here to stay?
Have you noticed that earthy colors are increasingly common in interiors? They sit comfy on sofas, paint the walls, apply themselves to accessories and lamps in the corners. We lost our heads for these warm beiges and golden browns some time ago as we gladly used them to finish our latest flats. It's time you took a closer look at this trend and invited it to your home as well.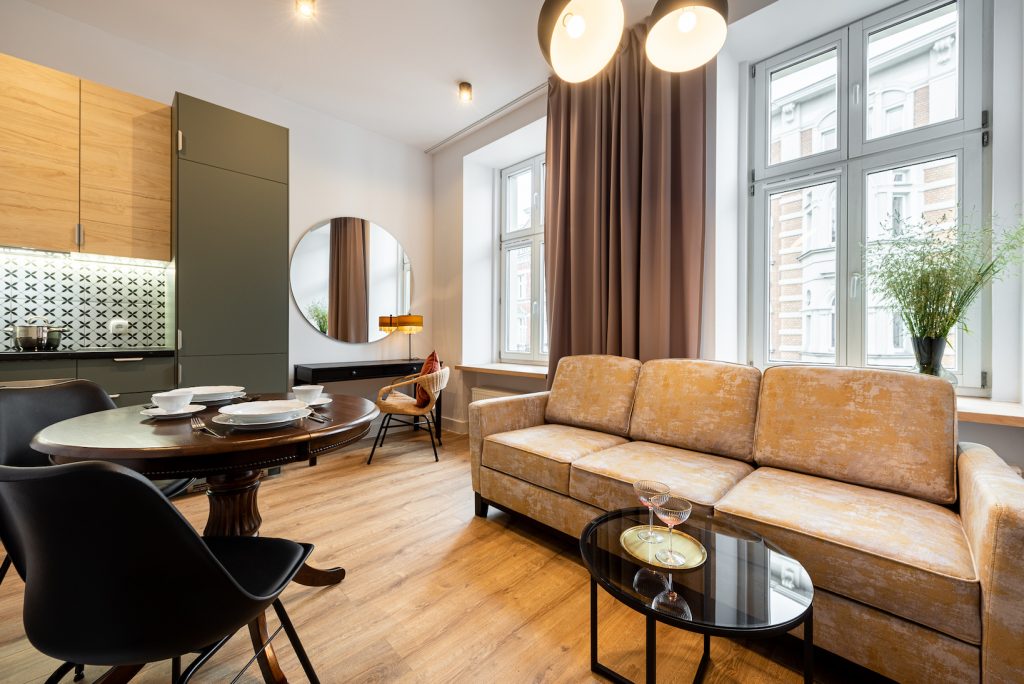 Earth Tones, What Color?
The term "earth tones" seems quite obvious, but hardly anyone knows how broad it actually is. It includes browns and beiges in reference to soil, gentle warm greys, and even muted pinks found in natural stones. There can be the golden shade of sand or a dark chocolate brown.
The earthy palette makes room for green, especially one muted with a warm khaki or olive shade. Popular colors based on nature include ochres in tones from yellow, through orange, red, to dark browns. Another earthy color is grey tinted with warm beige, called taupe.
The tonal range of these colors is as wide as the earth itself. Rocks and natural stones can be very light, almost white, and at other times they are orange, close to red! The idea is to be as close as possible to the imperfectly beautiful nature and boldly play with the earthy palette.
Hello, Earth!
Why do we like this trend so much? It refers directly to nature, gives a sense of warmth and coziness, and it soundlessly invites us in. Corresponding with minimalism and white well, it also agreeably goes with black, and industrial style.
An earth-tone interior is best achieved with natural materials – genuine stone on the floor or countertops and brick walls. Another timeless solution is terracotta – the red-clay floor tile is a classic, associated with houses in southern Europe we enjoy so much while on holiday.
You don't need to have a thorough redecoration to apply this trend to your interior. Endless possibilities match any budget, time, and skill.
Bold Change
Even the smallest redecoration is best achieved by changing the colors on your walls. Beiges or gentle pinks will make a great background for natural fabrics and allow the wooden furniture to pop. Greys will work as well – preferably the slightly beige hues (taupe, remember?).
For the brave, we recommend the effect of irregular plaster on the wall, as a reminder of the Mediterranean mentioned earlier. Natural brick is an earthy color too, baked clay to be precise. The previously mentioned terracotta will look warm and stylish on the floor, but rather than replace the tiles, why not simply repaint them into a warmer shade?
Also replacing the kitchen cabinet or wardrobe fronts will come as a great visual change.
Instant Change
If you don't feel like painting and dealing with the mess and clean up, a color change to fabrics will have an instant effect. Let yourself fall for a beige or brown sofa covering, warm orange or muted red carpet, or golden sand or natural linen curtains to filter the sunlight.
Instead of changing the color on the wall, hang a warm-toned picture over your sofa or bed. It's not about the image, let the colors set the tone! Replace a cool metal object with wooden furniture, wicker, or rattan. Maybe even take a gamble on a super-trendy rattan armchair? One new item, one big change!
Don't forget the light – its role in interiors is crucial to the effect, so it must match. Choose a natural material for the lampshade, and replace the neutral bulb with warm light. And let in as much daylight as possible of course.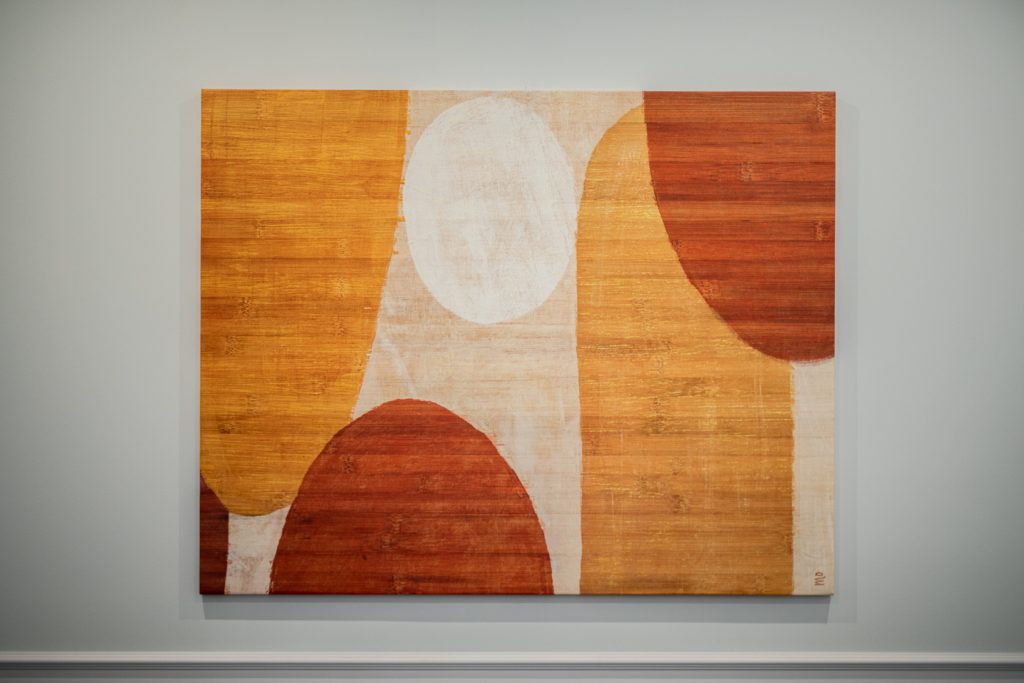 Express Budget Tricks
When consistent, fabrics and textures on small surfaces will work miracles as well. Rather than reupholster the sofa, why not add a new blanket or throw? Our tested and favorite express fix are cushion covers. It's not only about the color, but also their texture and fabric. Linen or thick weave cotton, perhaps soft velvet, they'll do the trick. The same refers to bedding, and guess what, the wrinkly look is finally in this season!
A natural tablecloth is a must-have, so add some linen placemats. The effect is achieved by layers and volume. Don't forget ceramics and dishes that will make a stylish, natural arrangement. We adore wooden trays and chopping boards, and natural beige tableware. Decorate the table with a terracotta jug and put a vase of natural grass stems on the window sill. Natural plants come recommended anytime and anywhere, but here choose those in muted colors, in unpainted clay pots of course.
In the summertime, an unruly bunch of wildflowers will steal the show, in the autumn – an armful of fluffy grass, and in winter – bring in an irregular larch branch for your Christmas arrangement. Nature is far from perfect and that's why we love it!