Active Katowice – Where to Find a Large Dose of Endorphins?
What features do the most interesting modern cities have? First and foremost, they meet the diverse needs of their residents and visitors, and Katowice is a case in point. For active people, the capital of Upper Silesia has a wide and interesting offer. Check where you can find the most interesting sports facilities in Katowice.
There is a growing trend toward a healthy lifestyle both on a global and a local scale. The gym and the swimming pool are the basis, and they are more and more often developed by adding other interesting objects. Physical activity does not have to be boring, and the more fun we have during the work-out, the easier it is for us to reach our fitness or sports goals. On the map of Katowice, there are a lot of modern places with interesting offers for active people of all ages. A visit to a wind tunnel, training on trampolines, an evening on roller-skates in the 60's style, and maybe an intense squash session? There is a lot to do in this active city.
Flyspot: discover the art of flying
Since technology allows us to do a lot these days, almost everyone can fly. And no, it's not about plane or helicopter flights, it's about the possibilities offered by the wind tunnel. One of the most recognizable places on the map of sports facilities in Katowice is FlySpot. As the object's creators assure, FlySpot is the best and the most powerful wind tunnel in the world, and the impressions from a visit there are unique. This is where one of the greatest dreams of humanity comes true; the dream of free-floating in the air. Interestingly, you do not have to do extreme sports to get ready for a flying session. FlySpot allows almost everyone to fly without the risks carried by air sports. The technological dimension of the object was taken care of by the German company Indoor Skydiving Germany GMBH, which develops its solutions in the space center of Berlin University of Technology. They are specialists who for years have been creating, building and operating vertical wind tunnels designed for professionals and amateurs alike. As a result, various objects are created and designed for skills development, sport, entertainment and recreation at the highest level. The same goes for FlySpot.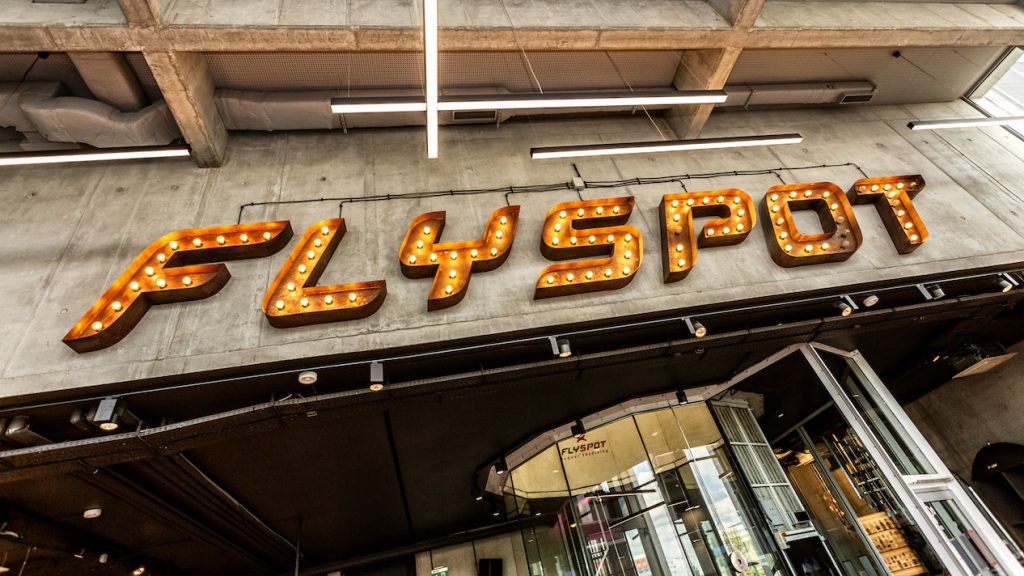 Wrotka: move into the world of rock'n'roll
The 1960s music, roller disco in colorful costumes, crazy Saturday party, unusual birthday or just …a coffee and a few rounds on roller skates in a rock'n'roll style. Wrotka (EN: roller skate) combines a different dimension of activity with entertainment, which has already won the hearts of a huge group of fans from Silesia and beyond. You can come to Wrotka with your own equipment, but you can also rent a pair of skates in your size on the spot.
The strongest point of the Wrotka's offer are events. Every day visitors can enjoy the disco vibe and the ride to the greatest contemporary hits interspersed with the music of the past decades. Weekends is the time of regular weekend events accompanied by a DJ. On Saturday and Sunday from 10:00 to 13:00, the youngest audience benefits from the Rollover Mornings for children. They can use glowing roller skates, numerous animations, and surprises, and their favorite music resounds in the background. Wrotka is also a perfect spot for parents who want to throw an unforgettable birthday party for their children. Joyful riding in colorful costumes is a great chance for the whole group, and the time spent in Wrotka will be remembered for a long time.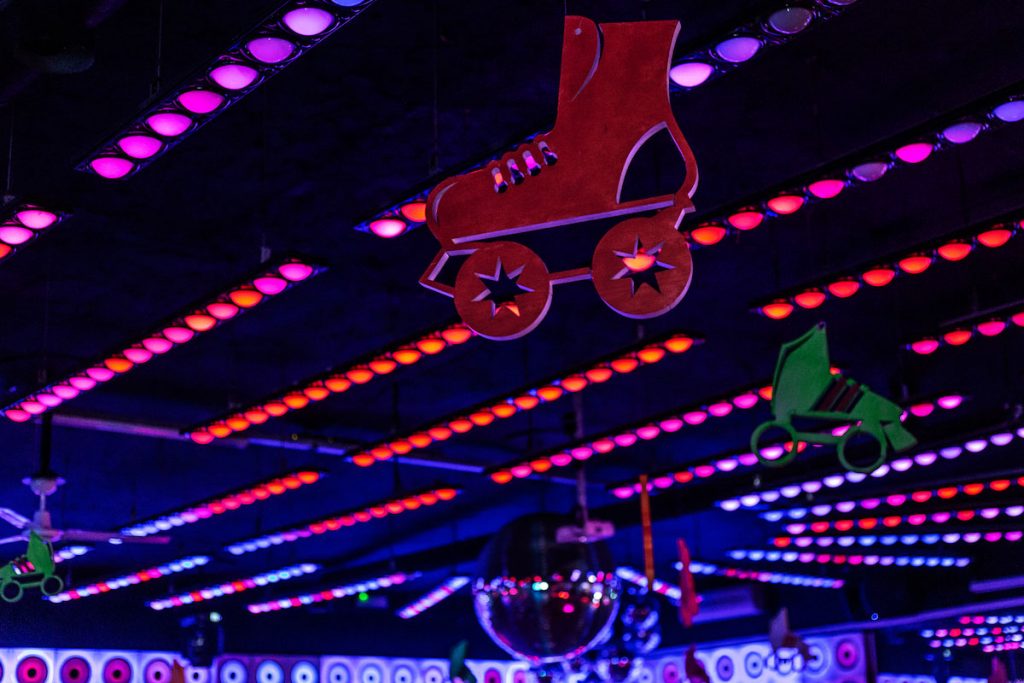 Aeroklub Śląski: Fly high with a professional pilot
Ah, if only you could soar in the air and see Silesia from a bird's eye view! If this is your dream, specialists and instructors from Aeroklub Śląski (Silesian Aeroclub) are waiting to make it come true. Muchowiec Airport, where the seat of the aeroclub is located, is a place well-known to the Katowice dwellers. This is where many outdoor events, festivals, concerts, and air shows take place.
Here you can also take off on a plane and fly over Katowice. You can also choose a glider flight or… check if you are apt to become a pilot. Yes, Aeroklub Śląski, in addition to passenger flights, trains future pilots and aviation enthusiasts. And even if you do not plan to be a pilot in the future, an introductory flight in an airplane or glider will allow you to learn the basic principles of pilotage. Interestingly, you can also join Aeroklub Śląski community, which today comprises over 200 members. Among them are pilots of an airplane and a glider who once trained at the resort, but there are also amateur aviation fans.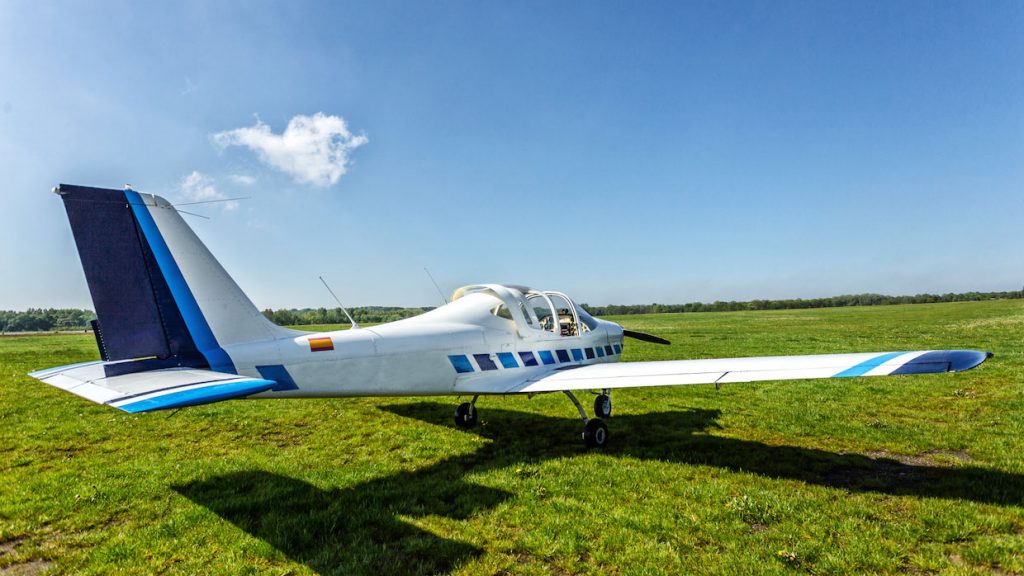 JumpCity: Discover the fun of jumping
The first information about the Katowice JumpCity is impressive – it is the largest trampoline park in Silesia. It is also a place where not only kids but also adults derive joy from physical activity. And whoever tried to train on trampolines knows what it is all about. Trampolines not only allow you to burn extra calories, but also help you build strength and endurance. Adding to that a charismatic trainer, modern interiors and energetic and upbeat background music, we will get a perfect place for working out. And there is a lot of space to train, because JumpCity has the area as large as 3,000 sq m, a huge swimming pool with sponges, the largest sports trampoline in southern Poland, numerous acrobatic paths, trampolines with baskets for practicing dunks, dodgeball arena, a special zone for gladiators and a zone for kids. After the workout, it is advisable to visit the catering area, with delicious coffee and a menu filled with healthy snacks. If you're looking for a place where you can not only exercise, but also have great fun solo, with friends or family, JumpCity is a great spot.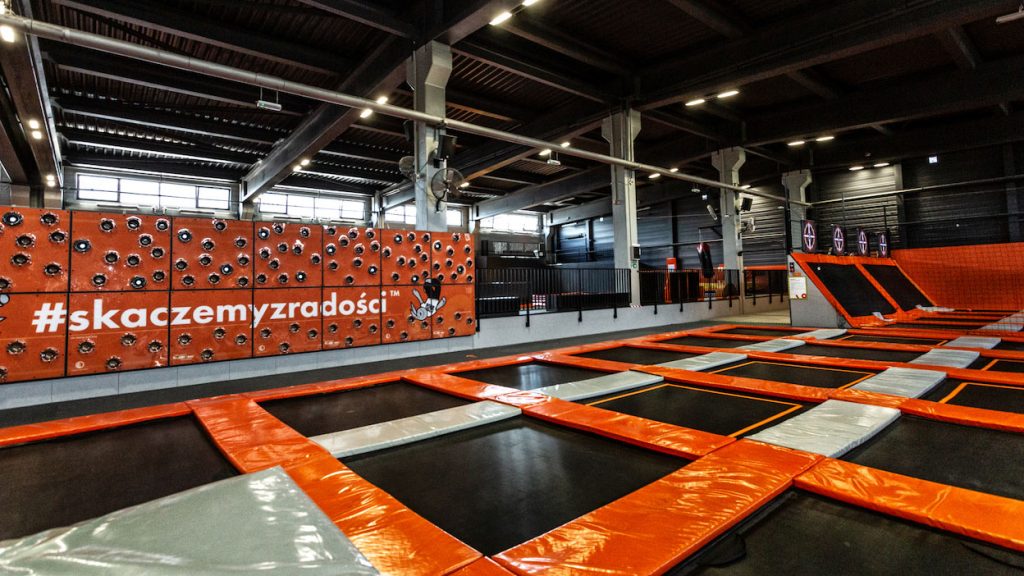 Laser House: accept the laser challenge
Physical activity can effectively recharge our batteries, release endorphins, and work-out mixed with entertainment is the best combination. If you want to spend time actively with friends or family, the offer of Katowice Laser House is definitely worth your while. This is a laser entertainment center in which you can enter the game world and do a lot of running, too (for example in the Laser Labyrinth).
The facility offers various game scenarios that can be easily adapted to the age, capabilities, and preferences of players. There are solo game options and team games to which you can invite a team of your relatives or friends. Players can also change into different characters, such as a trained sniper or VIP defender. When valuable points are the goal, competition becomes fierce. However, we should bear in mind that laser battles are a completely safe form of entertainment. For regular visitors, the facility offers vouchers and special promotions such as every 5th entrance for free.
Laser House is also a great place for birthday parties, corporate integration or special meetings with friends. In addition to Katowice, there are three more Laser House locations in Silesia: Sosnowiec,  Bytom, and Rybnik.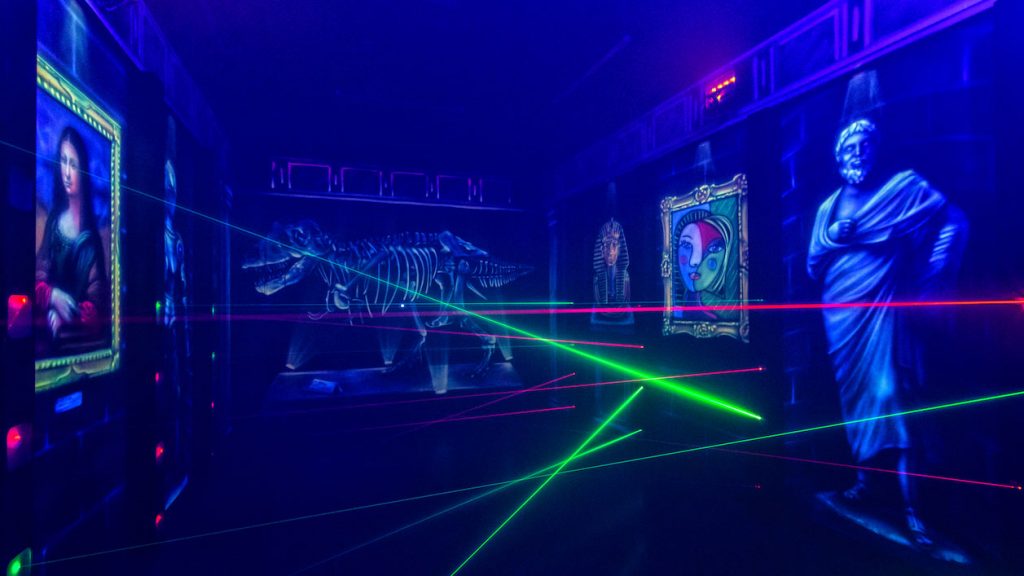 City By Bike: go for a ride
Looking at the map of the most popular and at the same time most accessible physical activities in Katowice, cycling cannot be missed. This is quite an obvious sporting discipline, which often causes problems mainly related to the equipment. Why? Not everyone has a perfectly working bicycle fit to set off for spring adventures. And buying your own equipment, as well as repairing an old bicycle, is not always an option. Fortunately, we are used to borrowing things these days, which is why services such as City By Bike are an absolute hit.
The City By Bike system, which was launched in Katowice few years ago, offers now more than 100 stations with over 1000 bicycles for rent in the city. Interestingly, the system is constantly being expanded, so as many as 75 stations with over 600 bicycles will be available in the city during the summer. As the City By Bike system is operated by Nextbike, the possibilities of rental do not stop in Katowice. Due to the integration of systems, you can rent a bike in one city and return it in another, hassle-free. All city residents, as well as visitors, can avail of this affordable and attractive bike rental offer.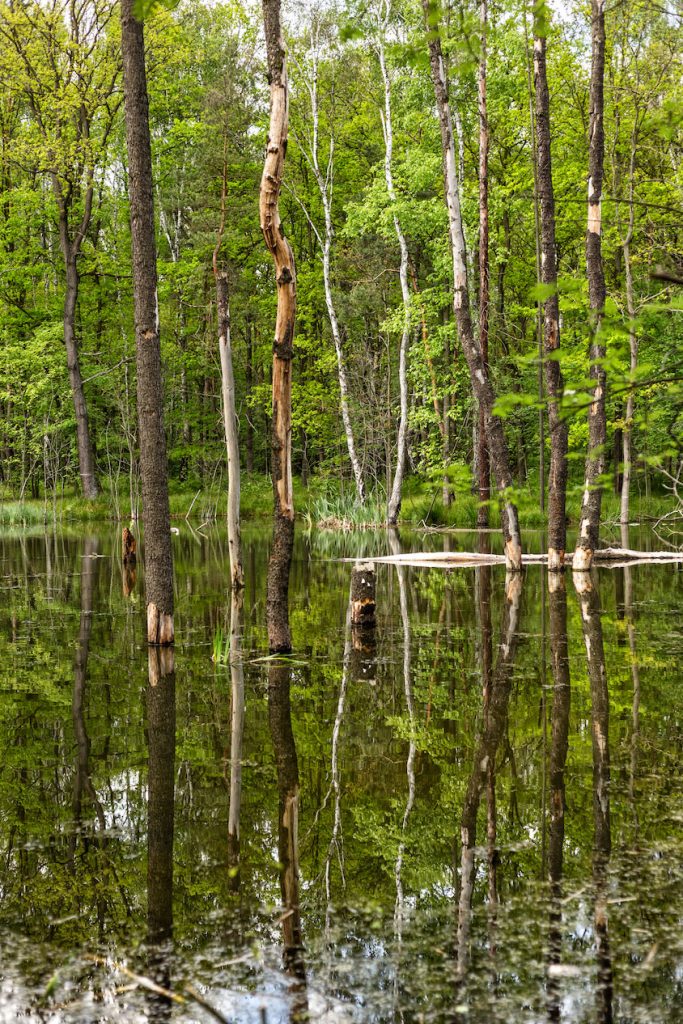 Bażantowo Sport: explore the largest sports complex in Silesia
What motivates people most is not just this comprehensive offer, but also the beautiful interiors in which they work out. The largest in our region, Bażantowo Sport,  is undoubtedly one of the most beautiful sports complexes. As the creators of the object emphasize, Bażantowo Sport is a place that caters to the needs of people of all ages, which is why part of the offer is addressed to the youngest and the seniors.
Many residents of Katowice associate Bażantowo Sport primarily with the spectacular pool and saunarium, but the full offer of the object is truly mind-boggling. Bażantowo Sport is a gym and a fitness club, a tennis hall and squash courts, a large sports hall for team games and exercises, a climbing wall, badminton and bowling courts, as well as a rehabilitation center. It is also an exceptional SPA, a three-star hotel, a restaurant, and an English-style pub. If you are looking for a place where you can not only spend your time actively, but also effectively relax afterward, Bażantowo Sport ticks all the boxes.